When we first decided we were not going to find out the gender of Baby G one of my first thoughts was, " I do not want a tan and gray nursery." Then my second thought was " I do not want an animal theme." Well, you can tell by the photos, this was exactly what happened, and I love it.
We have been asked by a lot of family for some photos, so I thought I would share a few!!
Matthew worked so hard preparing for this baby! He painted, and painted and painted some more. ( closet, trim, ceiling, walls, etc) I love how bright and fresh the room feels!
We kind of just did a mixture of tastes and designs. Thats kind of how we are in general.
A cell phone shot overview. Lady is patiently waiting for the baby also!!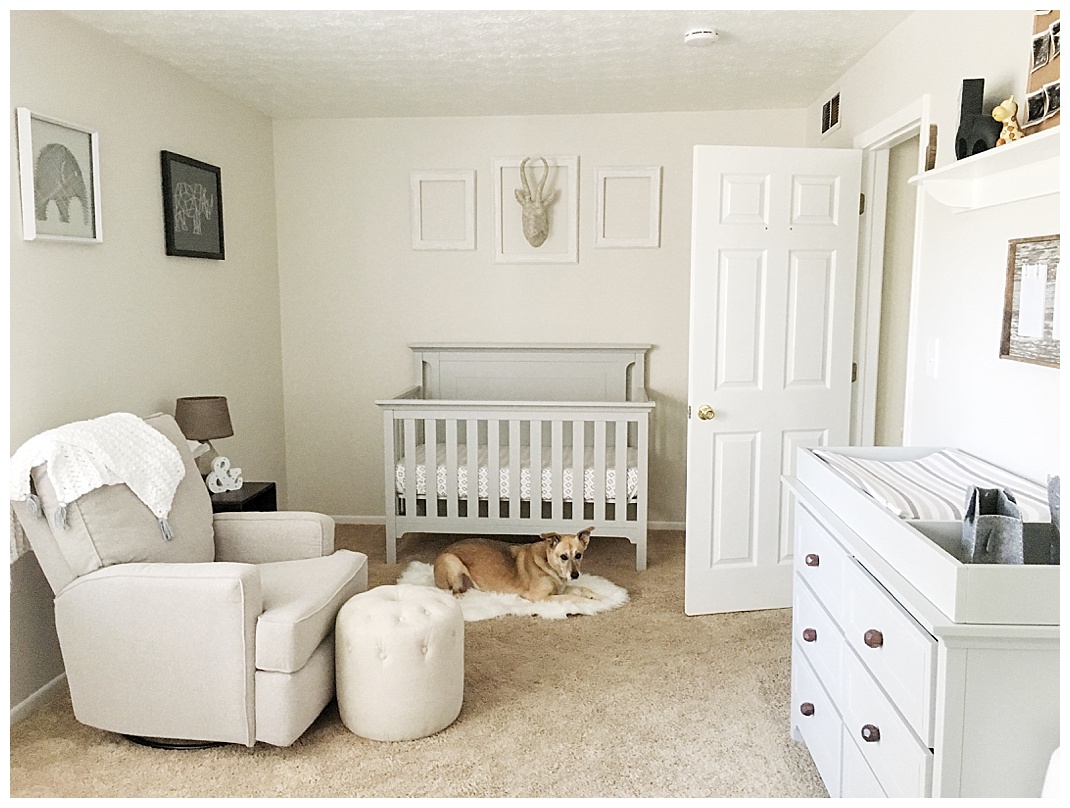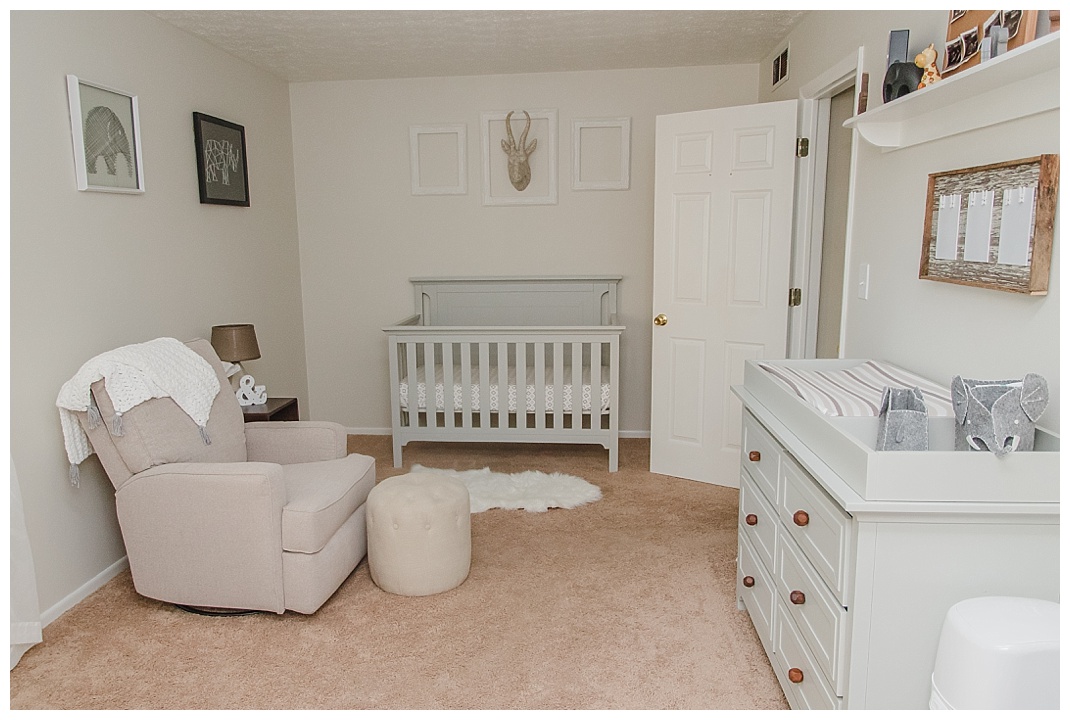 I wanted a "statement piece" above the crib, but I still wanted it simple. I found the paper mache' antelope at World Market and loved it! The frames came from Hobby Lobby.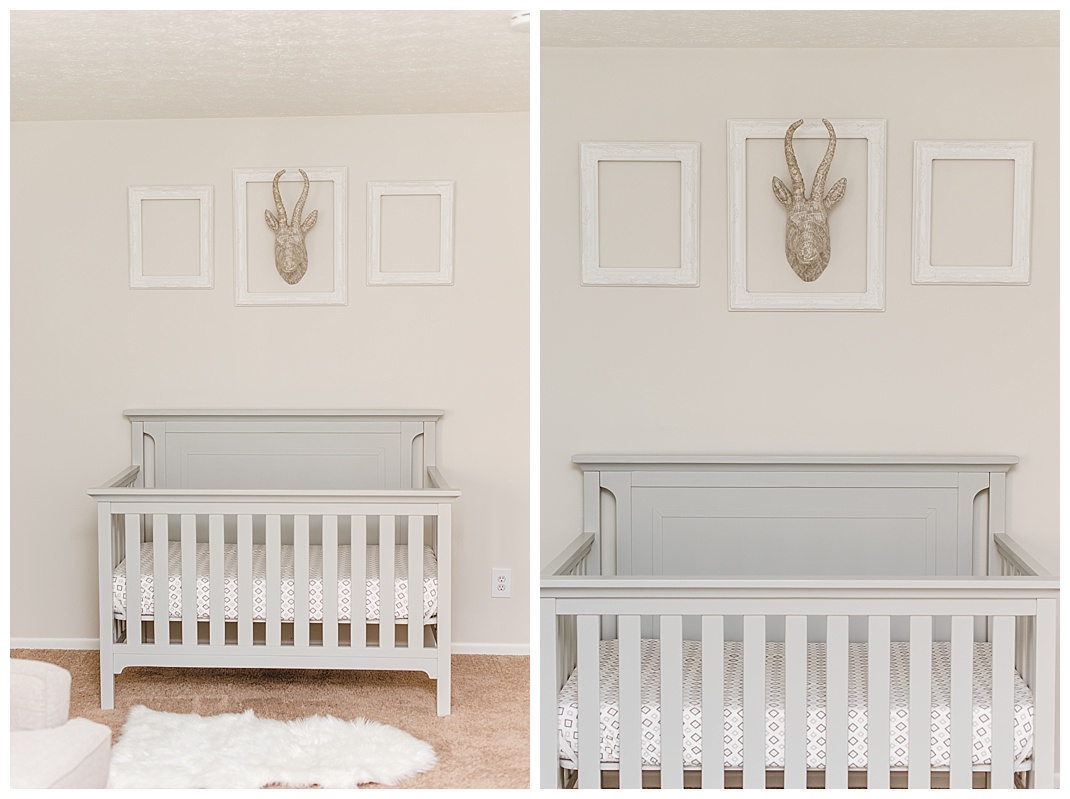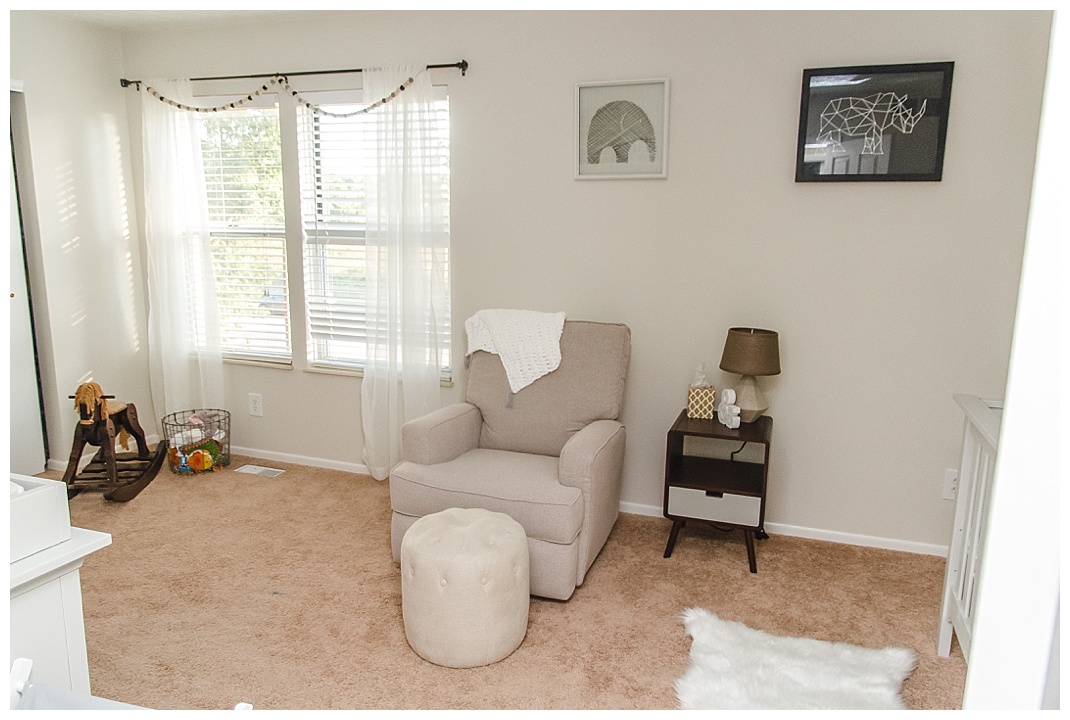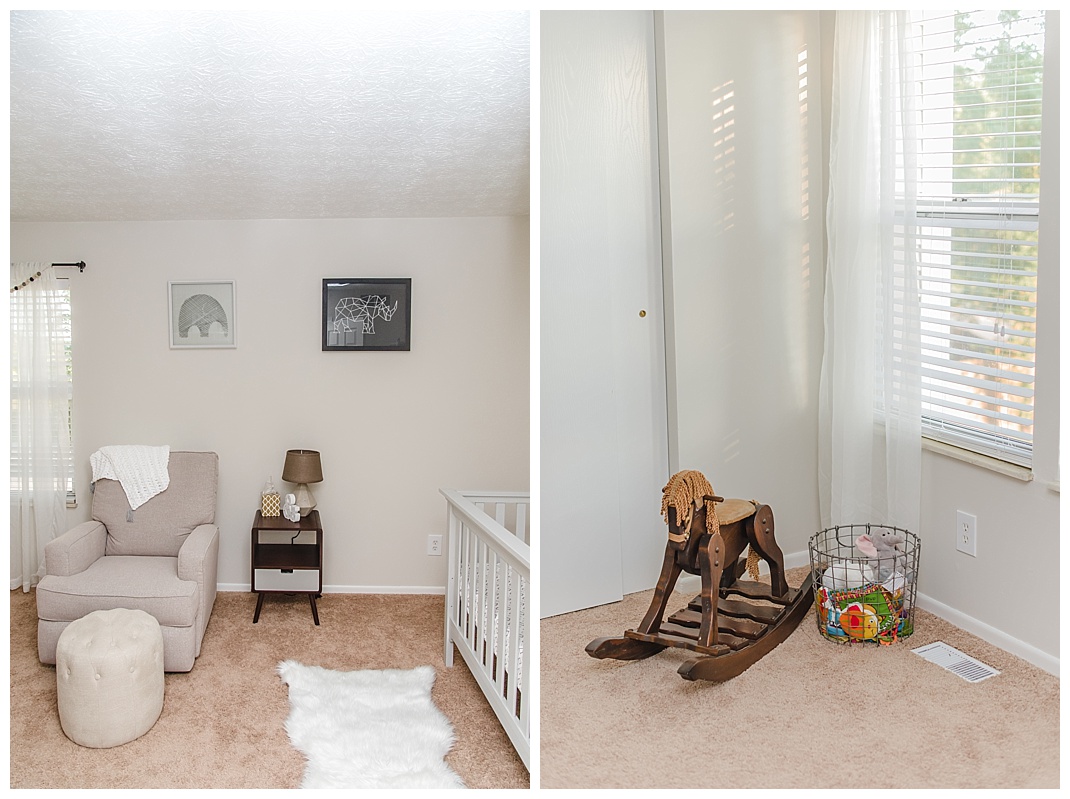 We bought the furniture at a kids store in Columbus that was going out of business. it originally came with gray knobs but I wanted to change it up a bit and make it a little more modern, so I bought these cute geometric wooden knobs at Hobby Lobby. I love how the dresser turned out!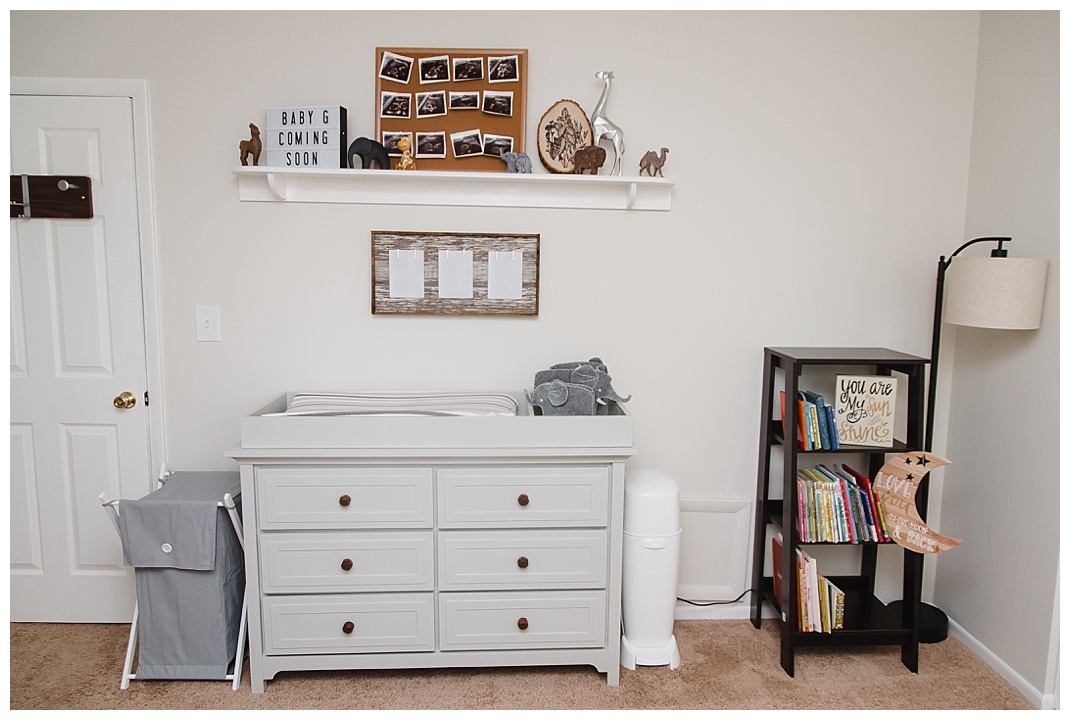 My grandfather built me this shelf when I was a little girl. Matthew touched up the paint and hung it. The wooden animals on the shelf Matthews grandpa cut them and his aunt painted them. I love how we have things from both of our grandfathers up!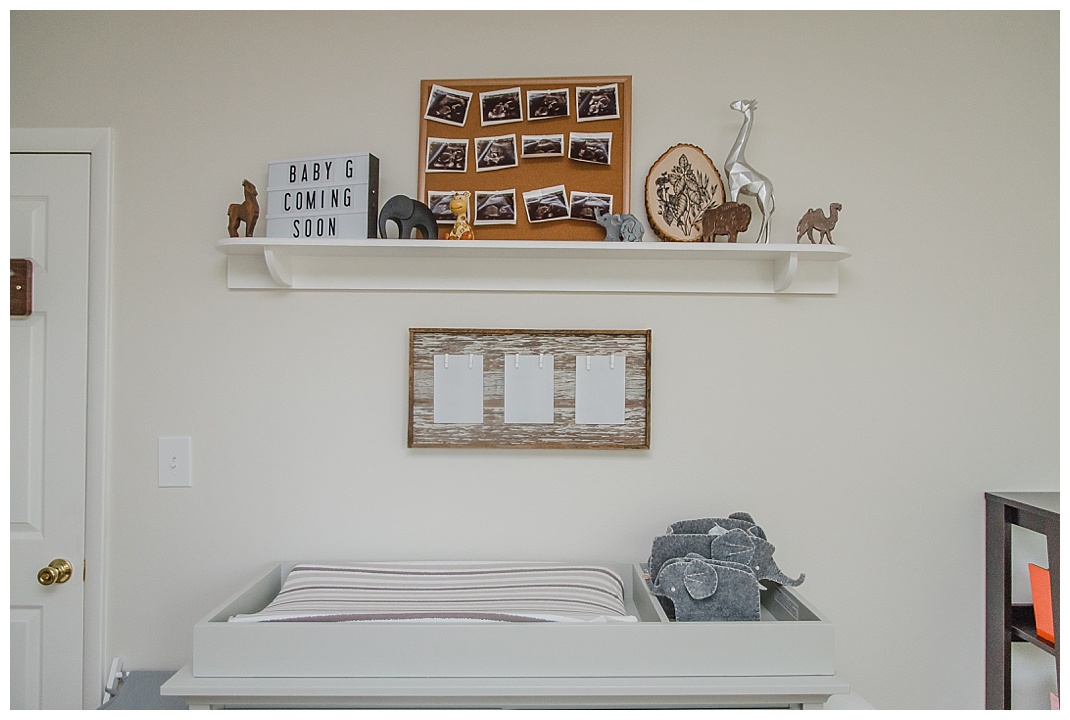 One of my favorite things! The marquee sign! I can't wait to leave little motes for Baby G!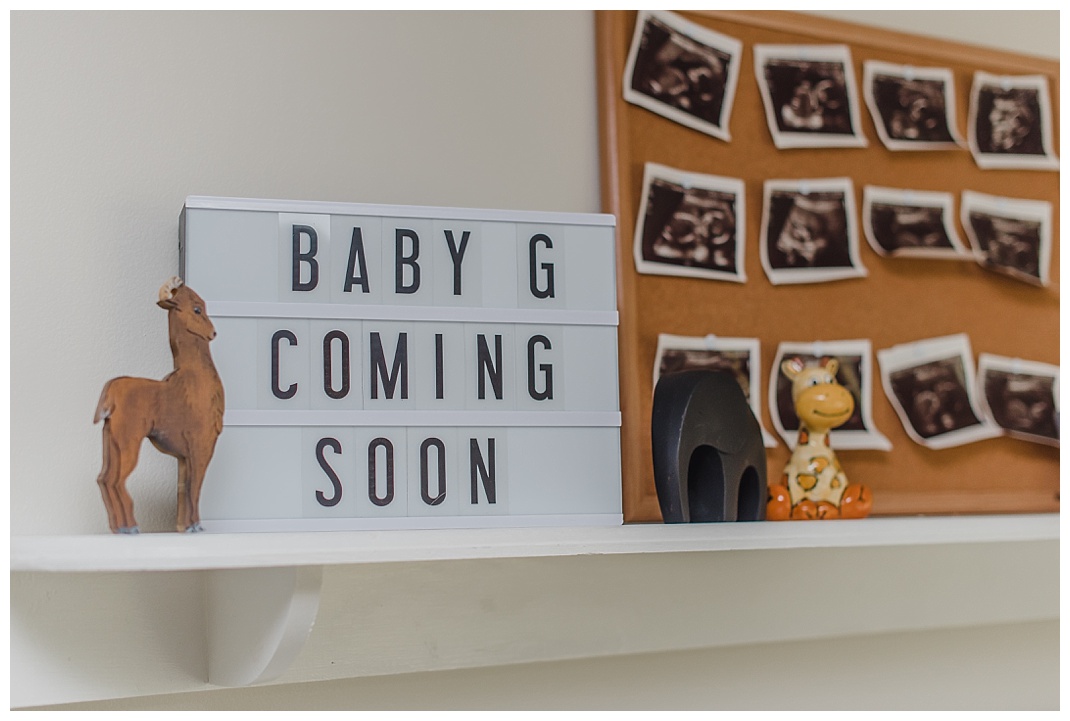 I am going to change up this shelf a little bit eventually. Take down the ultrasound photos and add something new, but it's good until I find something.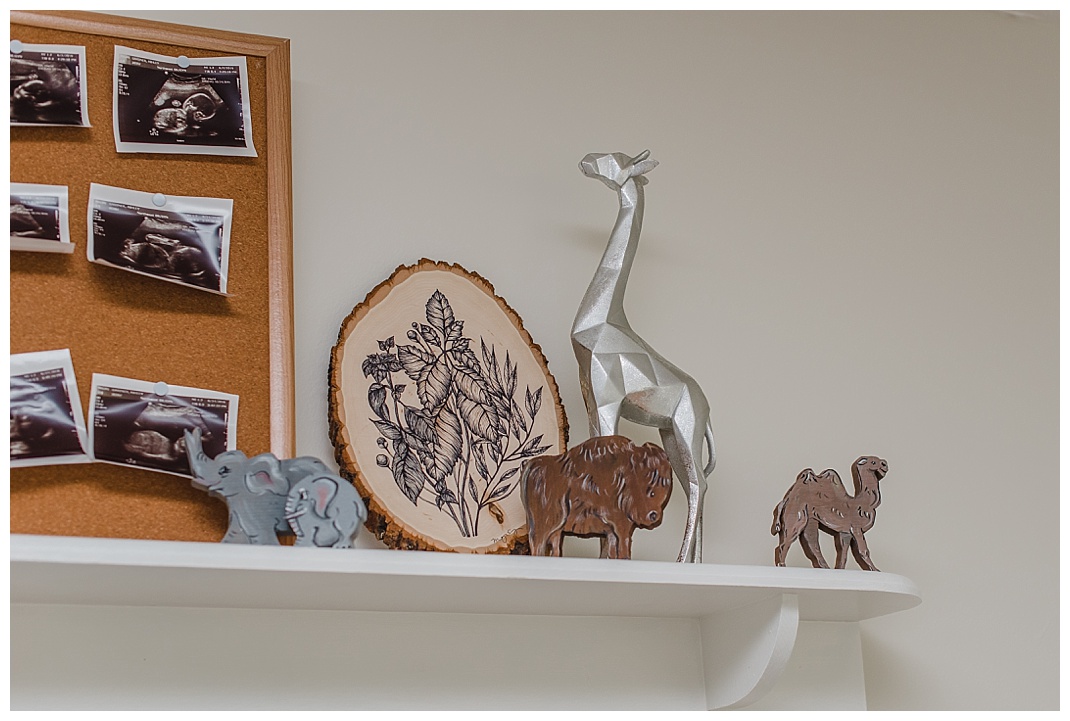 We knew we needed a end table to go beside our glider but we were being picky. We didn't want anything large and we wanted it to go with the rest of the room. I found this end table at Target that matches the wood and gray in the rest of the furniture perfectly! I couldn't have asked for a better piece! We go the bookshelf at target also. I also need to change the "styling" of it eventually, but it will do for now!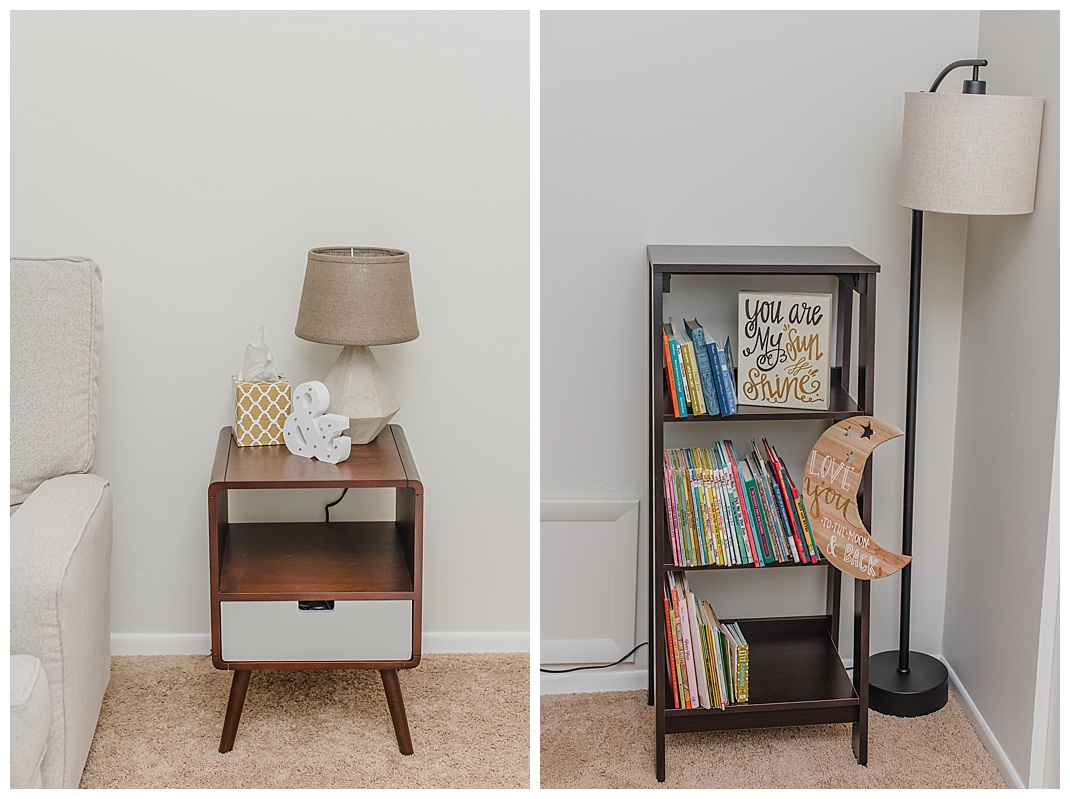 Our little hidden "miscellaneous" shelf. With the humidifier, white noise machine and monitor. All lovely gifts from family.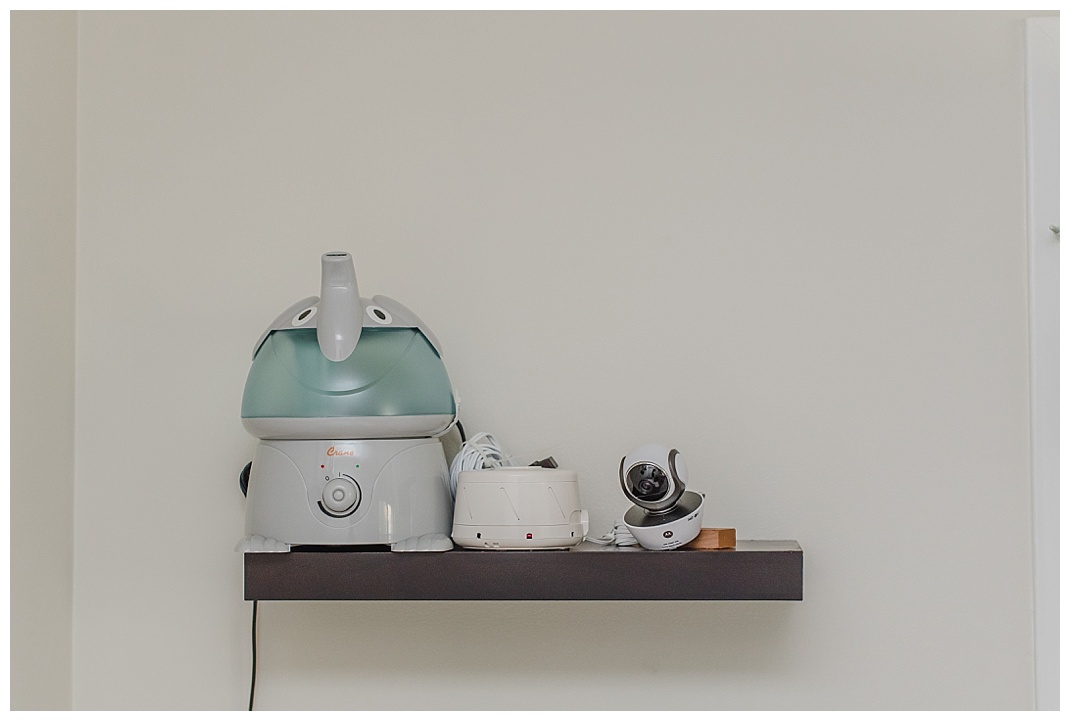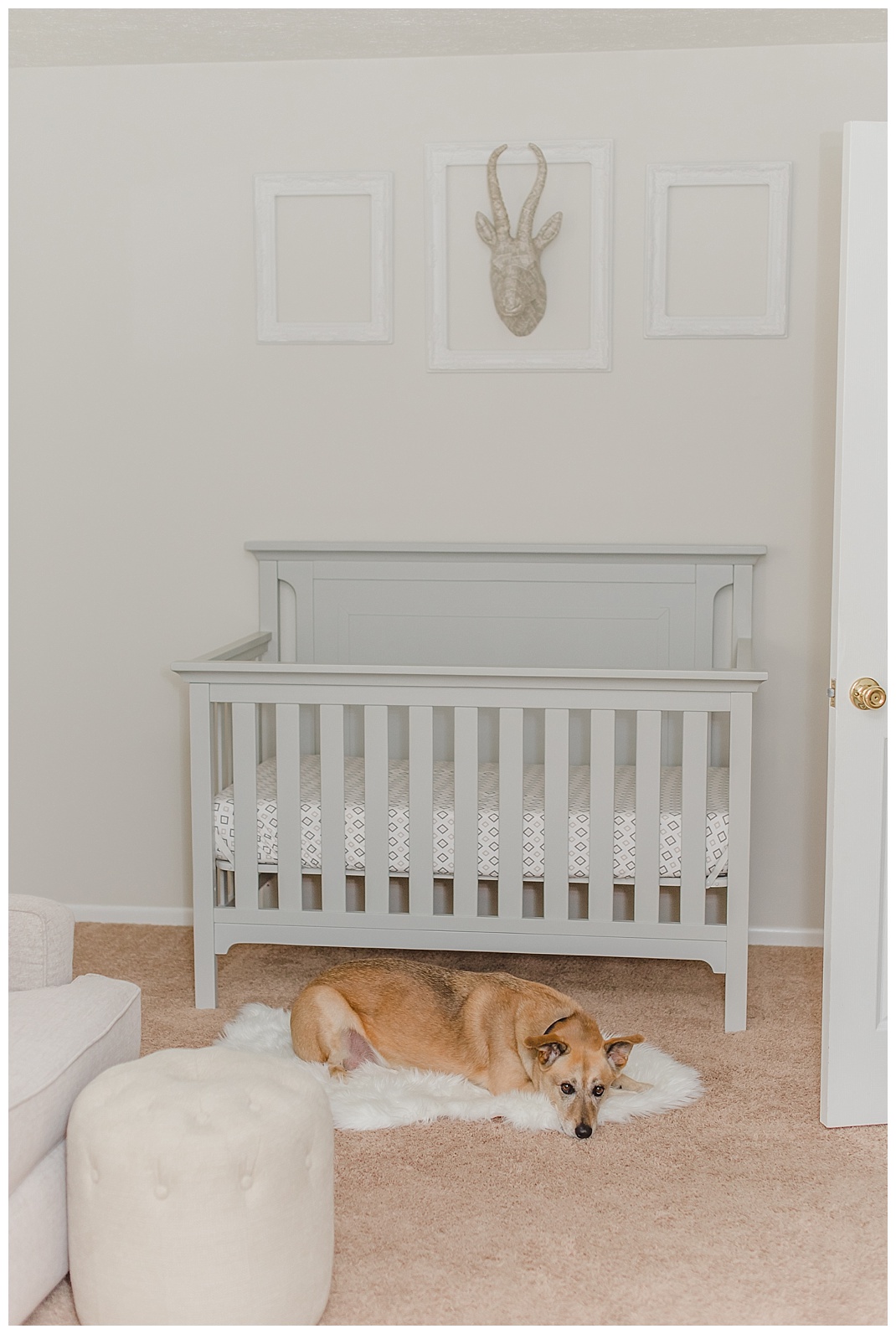 All in all, we love the nursery. It might need a few touches here and there. ( like a baby?) But it is a perfectly cozy place to bring our baby home in!
Love,
Ashley