We left Sunday morning for the 10 hr + road trip. We had our inlaws SUV packed to the brim and we set off with our baby,  our puppy and our excitement.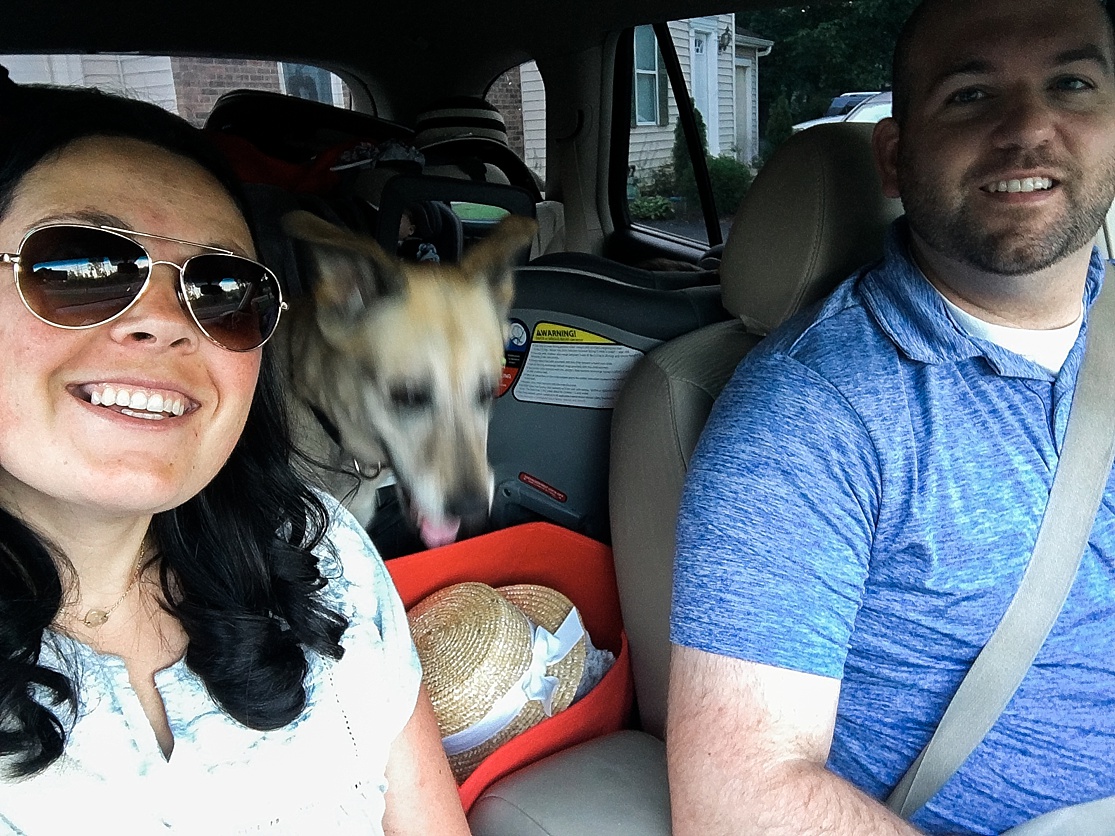 We arrived in the early evening and arrived to our cute little green condo. You can see the ocean from our back porch. The beach is just across the yard. It's the perfect location.
We were all tired from the drive but we wanted to see the ocean before we went to bed. It was Eloise's first time seeing the ocean. She was super nervous about all the waves but loved to just watch. I didn't take my "big girl camera" that night but we snapped a few cell phone pics and video of her first time. I am going to make a vacation video at the end of the trip.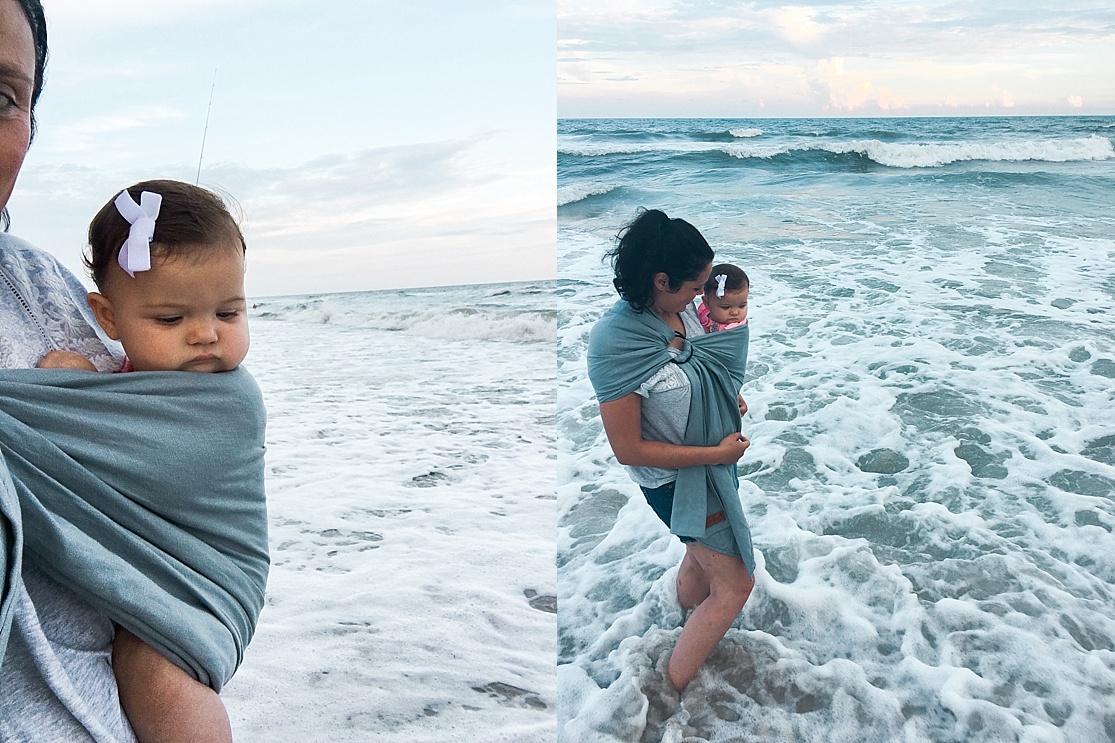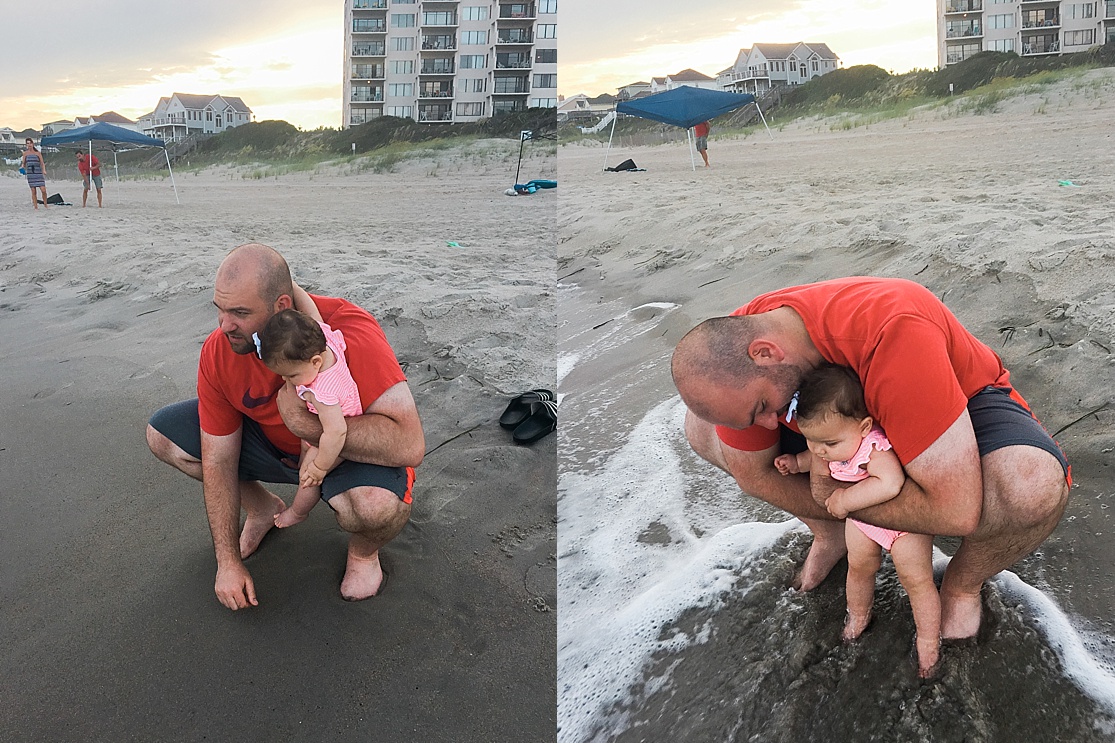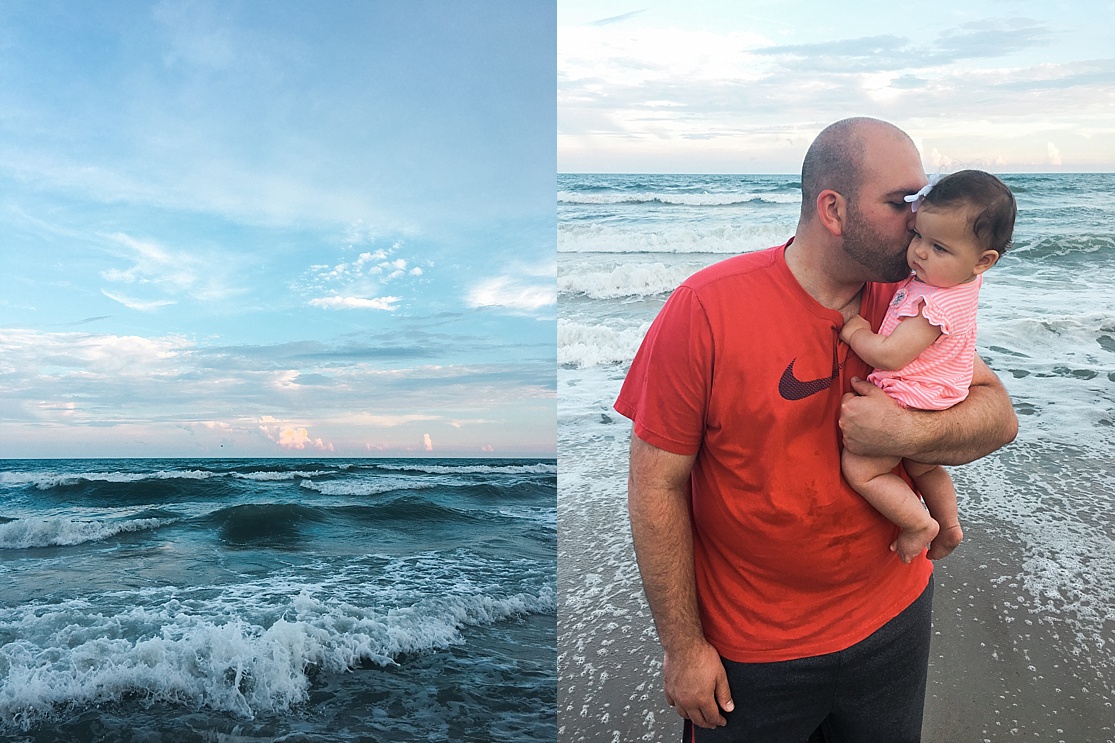 The next morning we all woke up, got ready and headed to the beach Again Eloise was nervous of the waves but she quickly learned she LOVED sand. Which, by the way, how on earth do you get a baby to NOT EAT SAND? It's basically impossible since it is EVERYWHERE! A storm was headed in so we all ran to the pool to cool off and then headed out a fun little mexican restaurant right outside our condo. It was delicious and we have every intention of going back.
After tacos we came back and it was Eloise's nap time, but everyone else thought it sounded like a good idea. So the house full of 6 adults and one baby all took naps while it stormed. It felt amazing to this sleep deprived Mama.
After we all woke up we all got dressed and ready and headed out to dinner. We found this cute little restaurant called The Crab Shack and it had good ratings. Let me tell you, it was AMAZING. Every single one of us LOVED our food, and they gave SO much of it. PLUS they gave you complimentary hush puppies and what could be better than that?
We rounded out the evening playing games and laughing until we cried.
It definitely felt like a "vacation" day with the beach, pool, food and family. I can't wait for the rest of the week!!