This past weekend we had the pleasure of hosting Eloise's very first birthday party. It was a fun day spent with our closest family and friends. I didn't get a chance to take as many photos as I would have liked, but thats expected when throwing a party. Thankful for some family members who grabbed my camera and snapped a few as well.
We held the party at a little town hall. We wanted to keep things simple and this place was a big enough space and had a little kitchen, which was all we really needed.
Her party theme was "confetti & sprinkles." It was kind of a hodge-podge (Is this how you spell it?) of colors and confetti. I found colorful things that I thought were fun and put them all together. I found the confetti balloons first. I thought they were so cute and festive. I sort of based the rest of the party around that. No real color theme or direction. Just fun.
I got the invites from Paperless Post.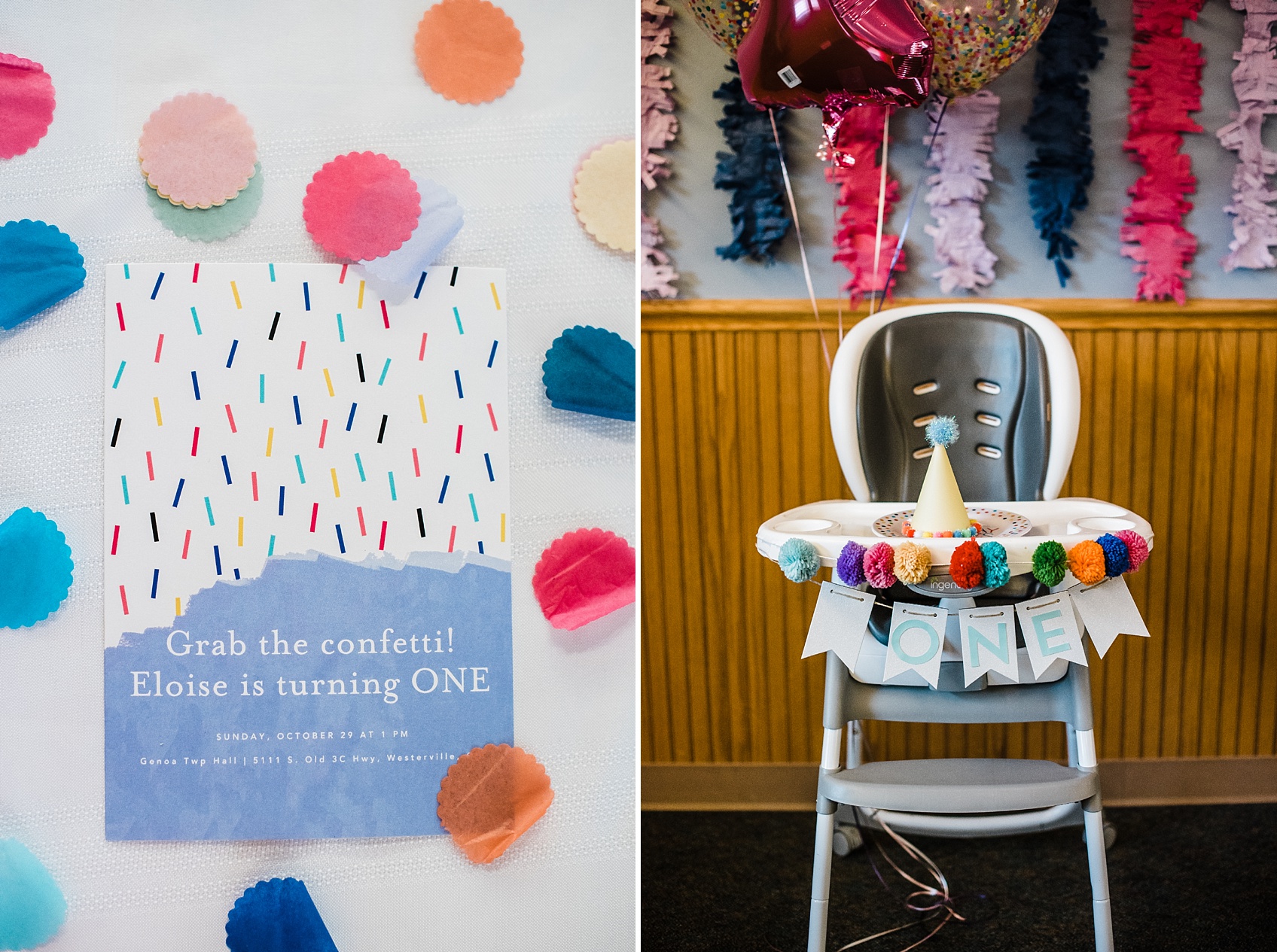 Confetti balloons are from Oh Shiny Paper Co. I made the center pieces from random craft things.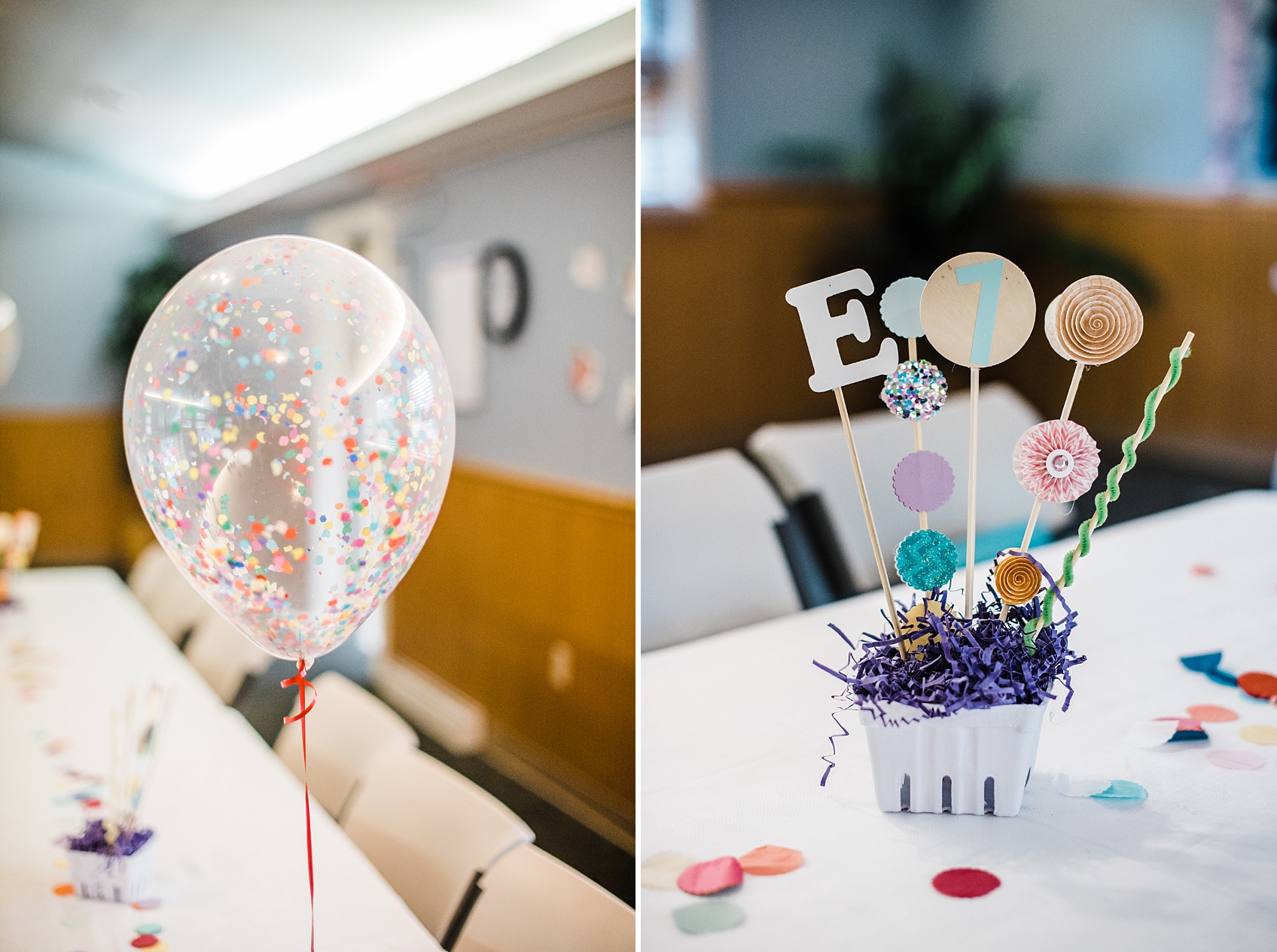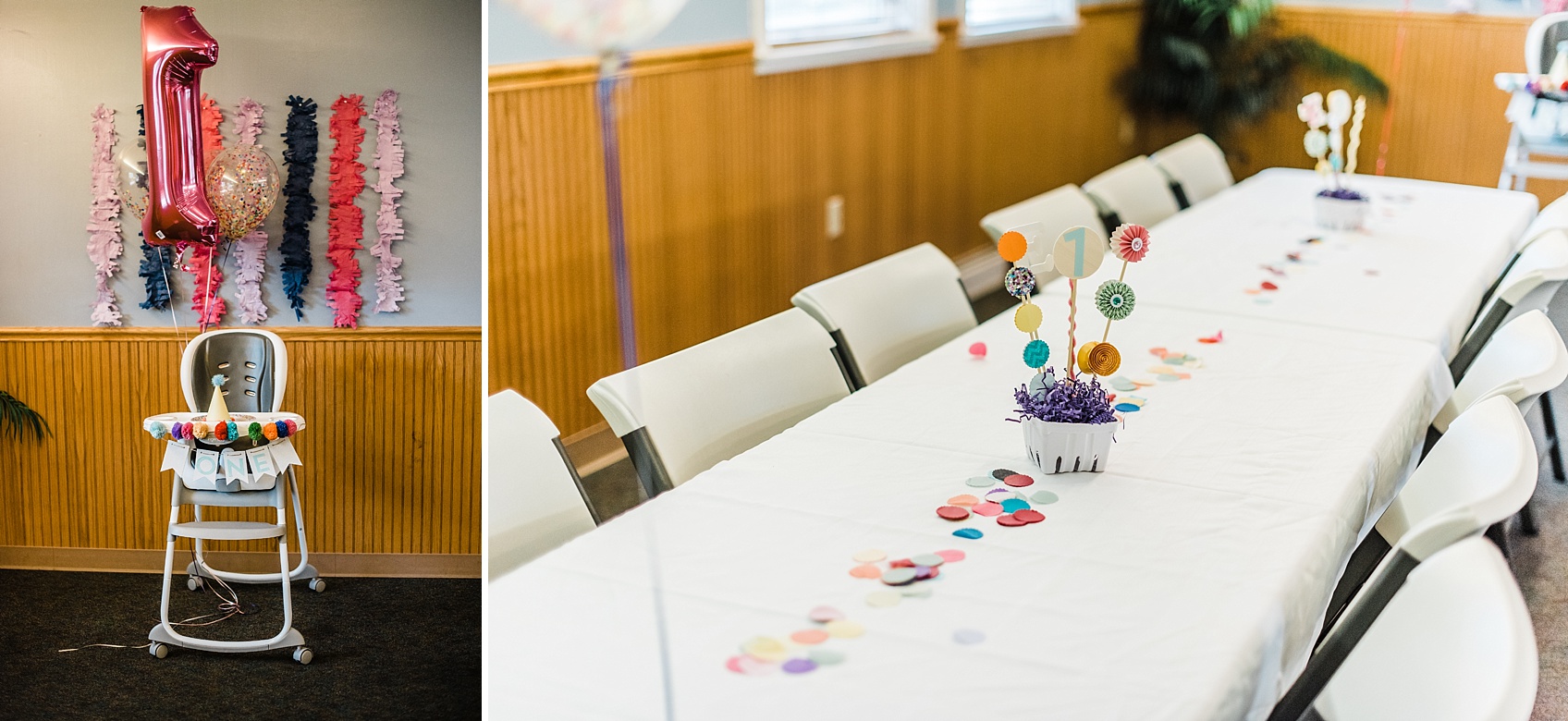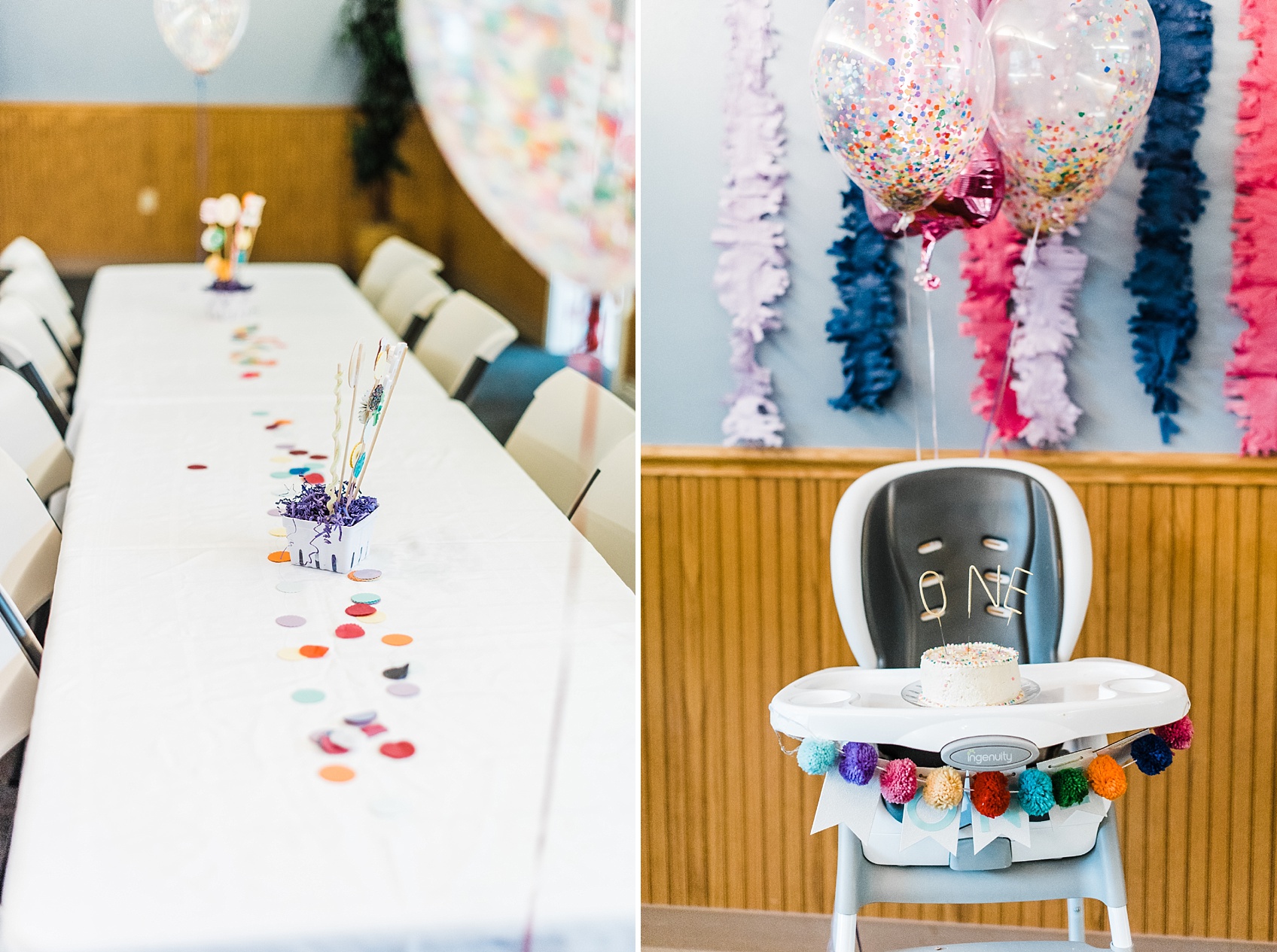 Matthews parents made the smash cake!! ( And the yummy cupcakes!)
O.N.E sparklers are from Terrain
Pom pom garland was from Target dollar spot!! ( Along with the streamers behind the high chair) I made the ONE garland.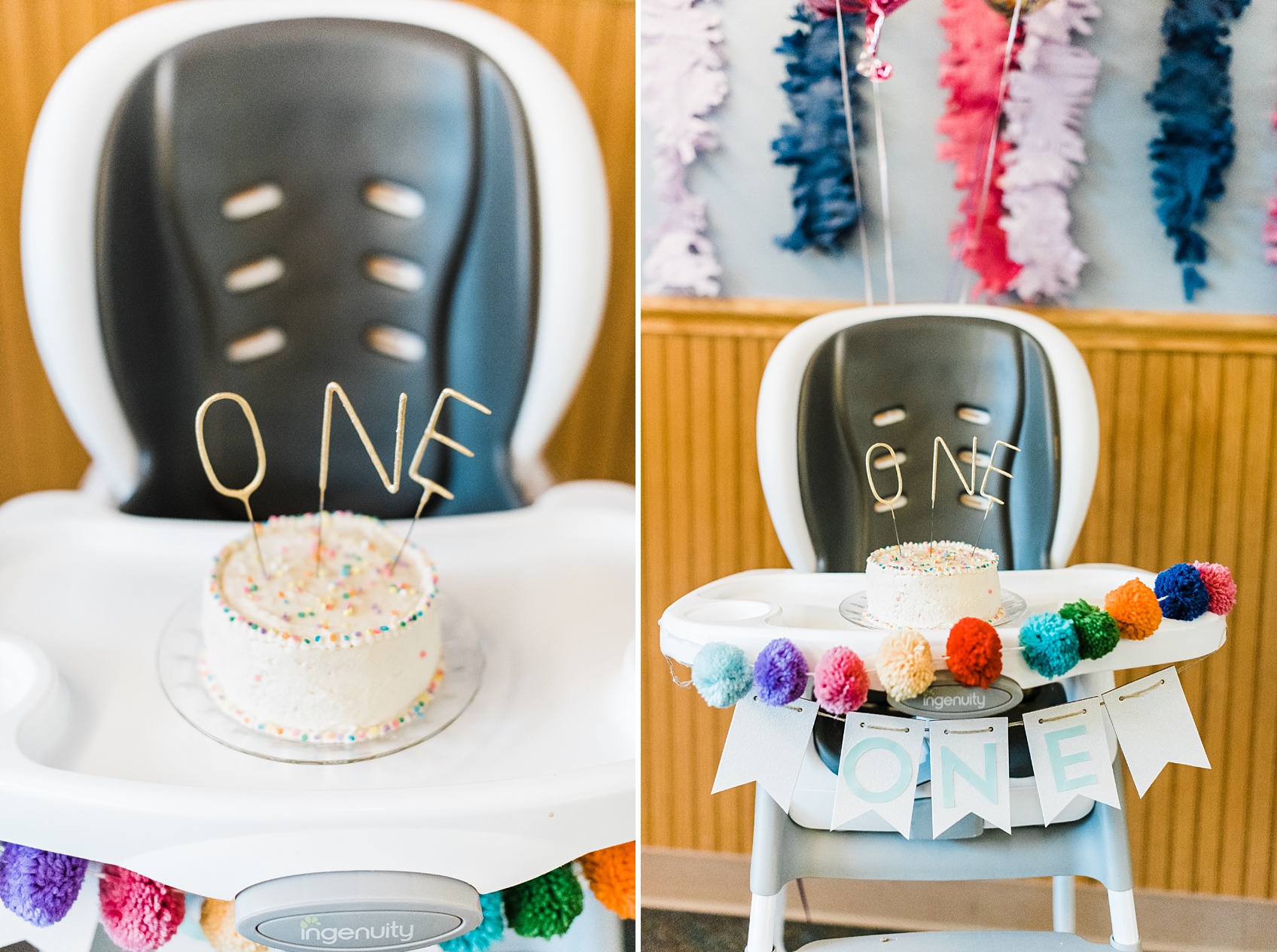 I made a fun little monthly photo wall with all her monthly photos.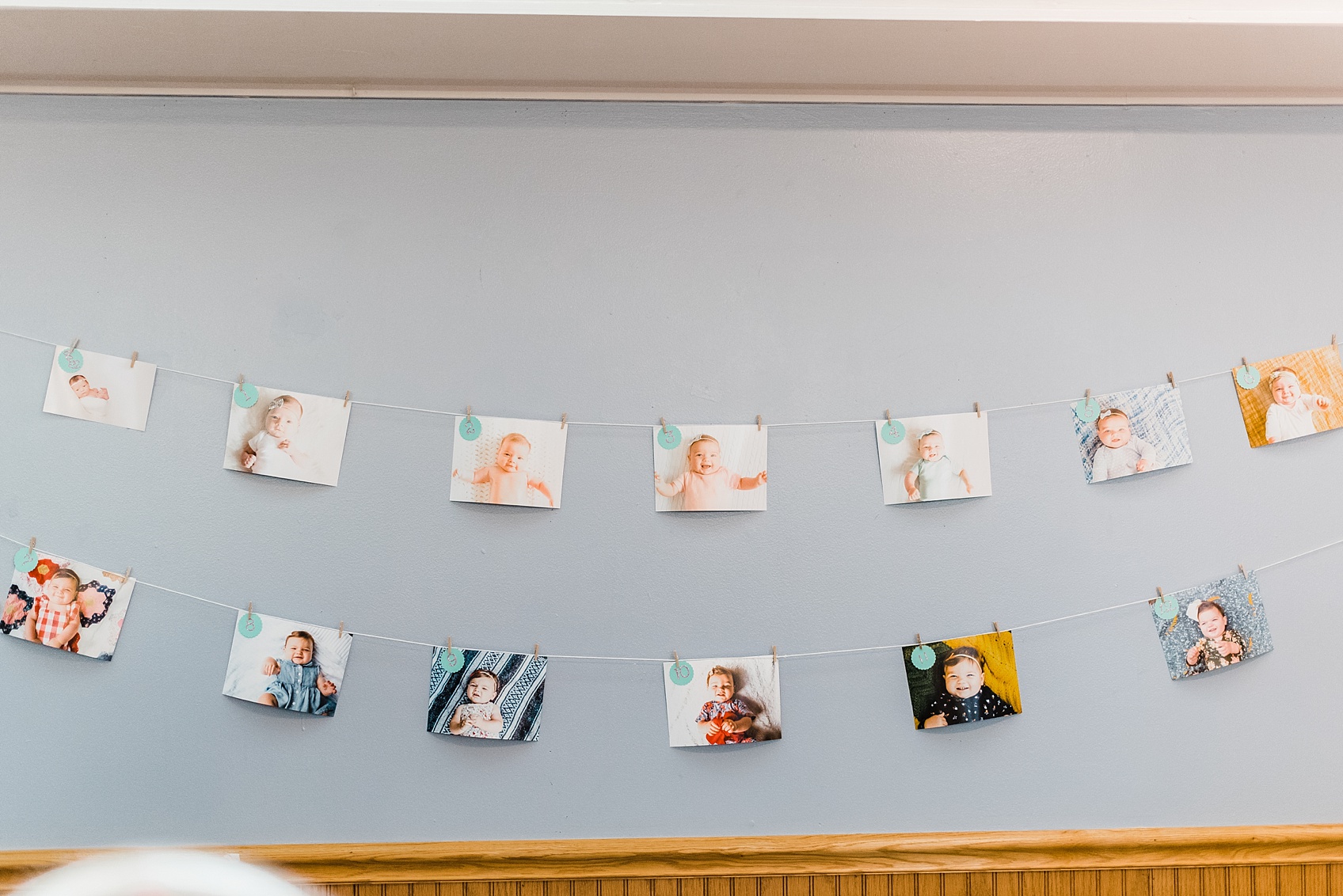 We had a Dessert Bar.. ) And also a taco bar, but those photos aren't as fun)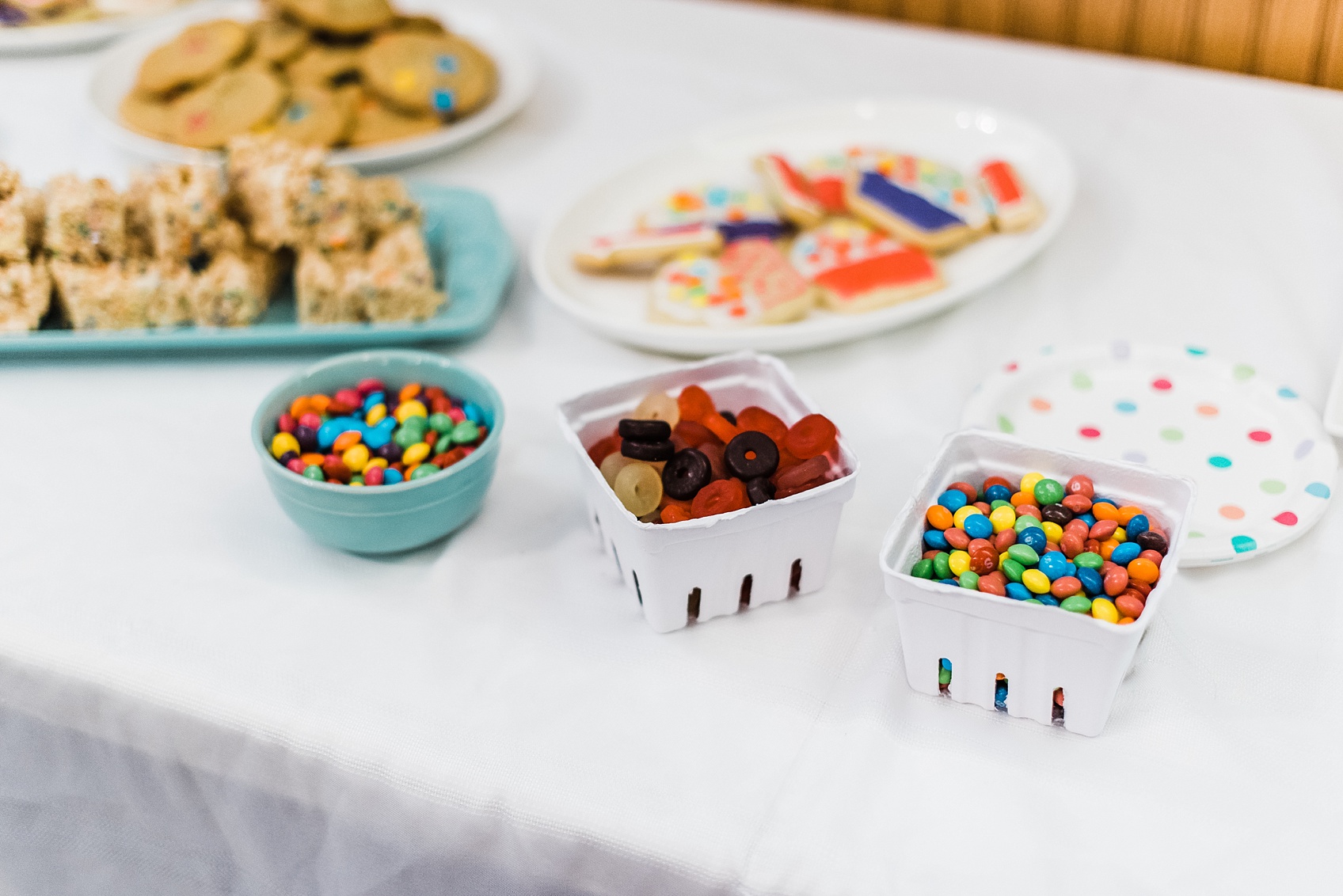 All the iced cookie and the m&m cookies were made by my mom!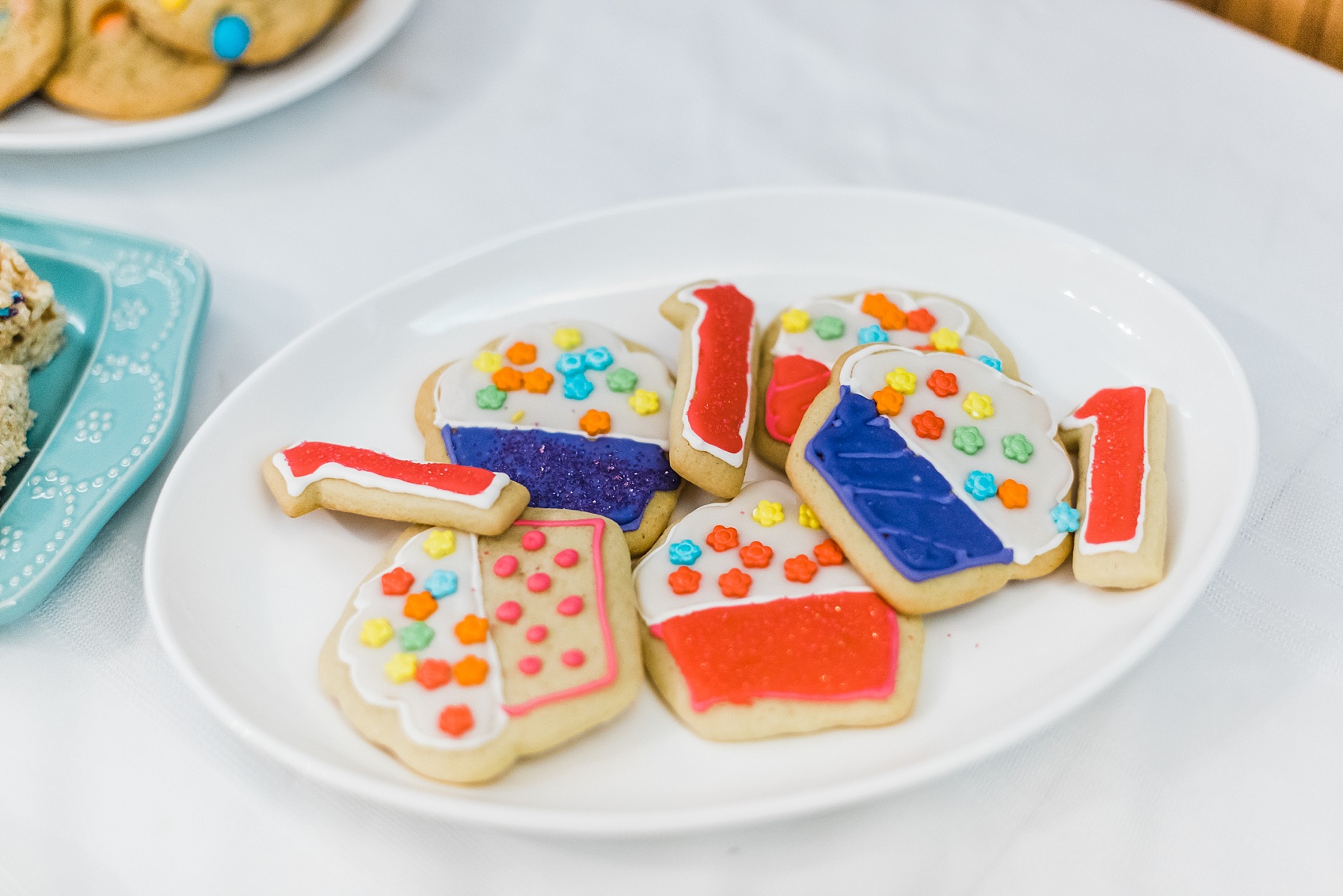 Sprinkle Rice Krispies!!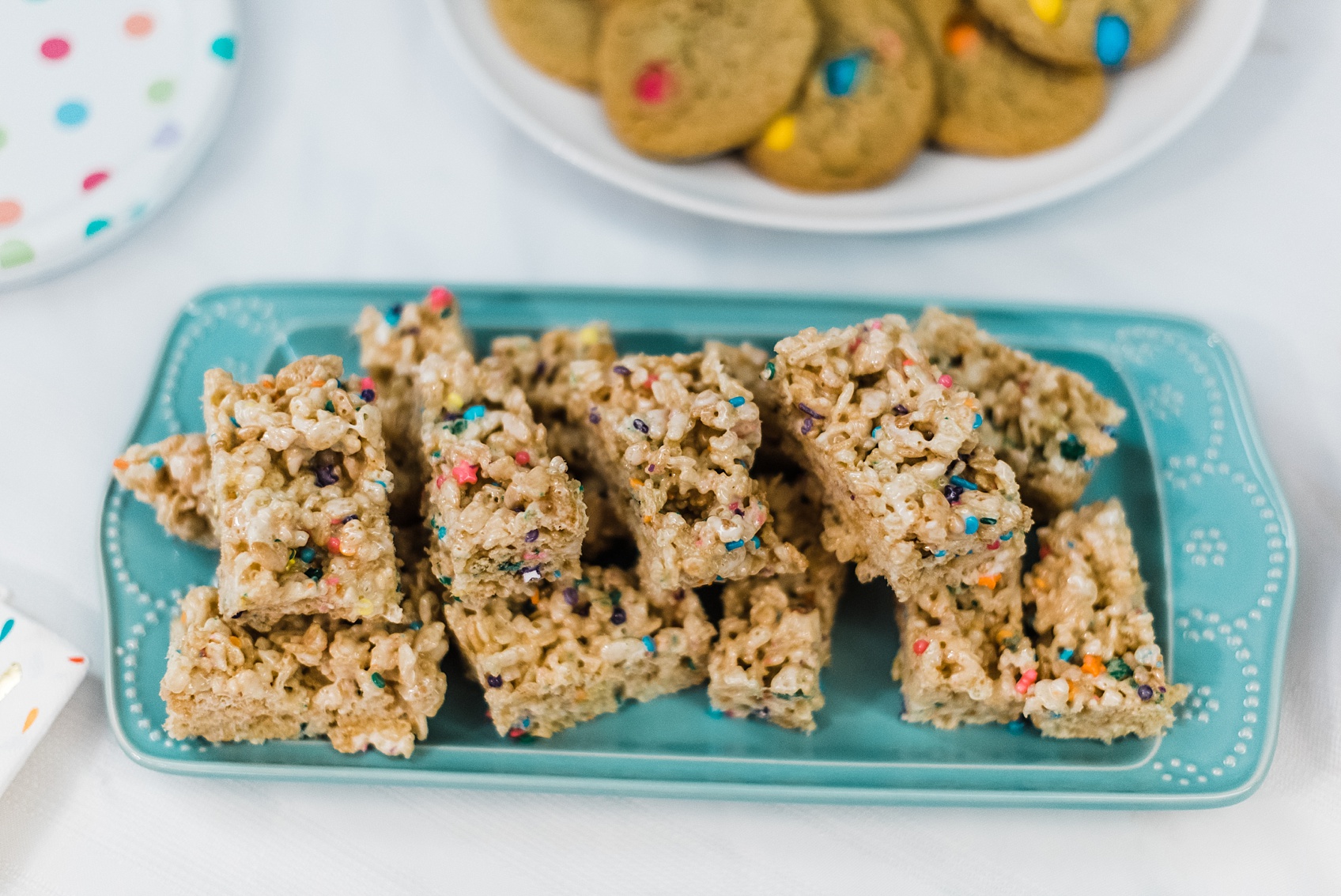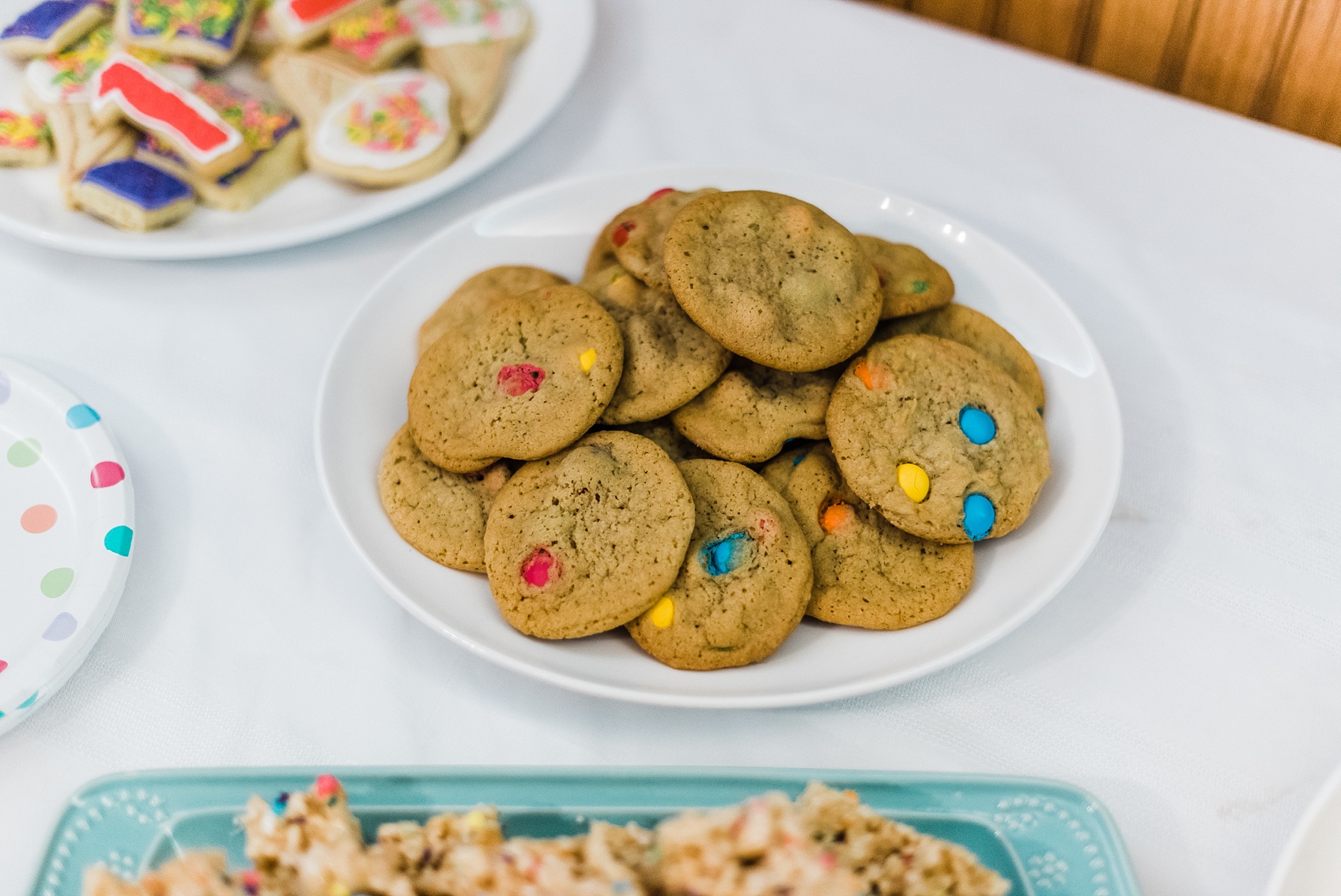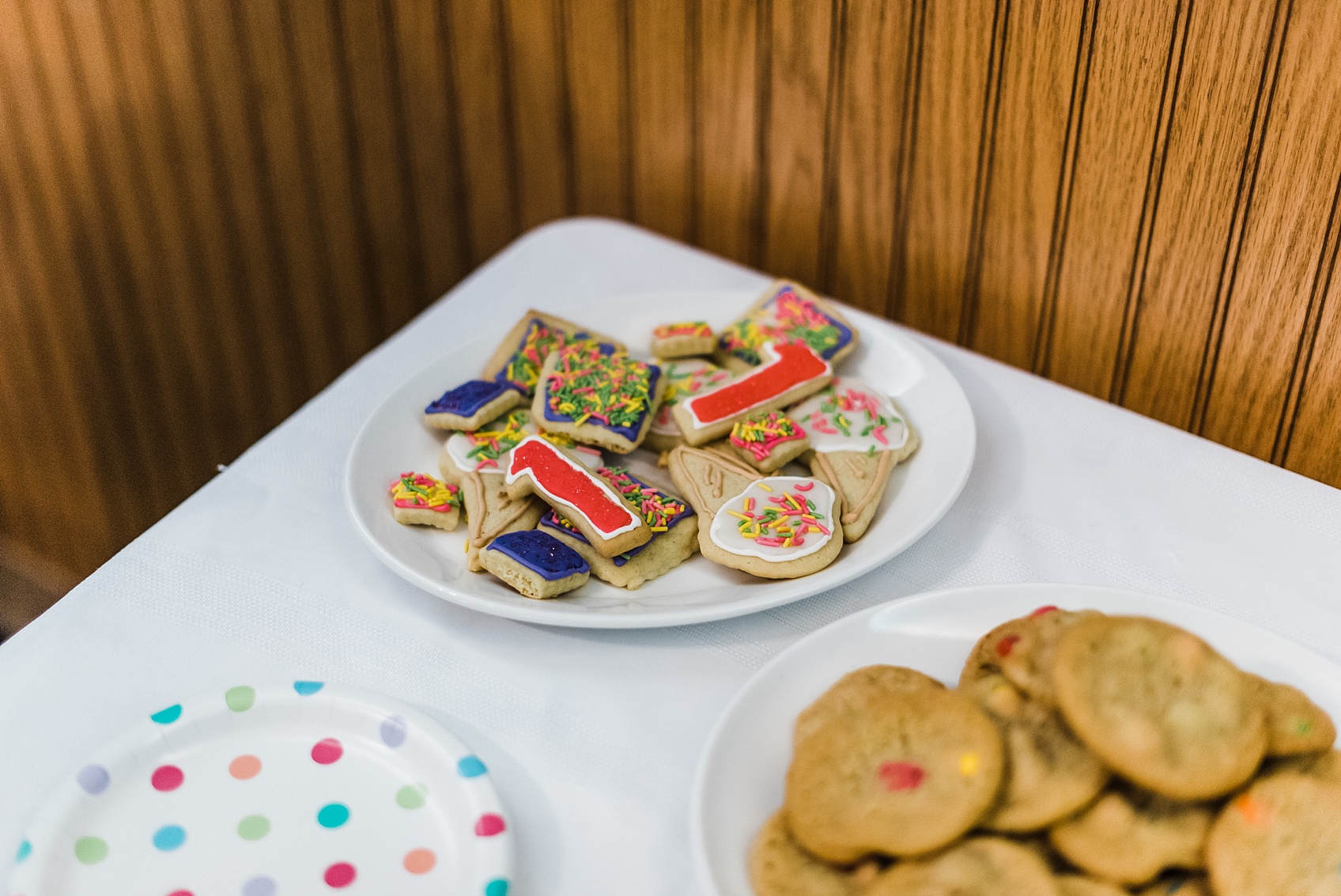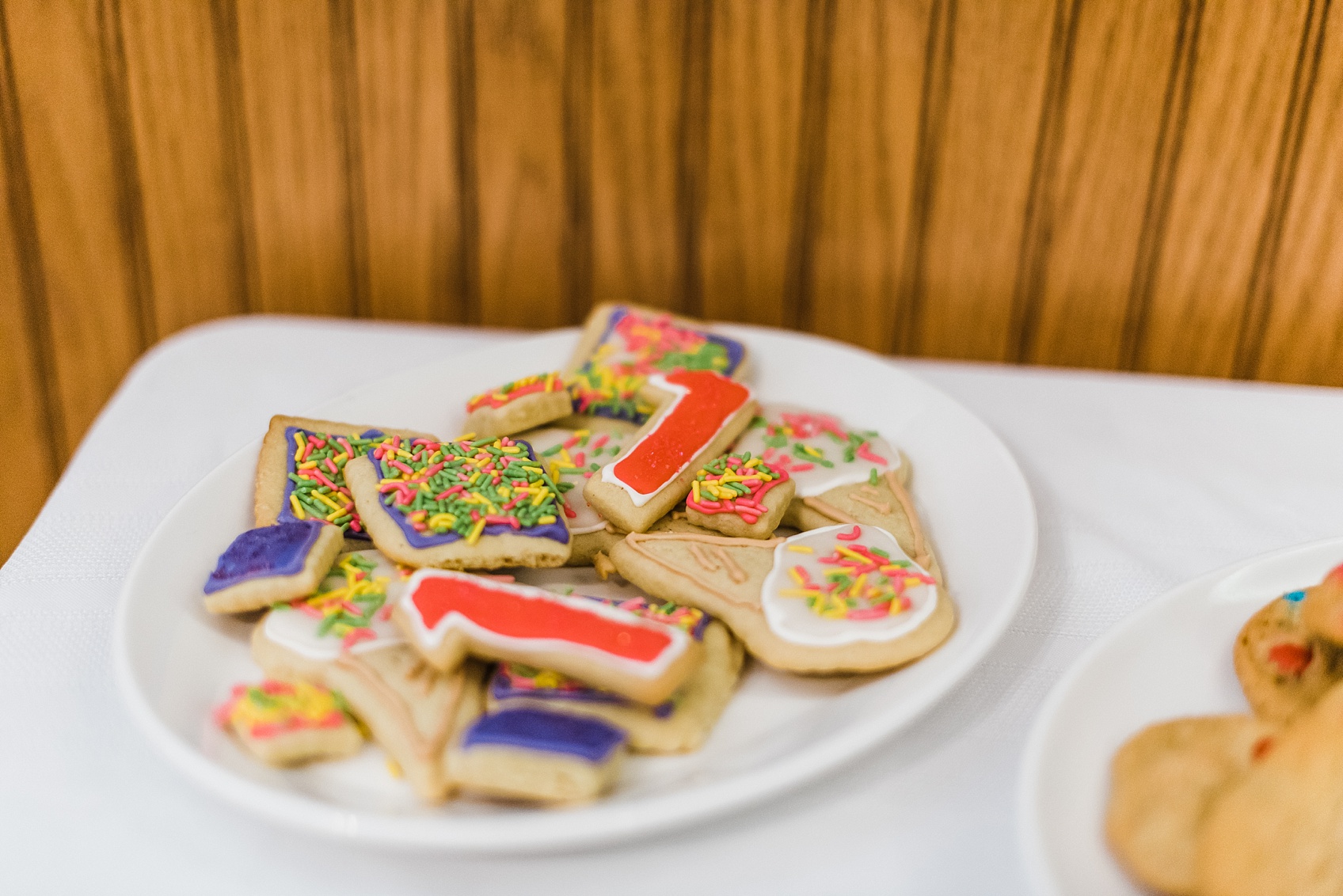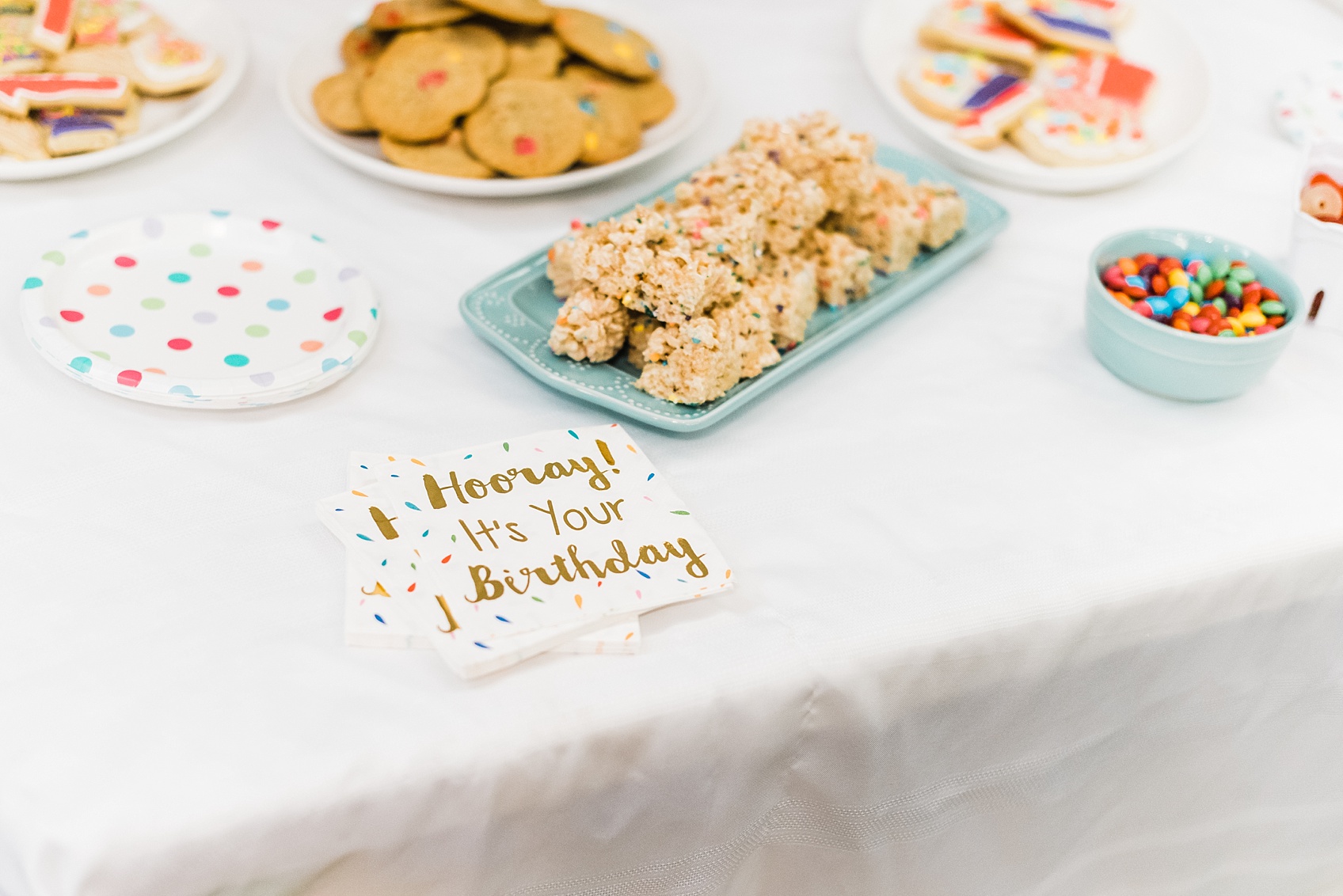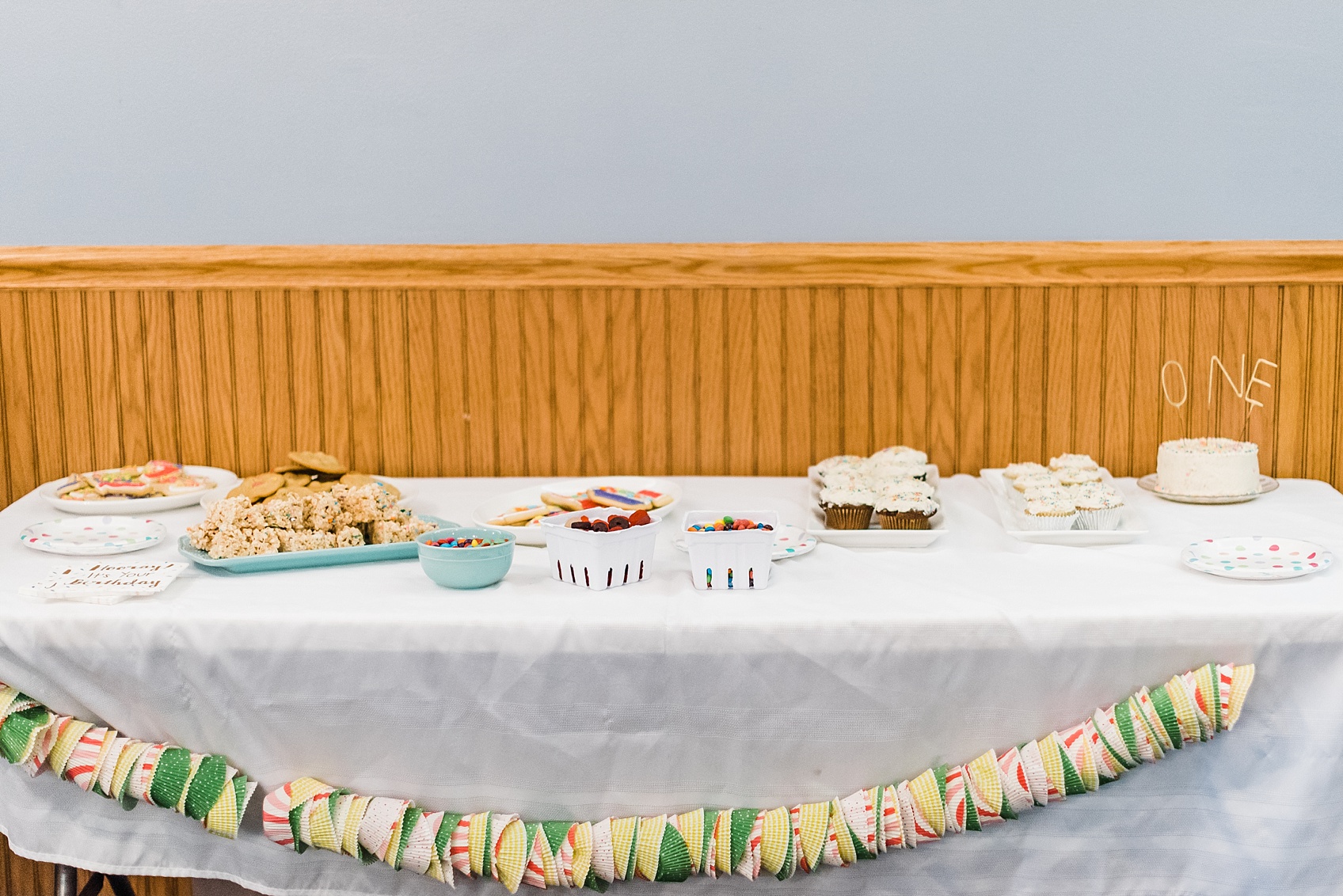 Rainbow fruit tray was put together by our Aunt Joyce. Isn't it too cute?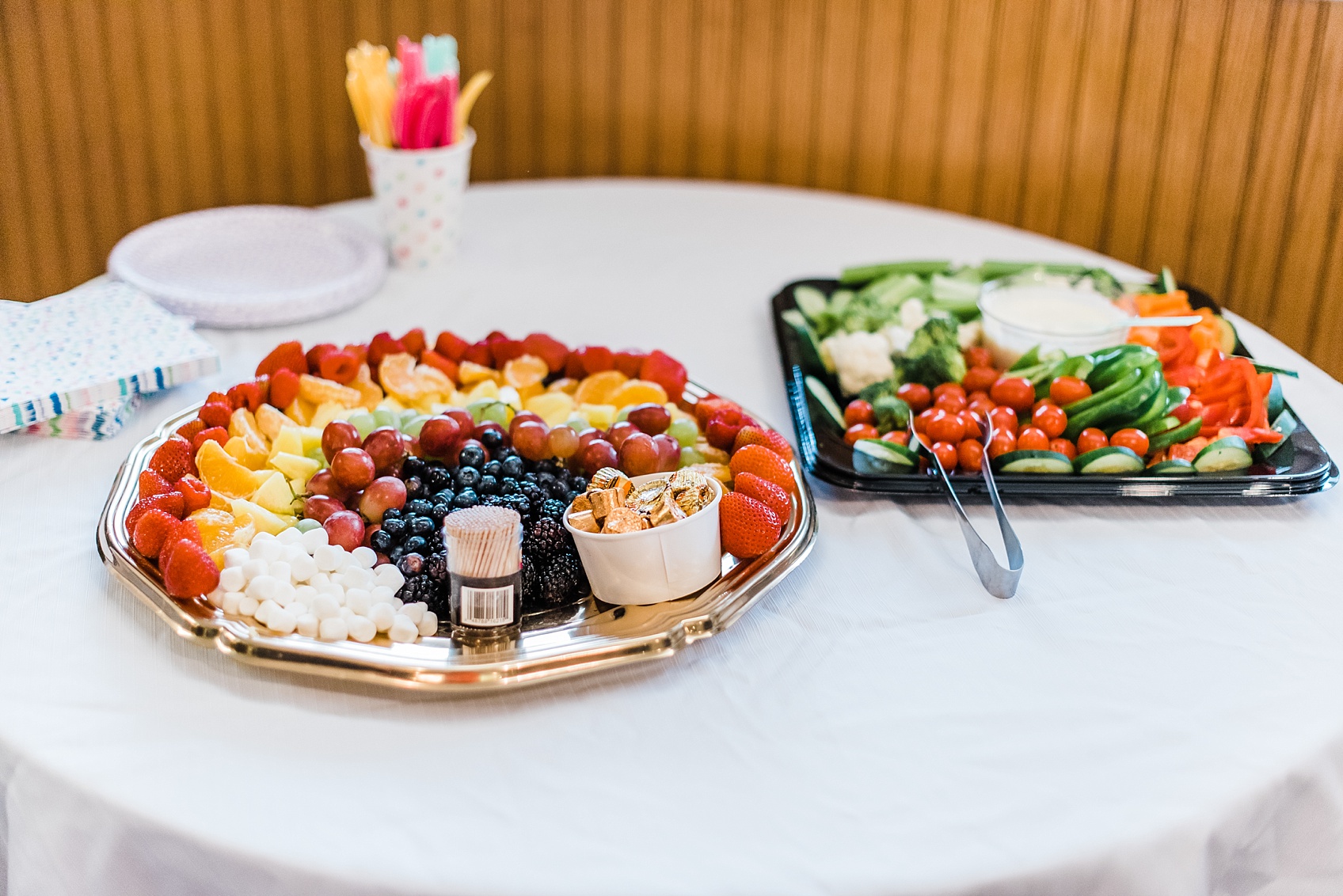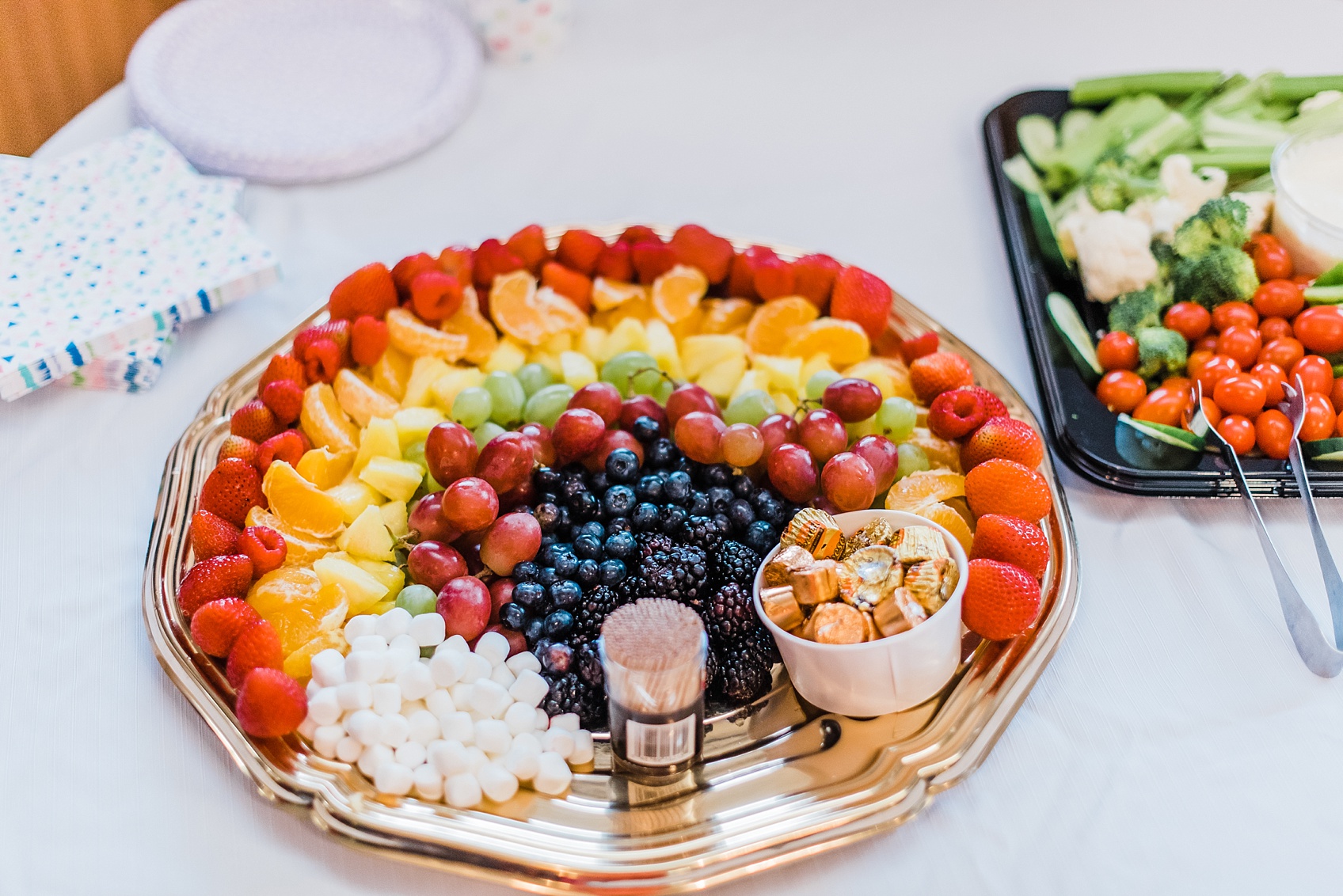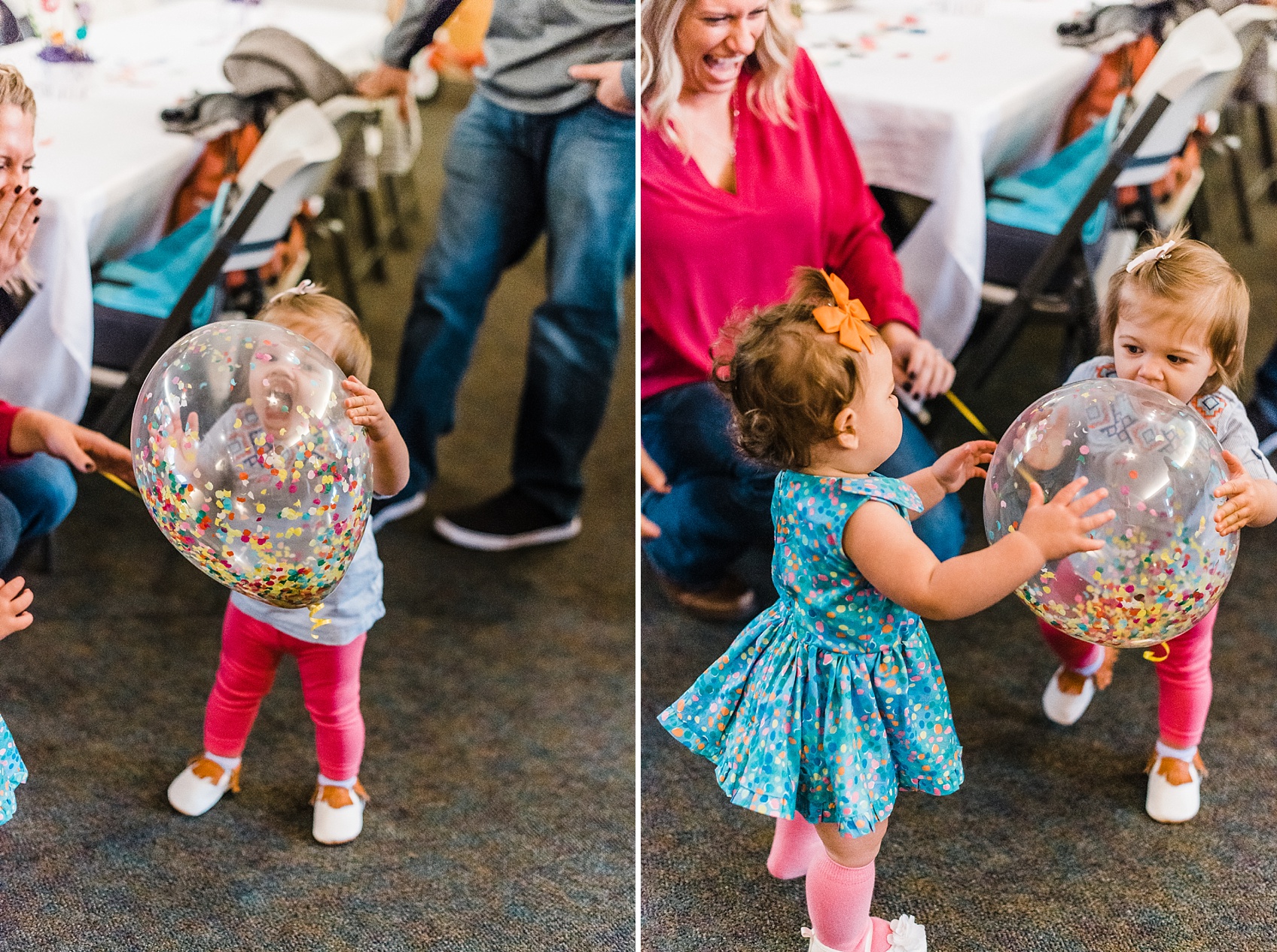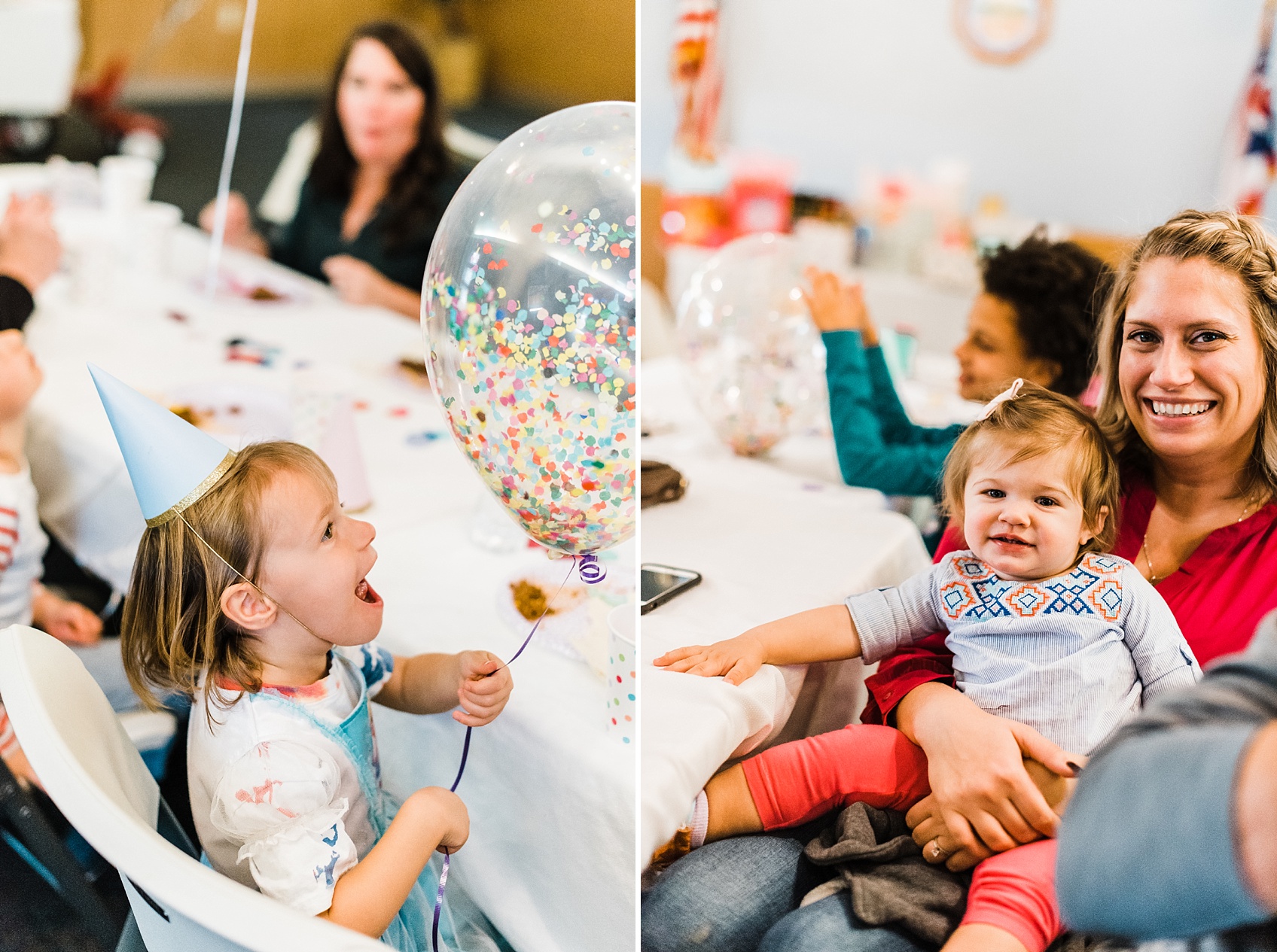 Her birthday Dress is from LittoChic and I absolutely ADORE it!!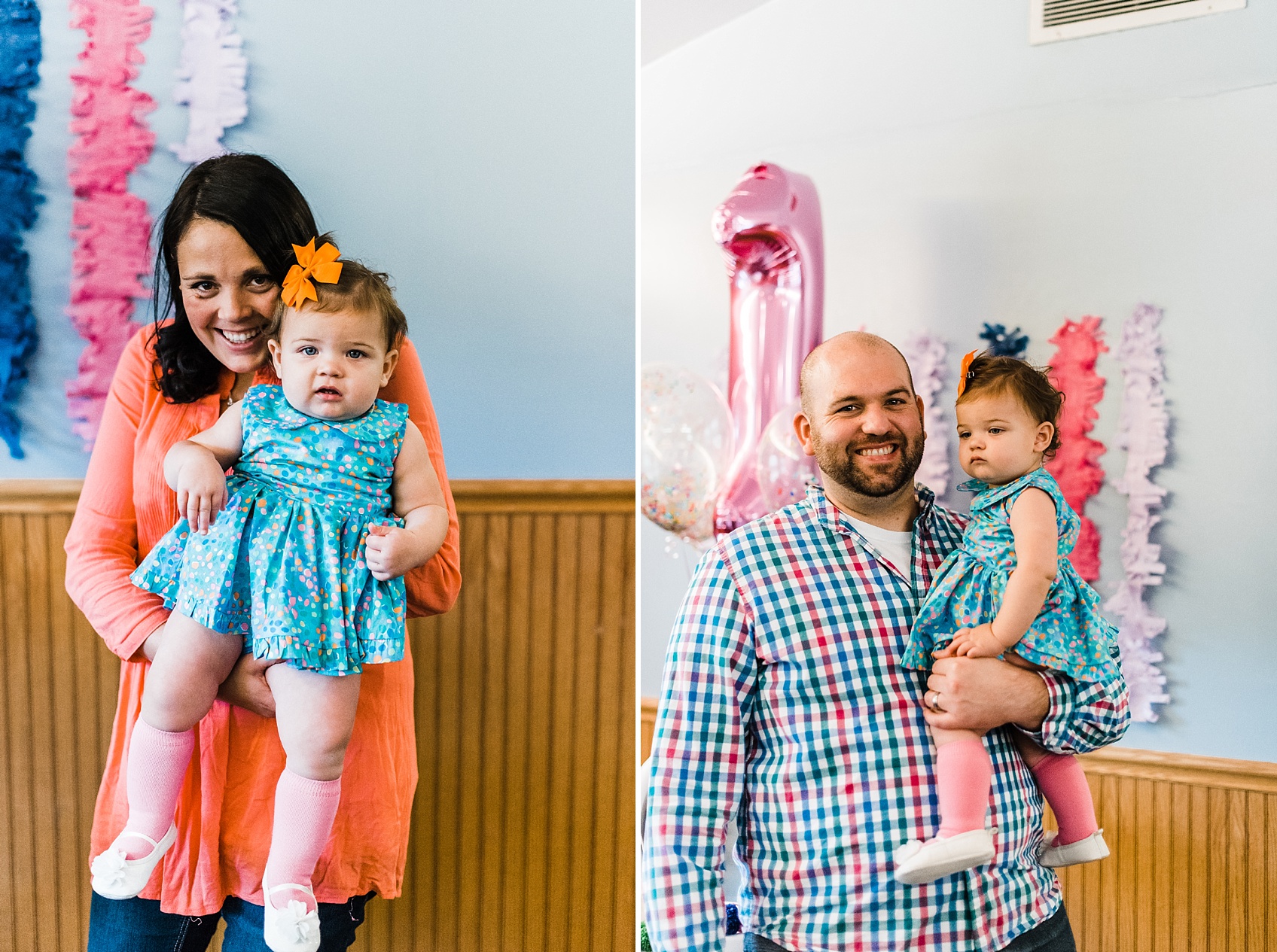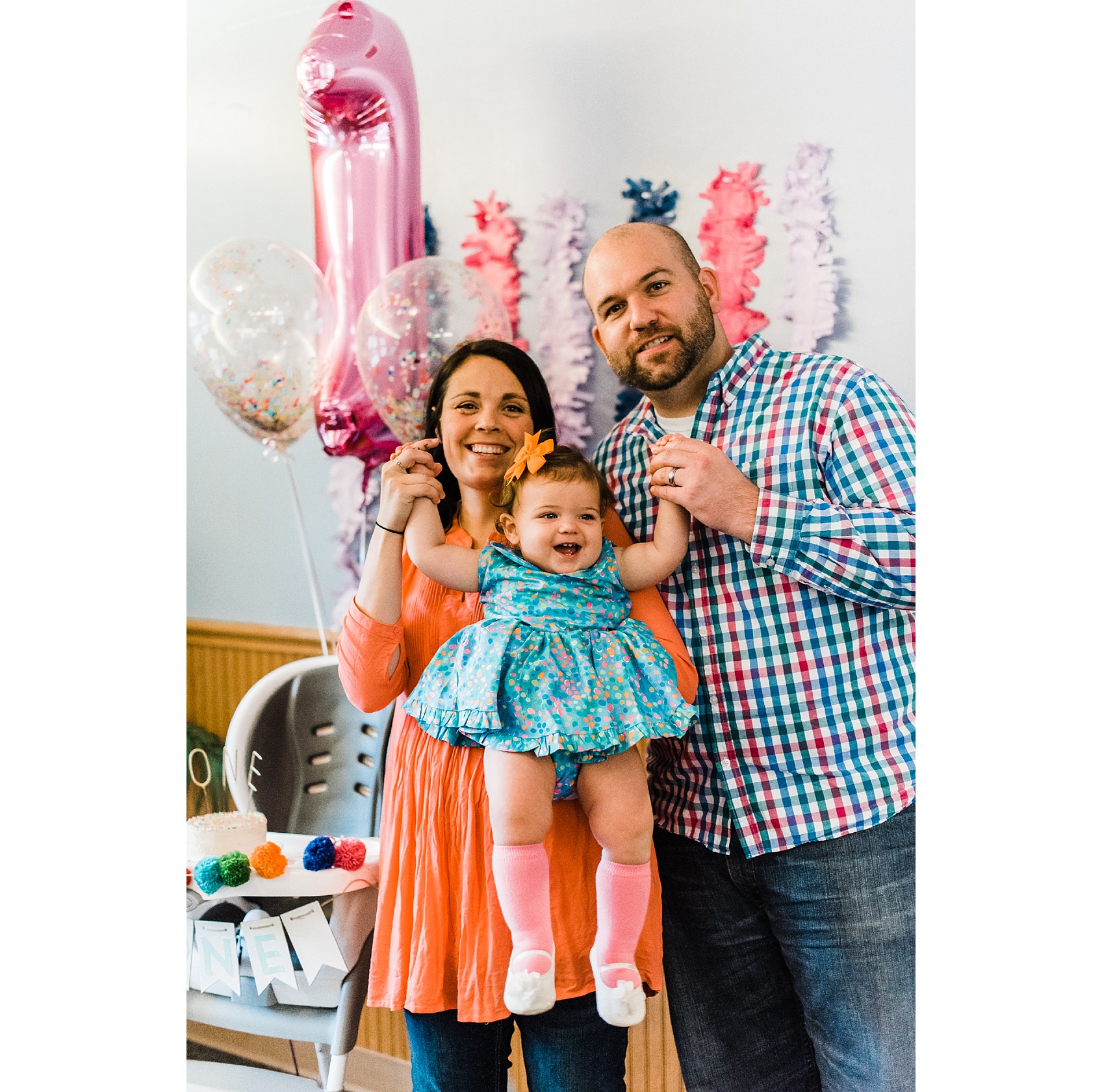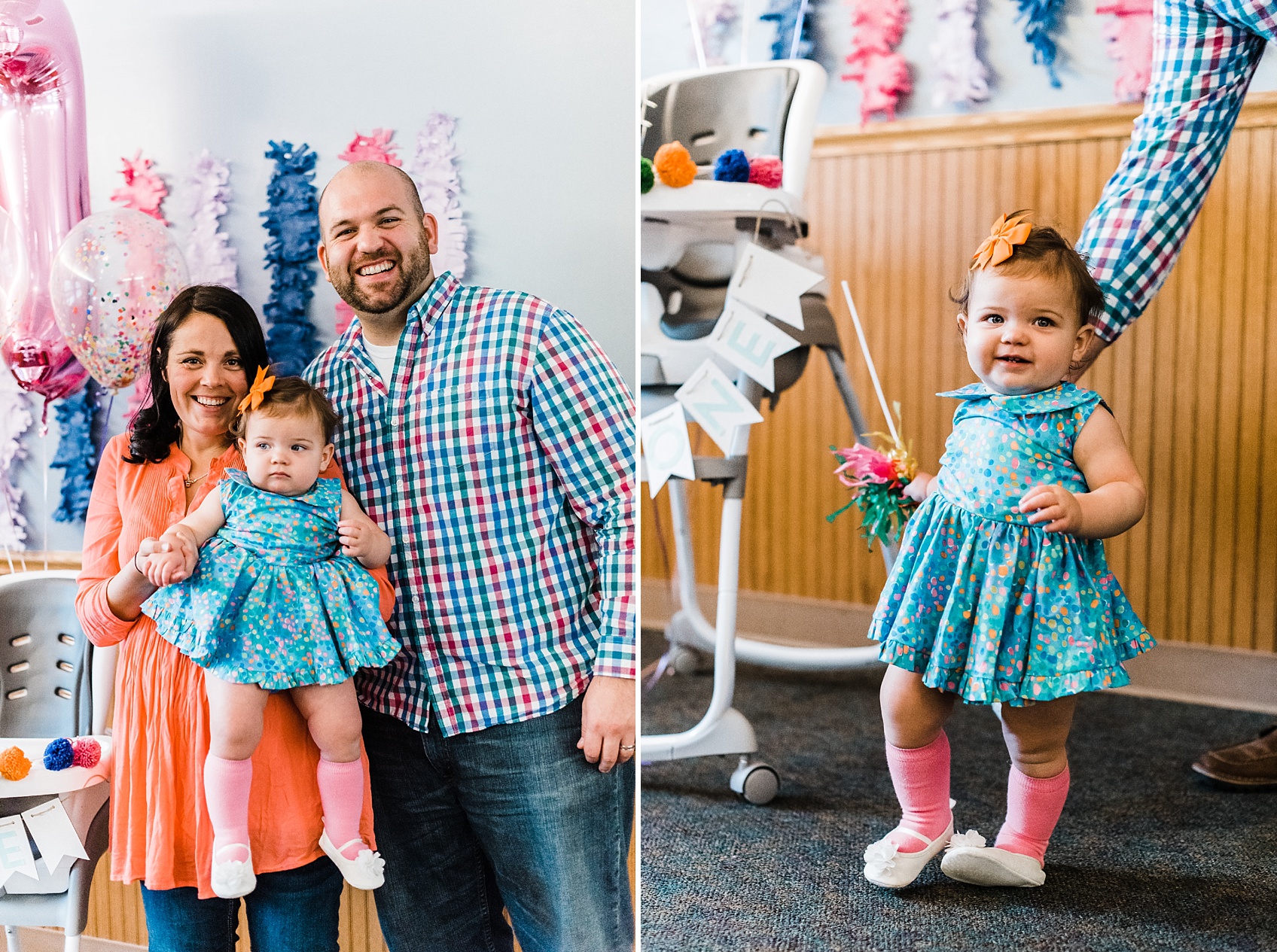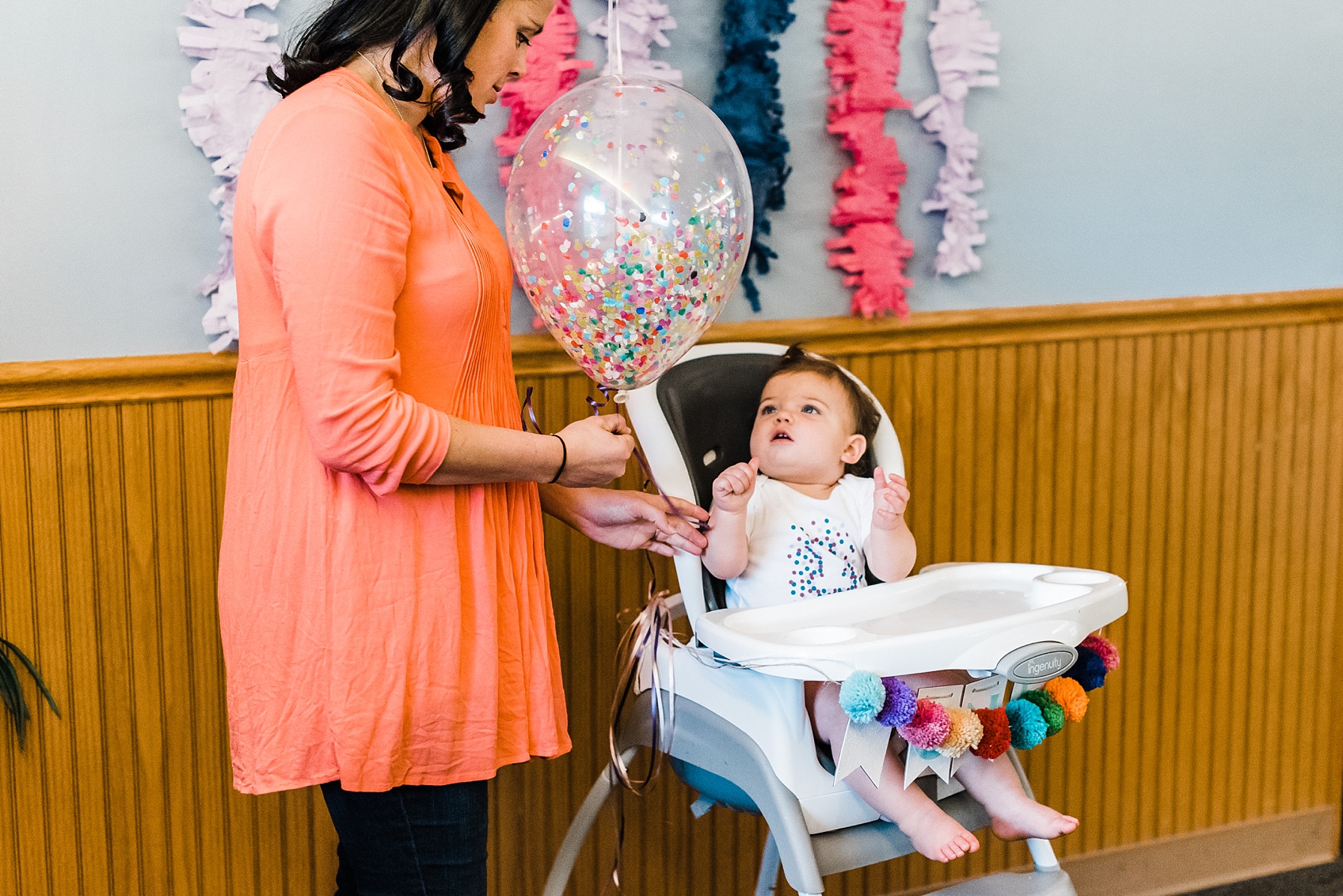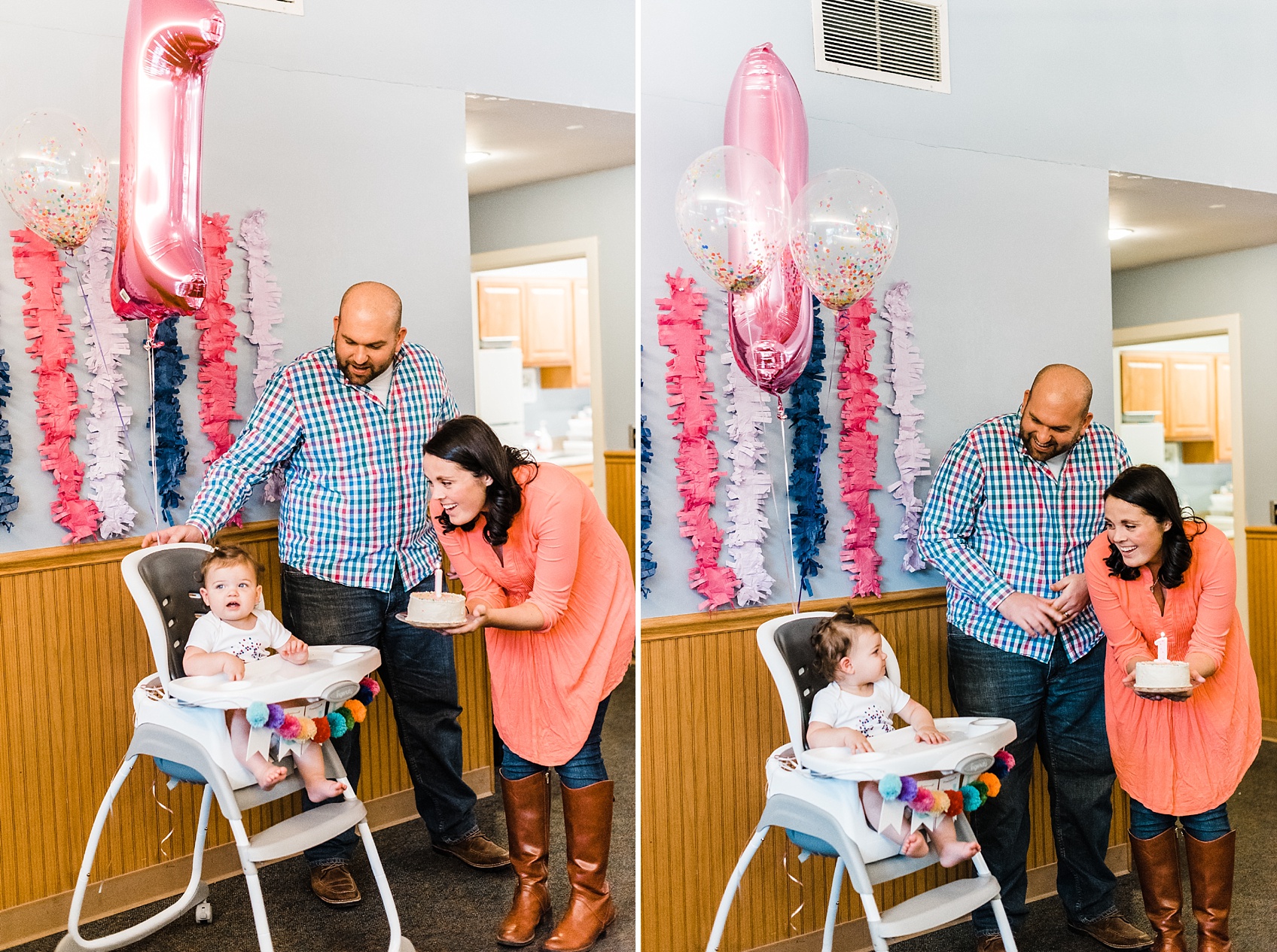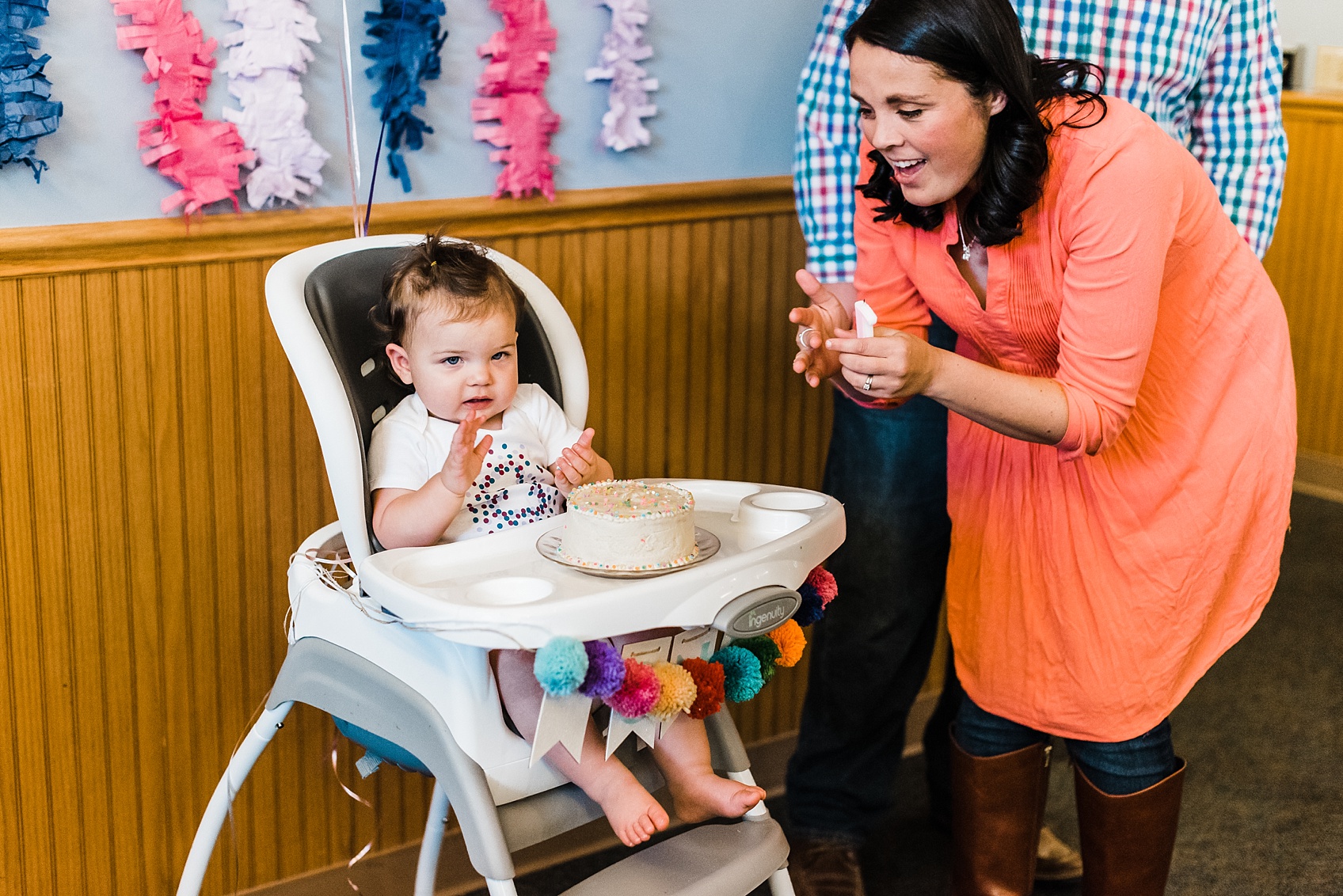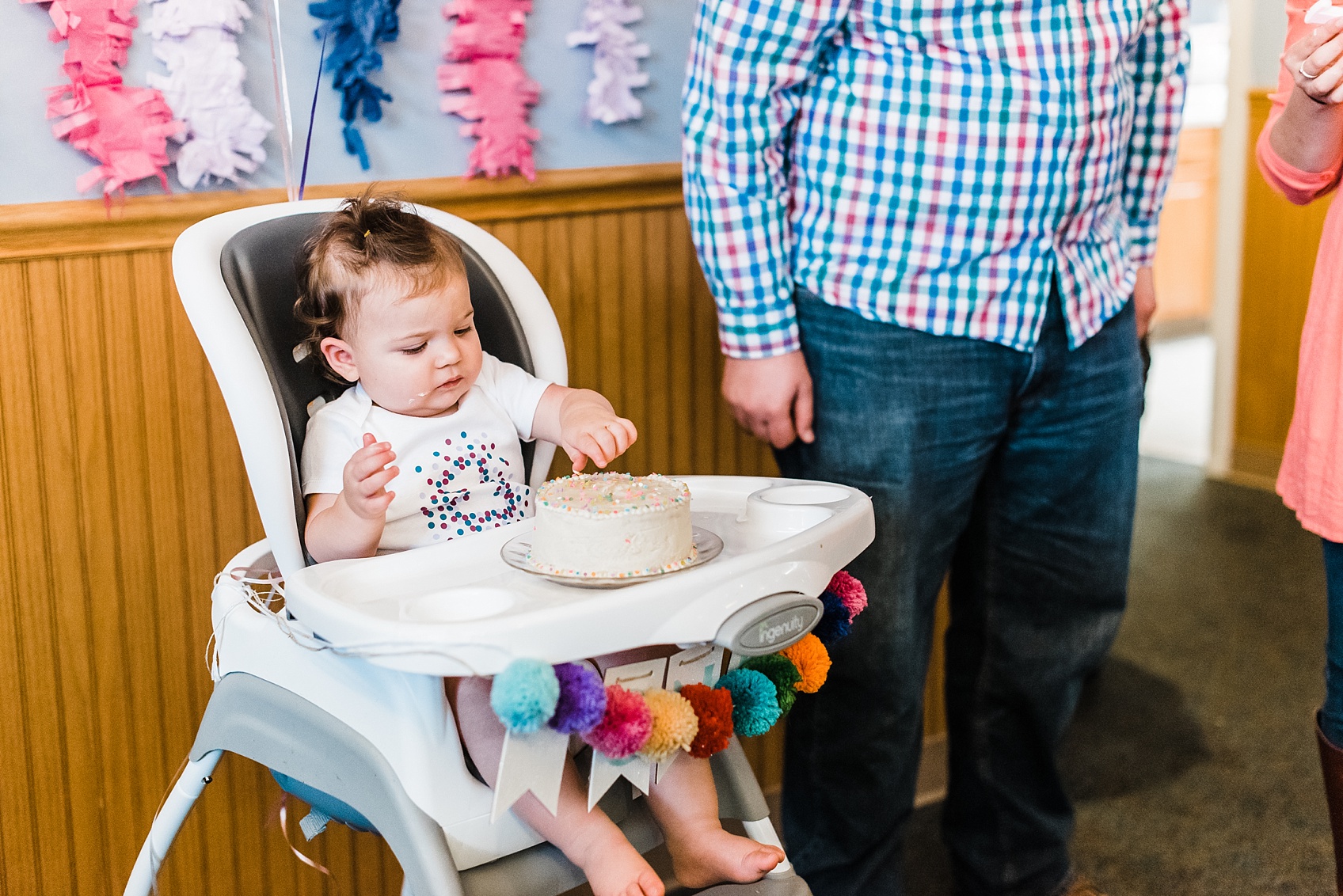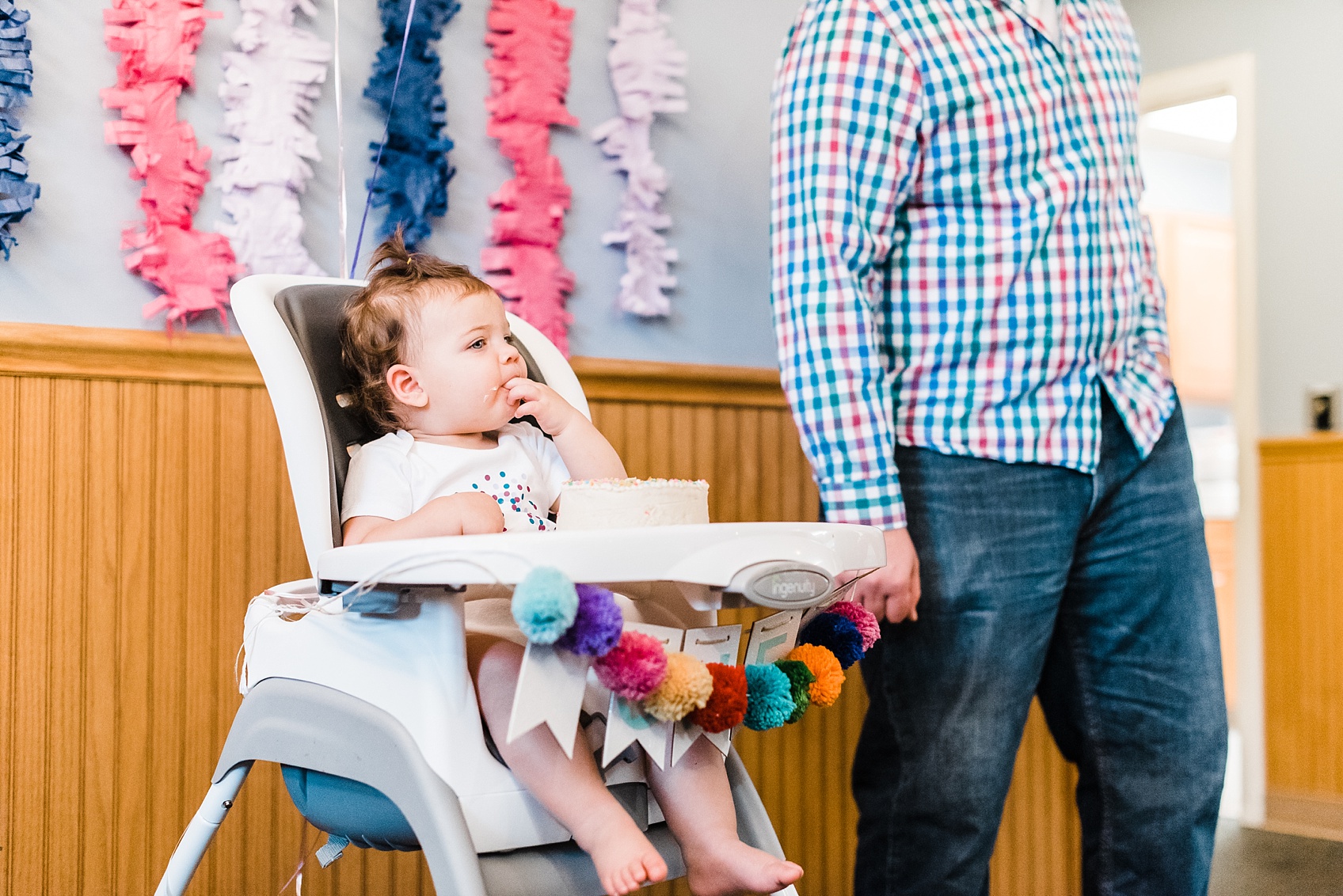 I would say Cake smash was a success! Not so much "smash", but loved the "cake" part!!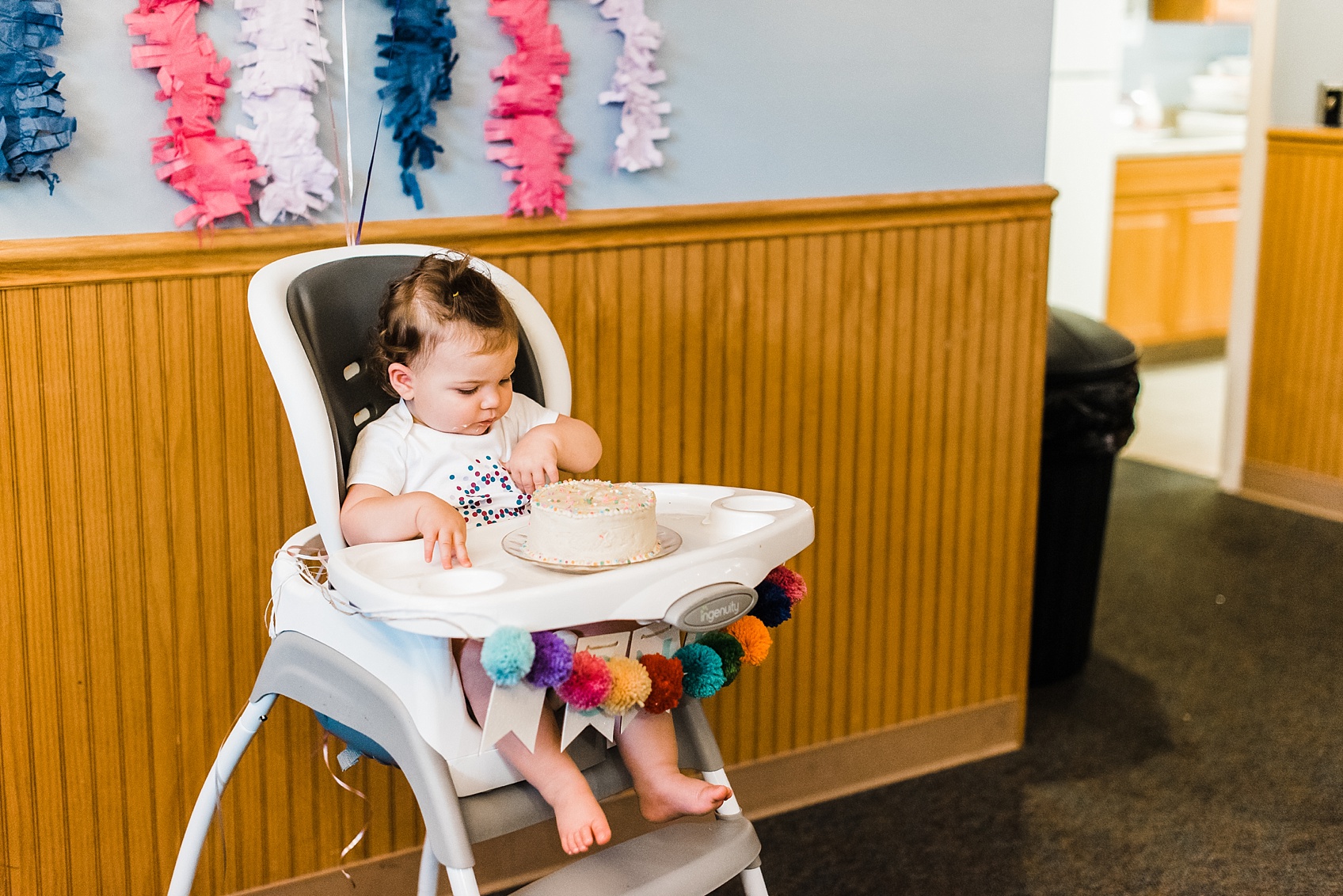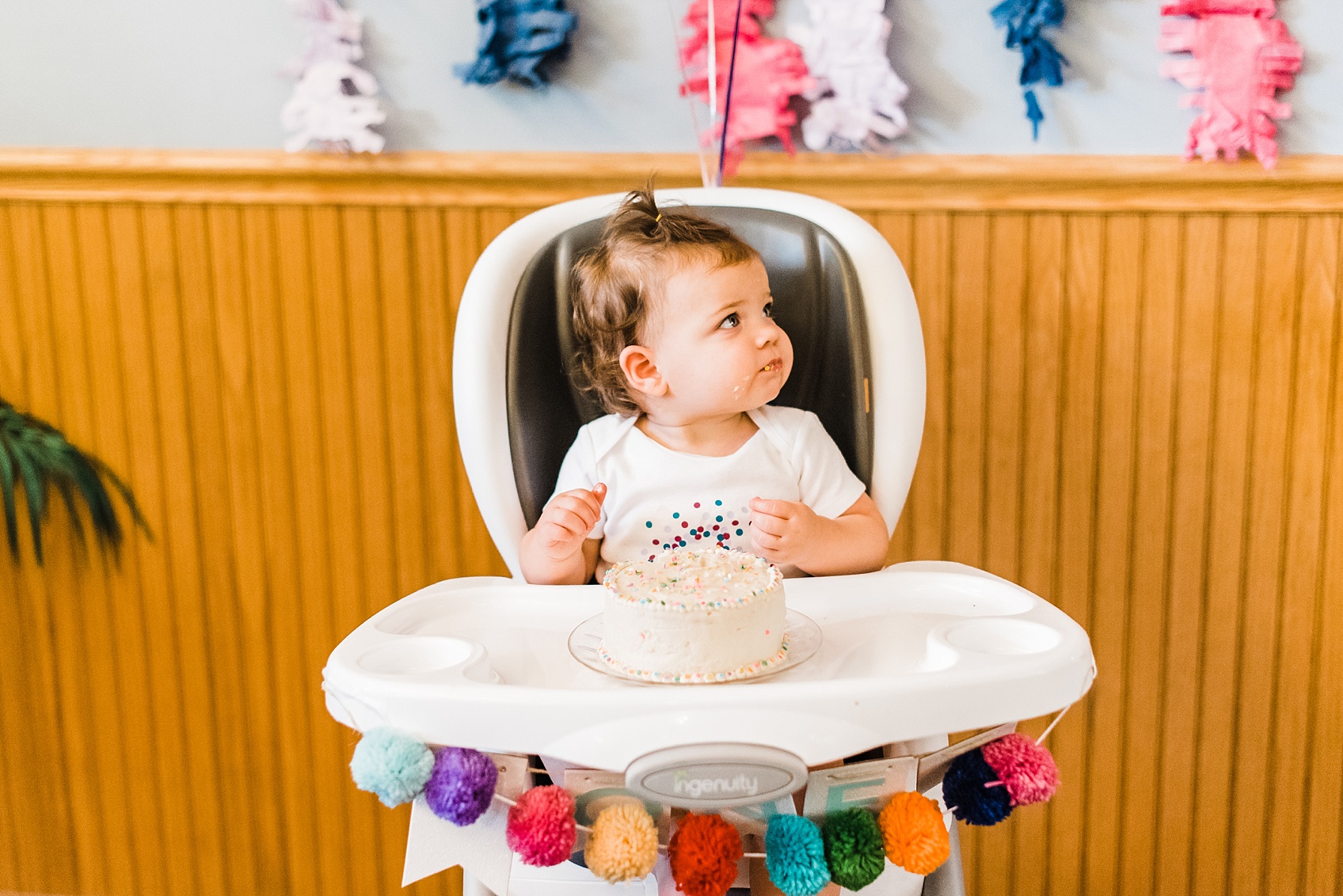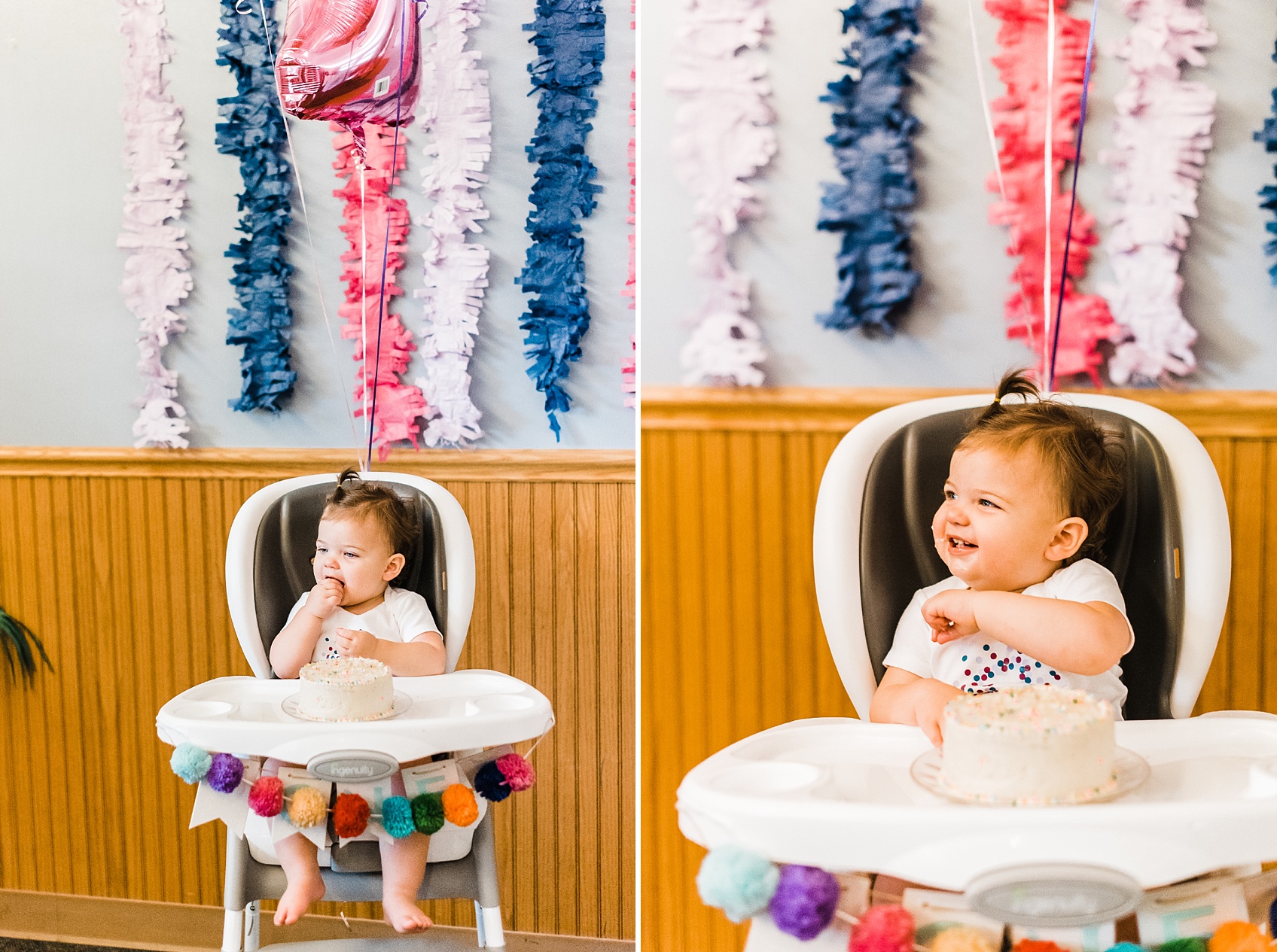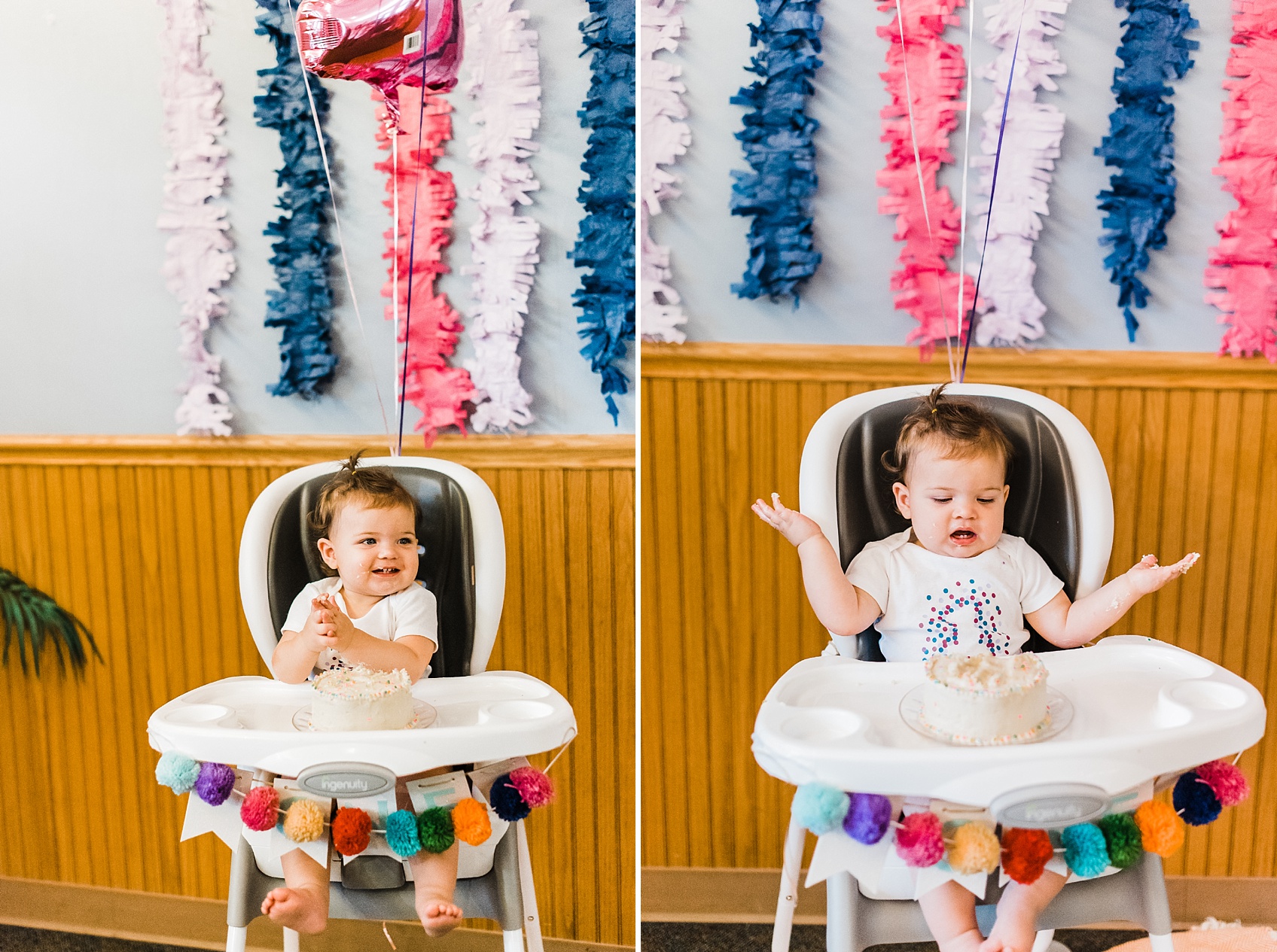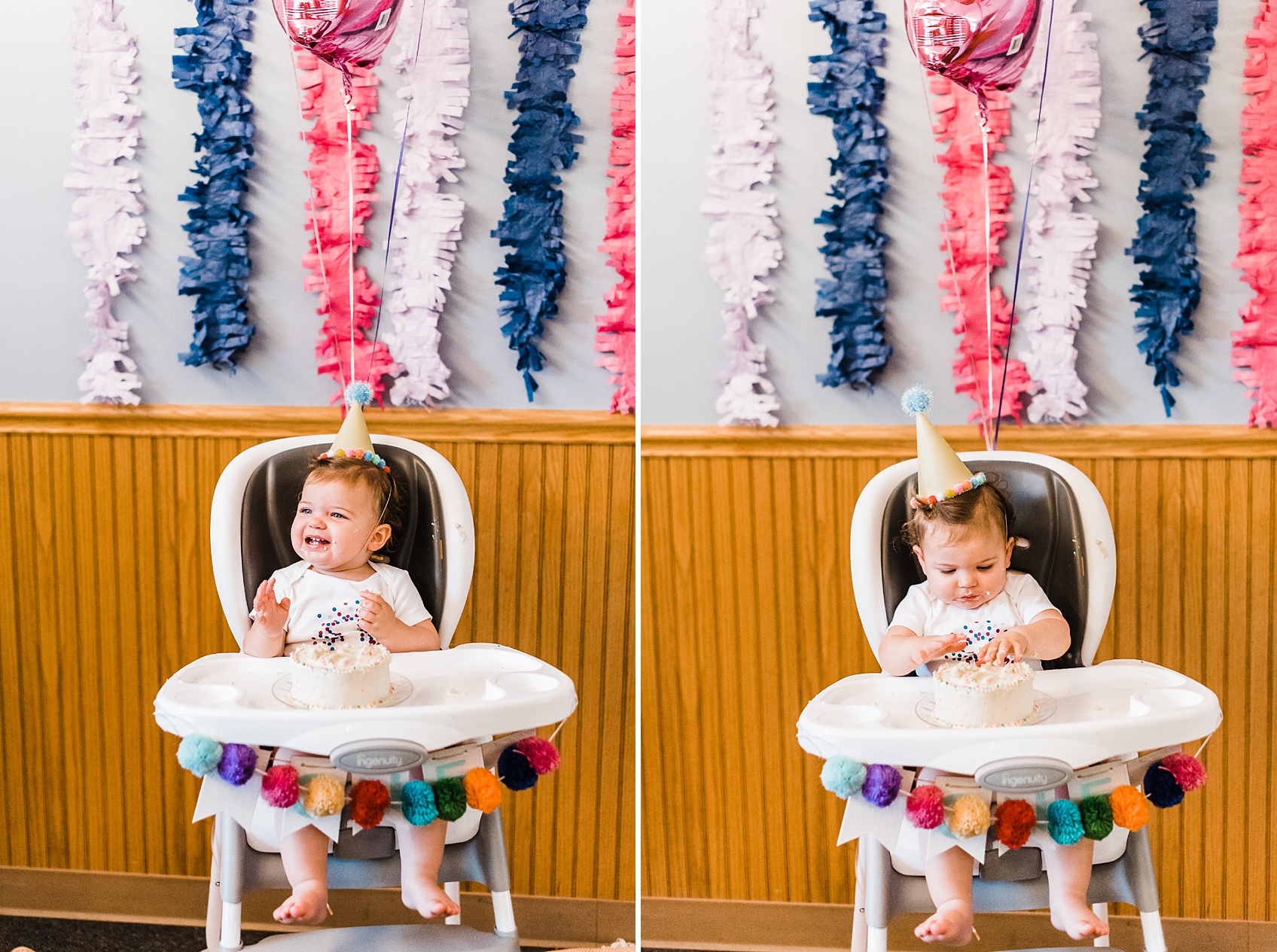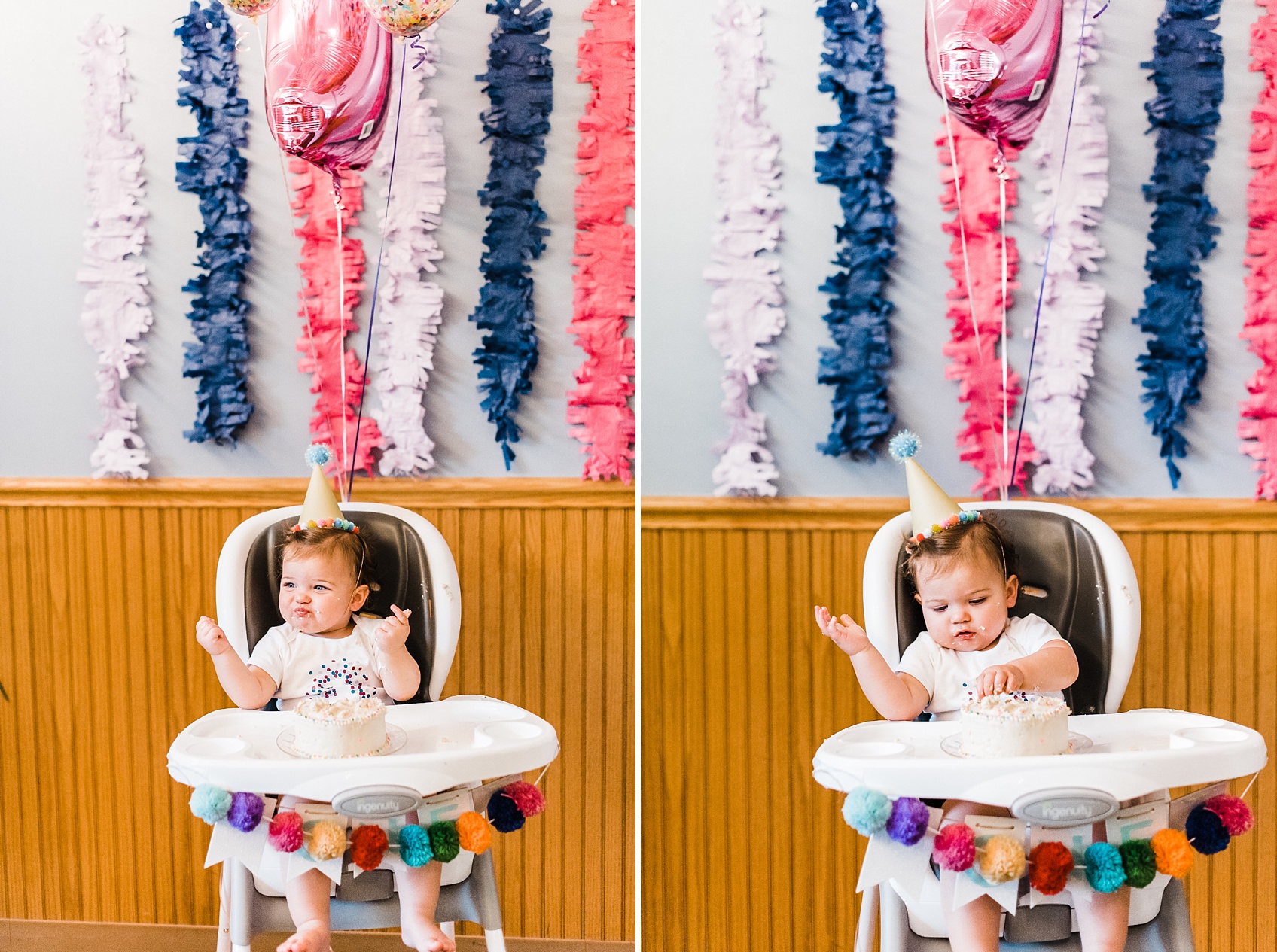 Present time. She was starting to catch on "opening gifts"
How cute is this slug?!?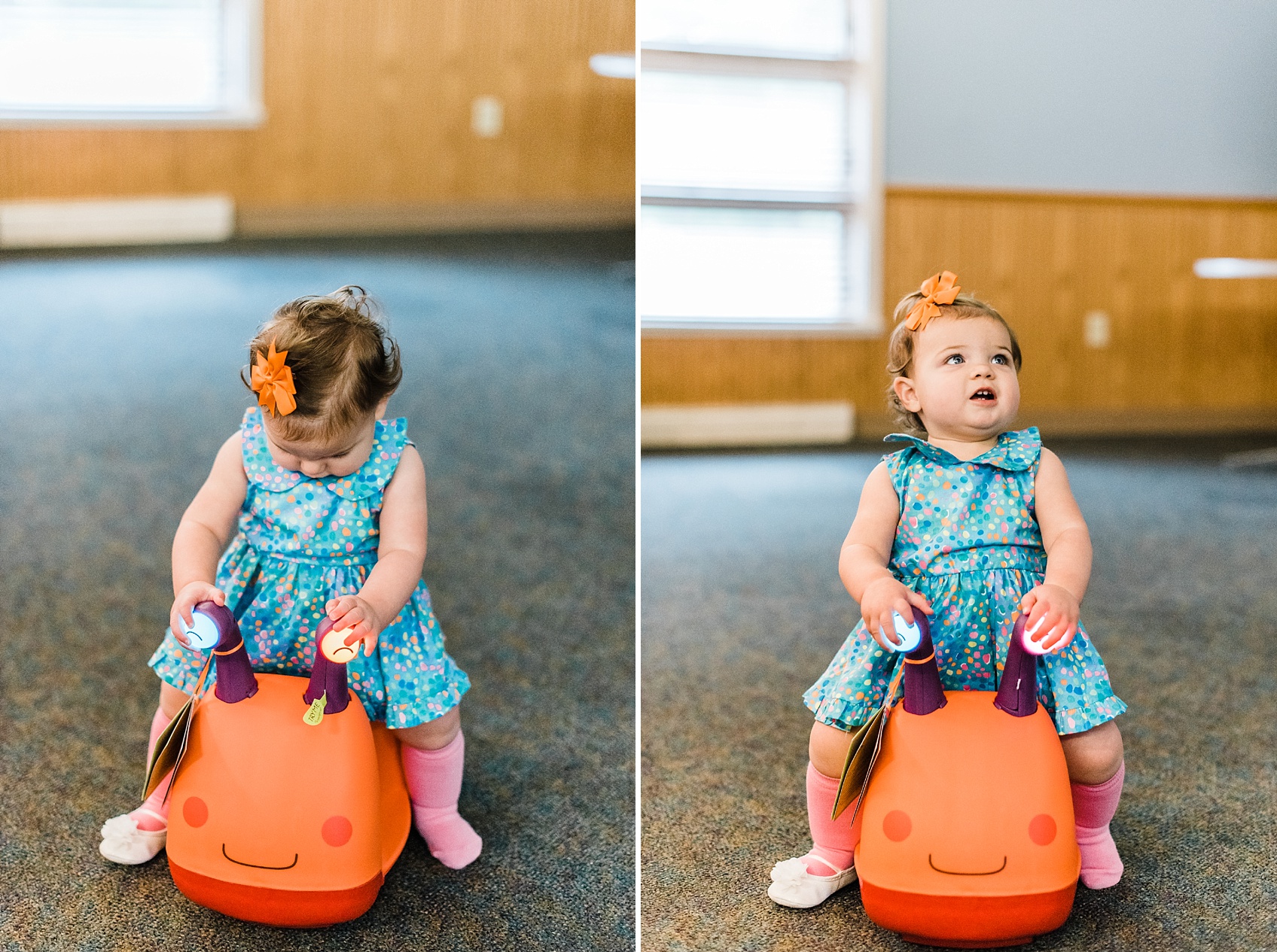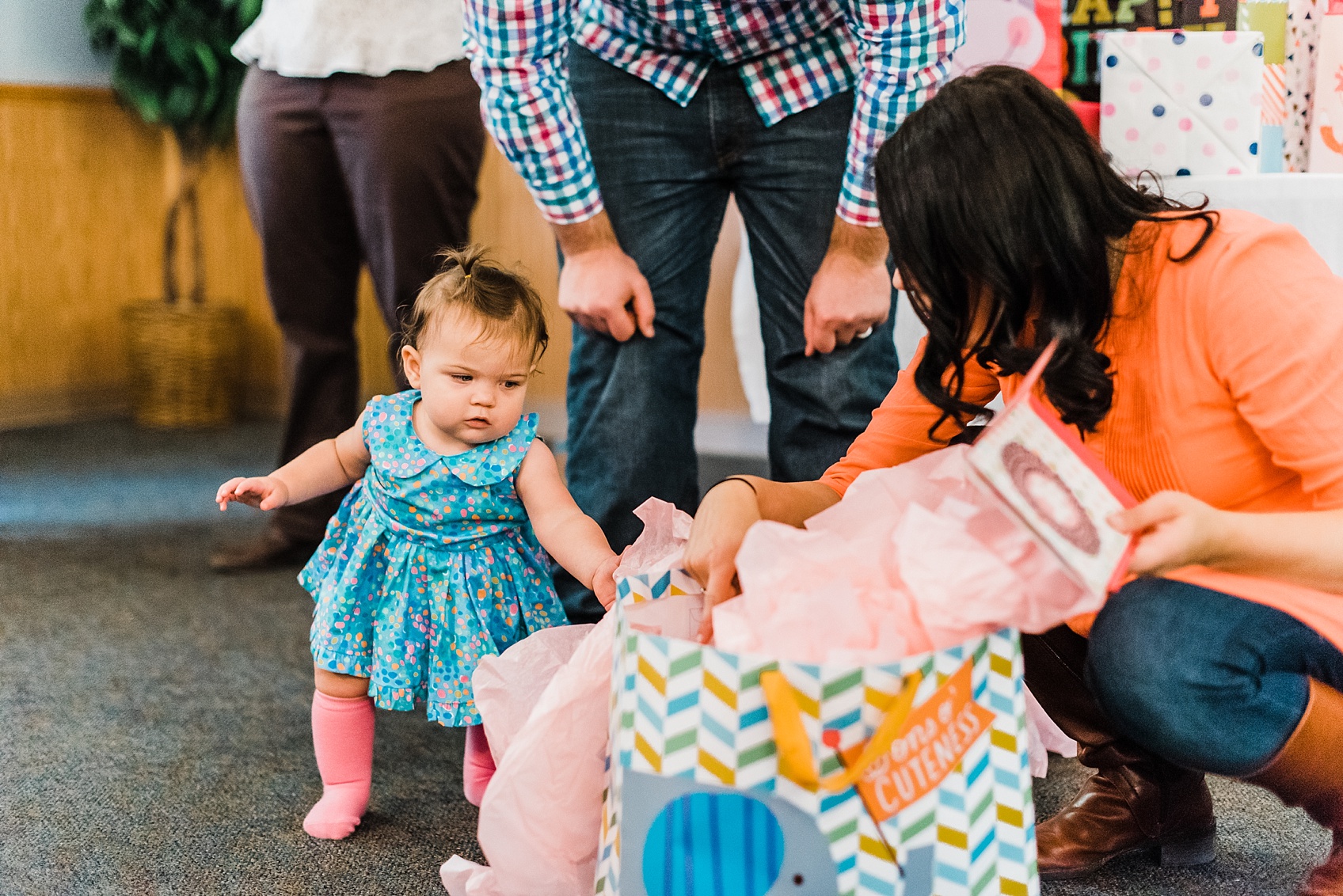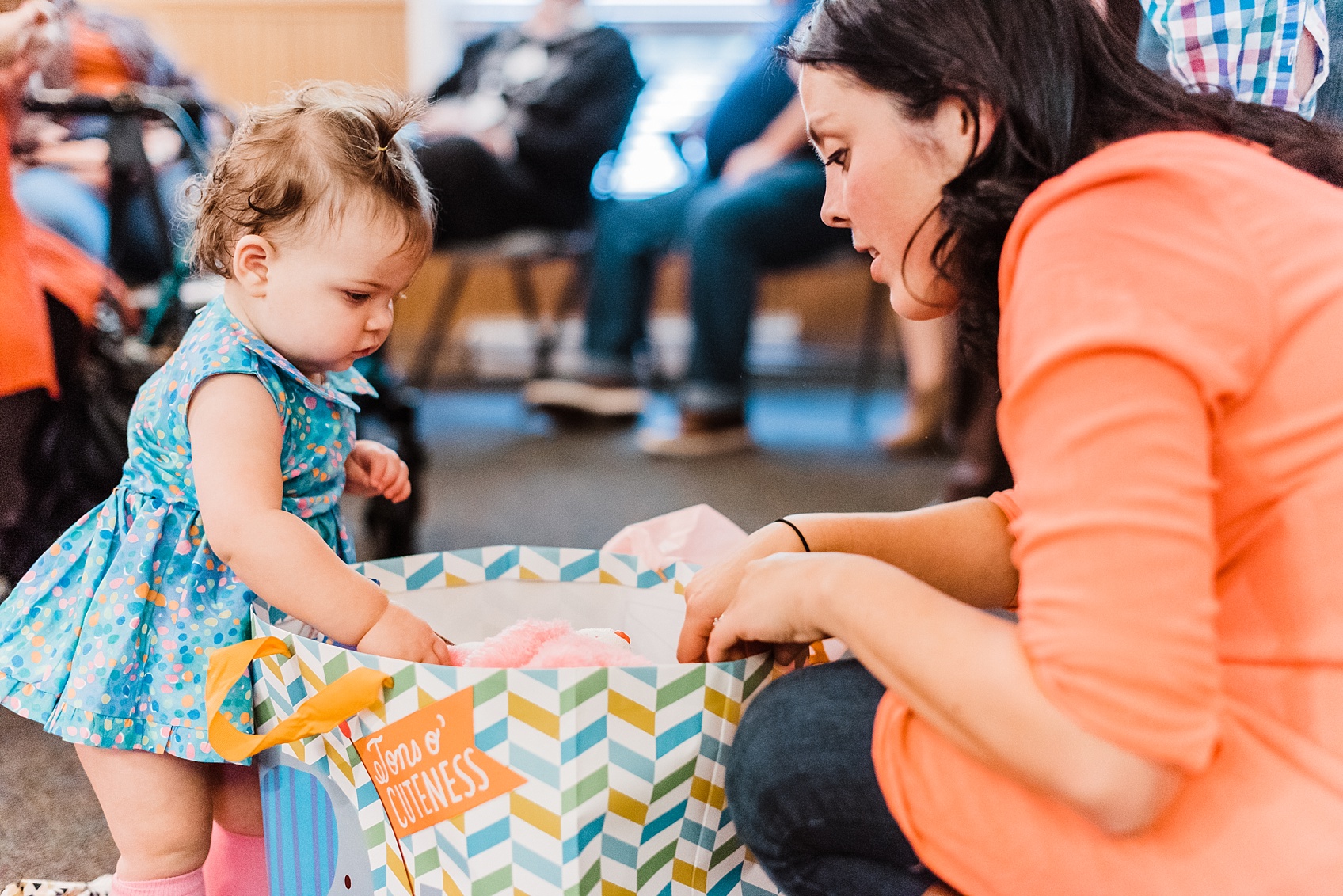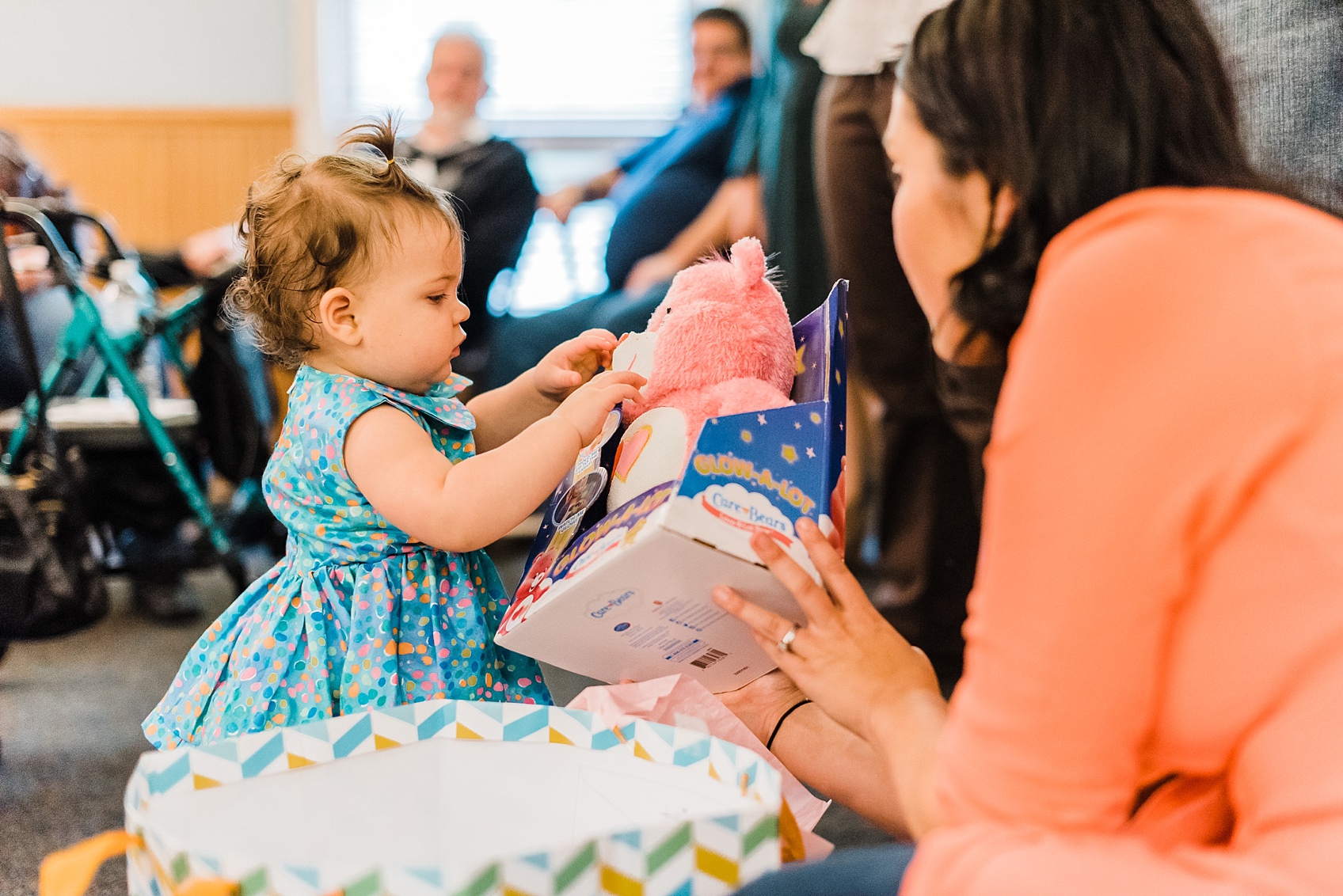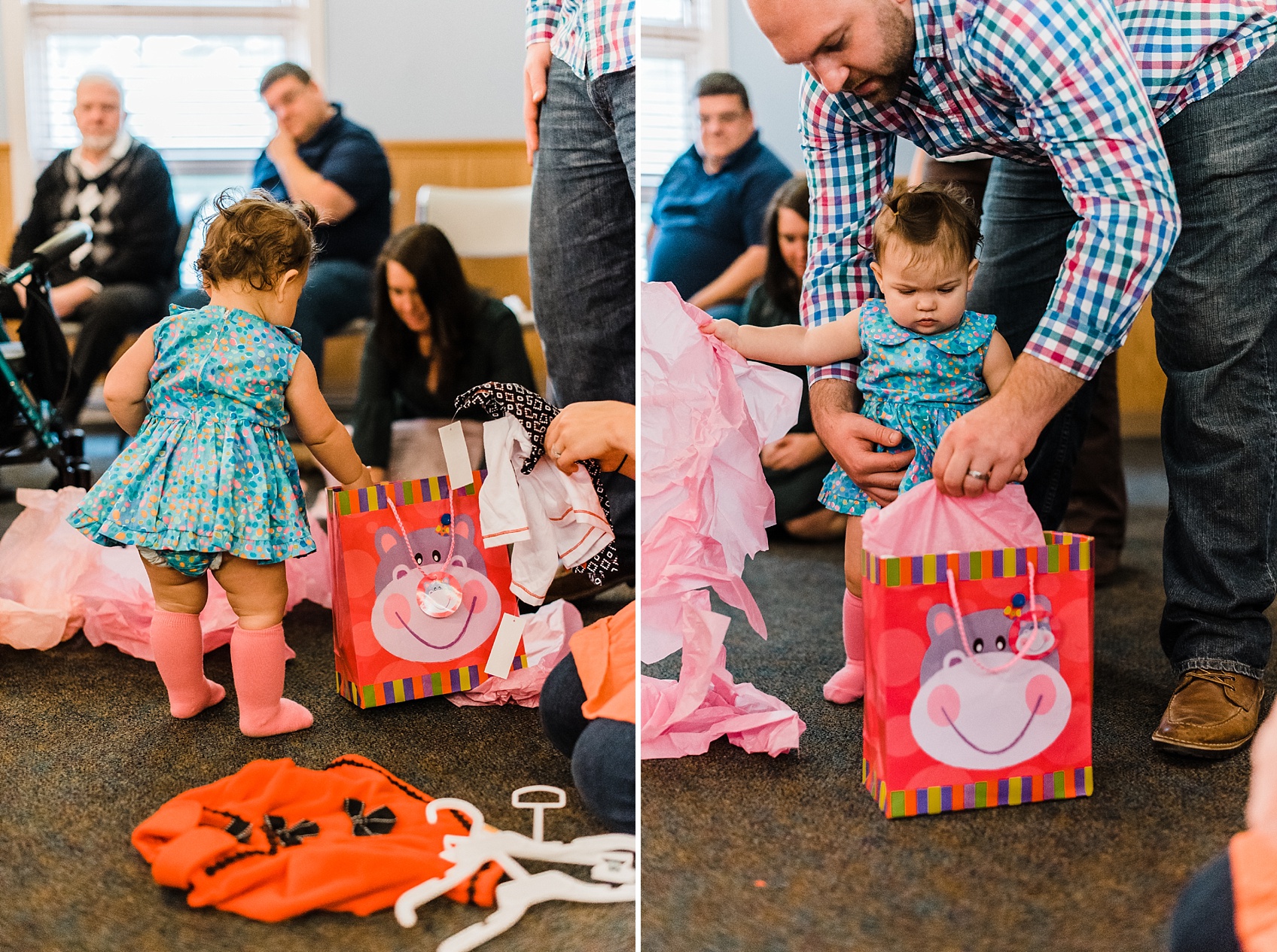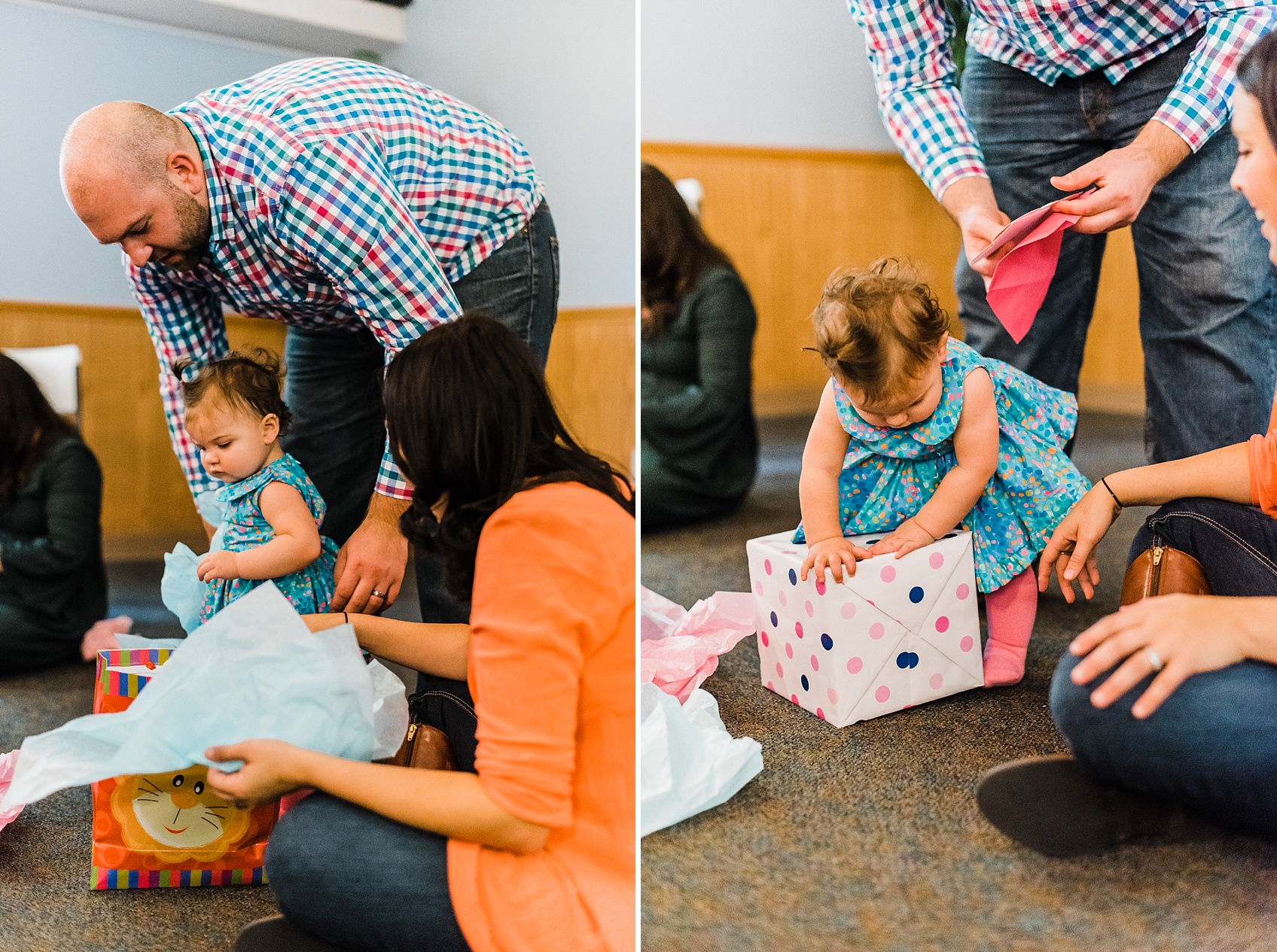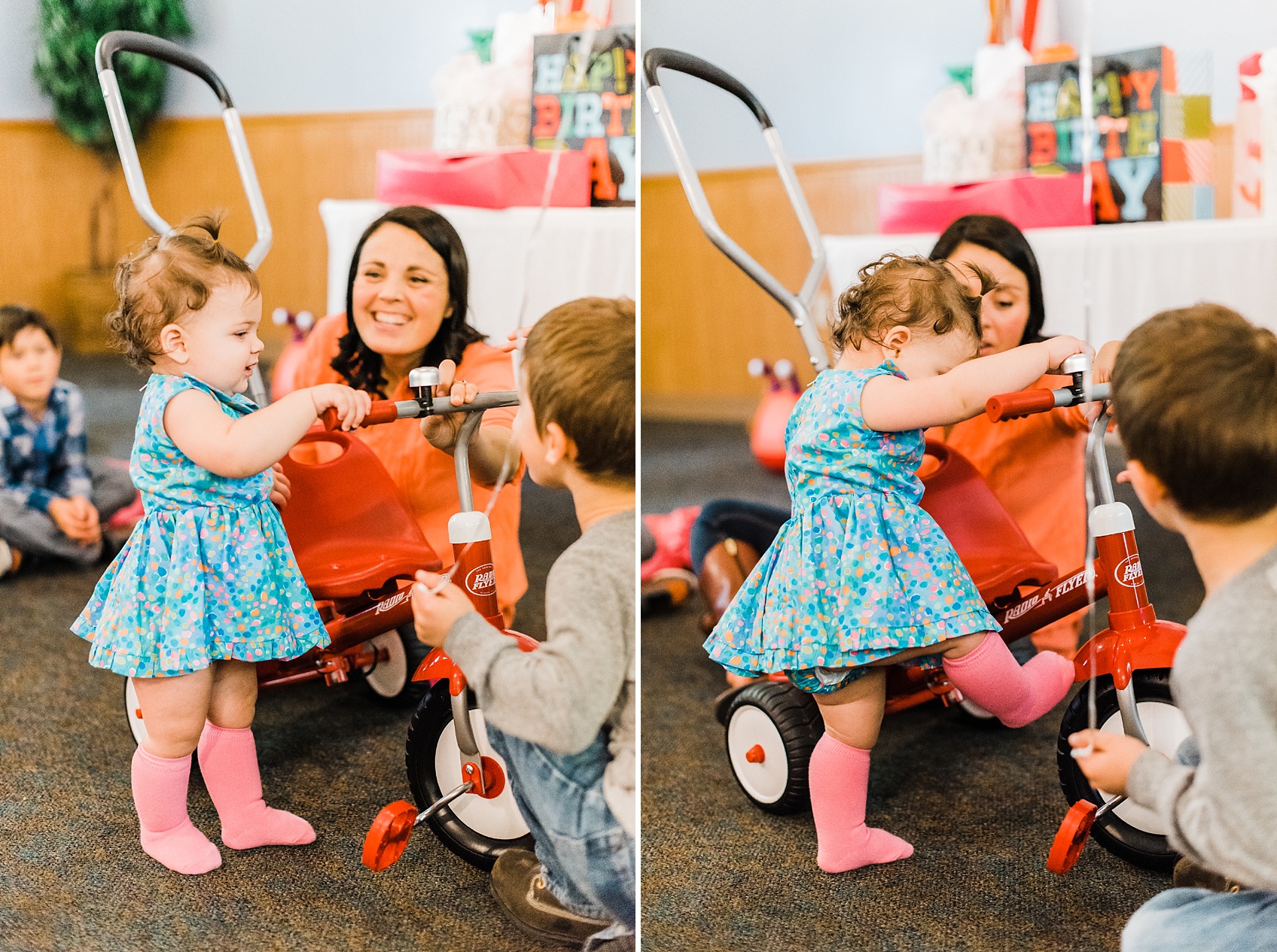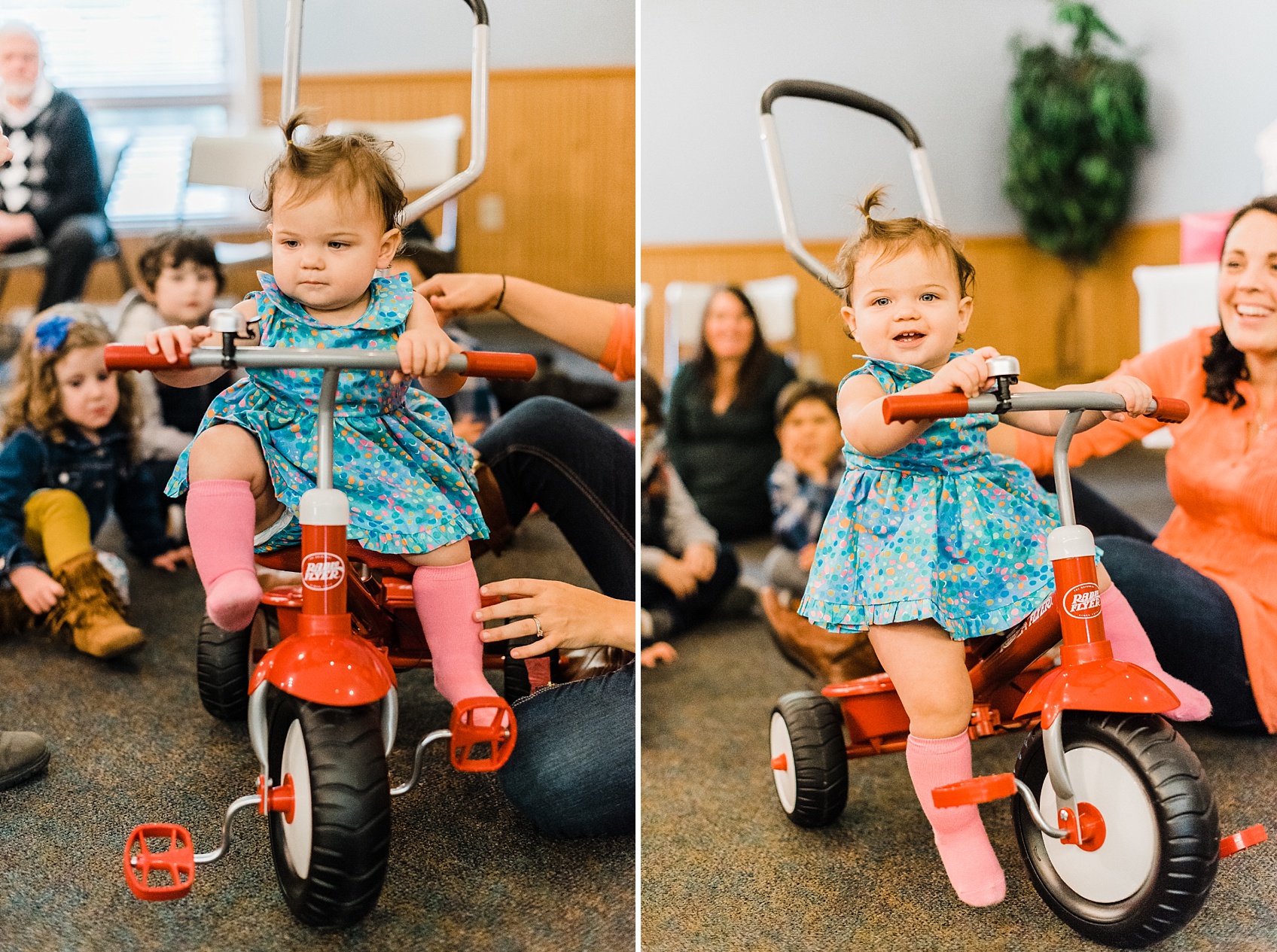 Both Mama and Baby were a little tired by the end. lol.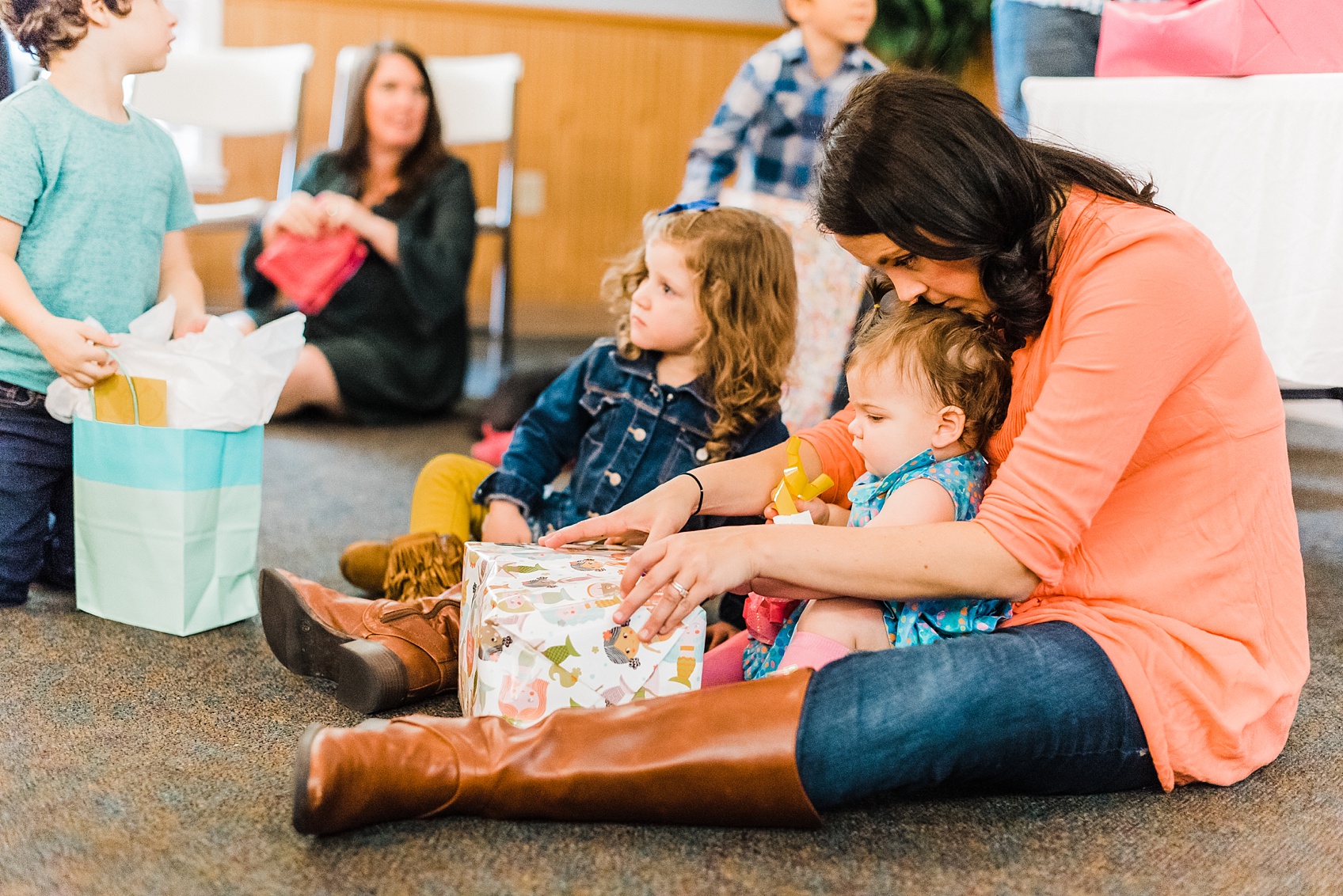 "TADA" – A birthday Party Success!