The new year! It is here! Am I the only one who felt like January took FOREVER, but at the same time FLEW by? I am not sure how that happened, but when I look back at the month New Years Eve seems so far away but it's hard to believe we have already gotten through our first month of the year! (I may be going a bit stir crazy this month as well….)
January brought lots of "new" in this house. New year, new projects, new business. For Eloise there have been lots of new adventures and a LOT of new words. (Girl thinks she can have a full conversation now)
We started the year off celebrating New Years Eve/New Years with our families. My big brother and his family left At the beginning and I am so happy to have spent as much time as I did with them, and even more happy that they got to meet Eloise and Eloise got the play with her cousins.
We made a trip to Cosi with friends. A kids museum in Columbus that is AMAZING and has an outstanding little kids area! Eloise could play for HOURS. We played in the snow! We cuddled. We had dinner/lunch/birthday dates with SO many of our favorites! Grandpa Atwood, Aunt Tara, Besties Steph and Dee and all of our kids! (Who knew we would eventually need a table for 8 for just us and our kids?!?)
We ended the month staying the weekend at a cabin with Matthews family. I will post a full blog post on that soon!
Eloise:
This girl. She is fiercely independent, yet always wants to be near me. She is smart and tough. She LOVES people and making people laugh. She started "showing off" when new people came to our house this month. (She just goes nuts!) She is so smart and learning SO much, but hates for me to try and "teach"  her things. She is into running/climbing and anything physical right now. I need to set up some sort of jungle gym in my living room to keep her occupied! Her vocabulary has definitely increased this month. She is able to start telling us what she wants and starting to know how to answer "yes" and occasionally "no". It is all food related though…lol.
It may not seem like a lot but a few new words this month has changed how she lets us know she wants to eat. A normal "conversation: goes like this.
Eloise: "Uh Fooh" (food)
Me: "You want something to eat?"
Eloise: "Yesss!!!" Then signs "please"
She eats her food and when the food is all gone I can ask if she wants more or if she's all done and she either signs please or all done.
Like I said, it may not seem like a lot, but I think I am just amazed that we have hit the stage of actually being able to communicate and not just babble words. Oh, and she also says "yes" and  runs to the stairs if I ask her if she needs her diaper changed. 99% of the time she does, only once has she said yes and NOT needed one. We are working on that. Lol.
Side note: Parents: When did you all start potty training? At what age? What signs did your kidd-o show? We aren't there yet, but her acknowledging diaper changes is a step in the right direction!
Baby G2:
We are getting SO close! I am 33 weeks tomorrow! 33 weeks! Less than 2 months away from meeting this little squish! I have hit the stage in my pregnancy where I am going to the Drs every 2 weeks now! I am measuring right on. I have also hit that "always mildly uncomfortable and tired" stage. I would probably sleep all day if I didn't have Eloise. Thankfully, between her and work I am up moving a lot still, so thats good. I just need long breaks afterwards.
As of my last appointment everything still looks great with baby. We are still hoping to have a VBAC and have been researching all that goes with that. I just want this baby to be here! My last pregnancy I kept saying that the baby was fine in my belly, this time, I just want them to be a part of our family. I am so excited ( and yes scared to death) about being a mama of two.
I am excited to see what February has for us!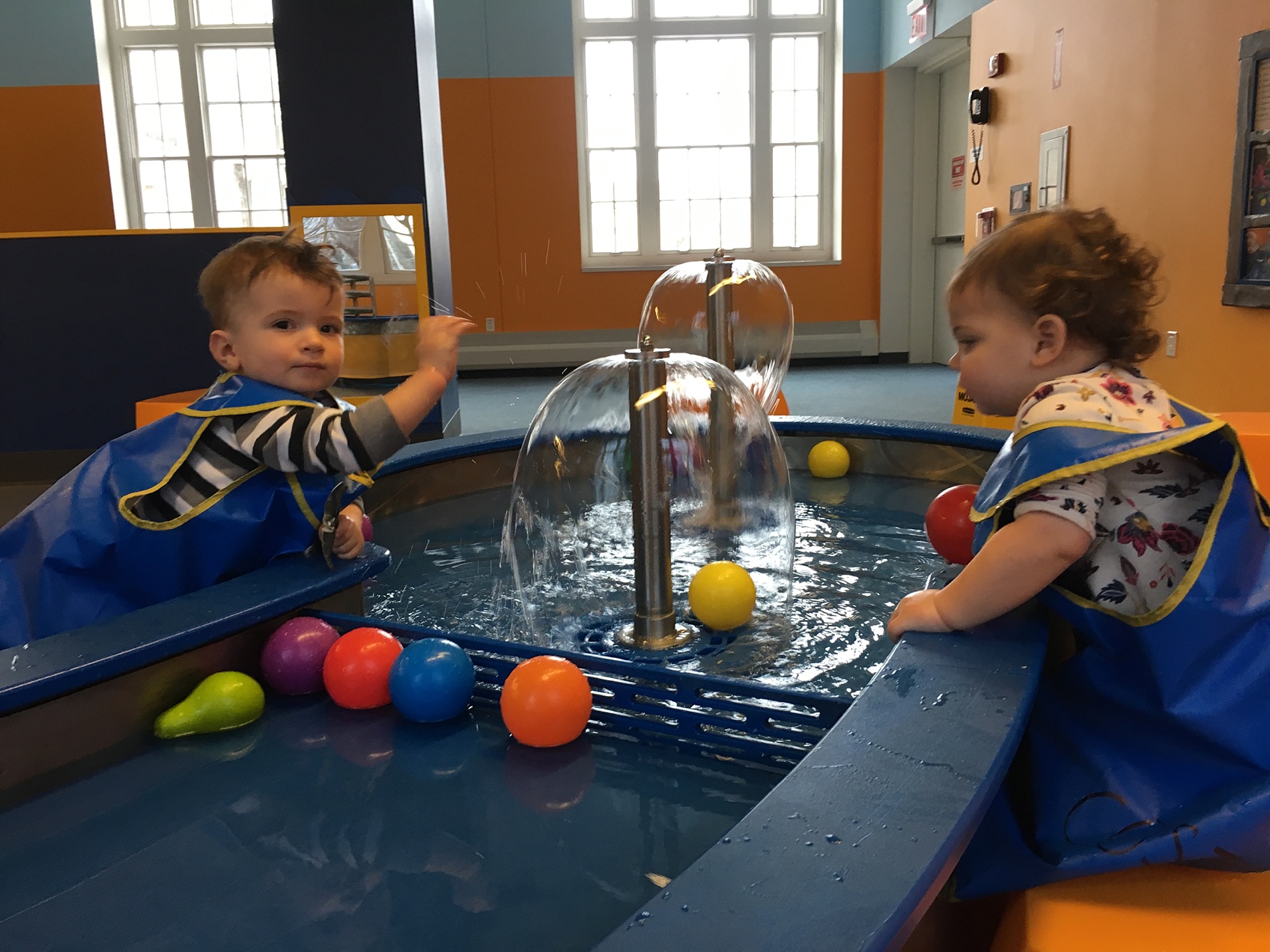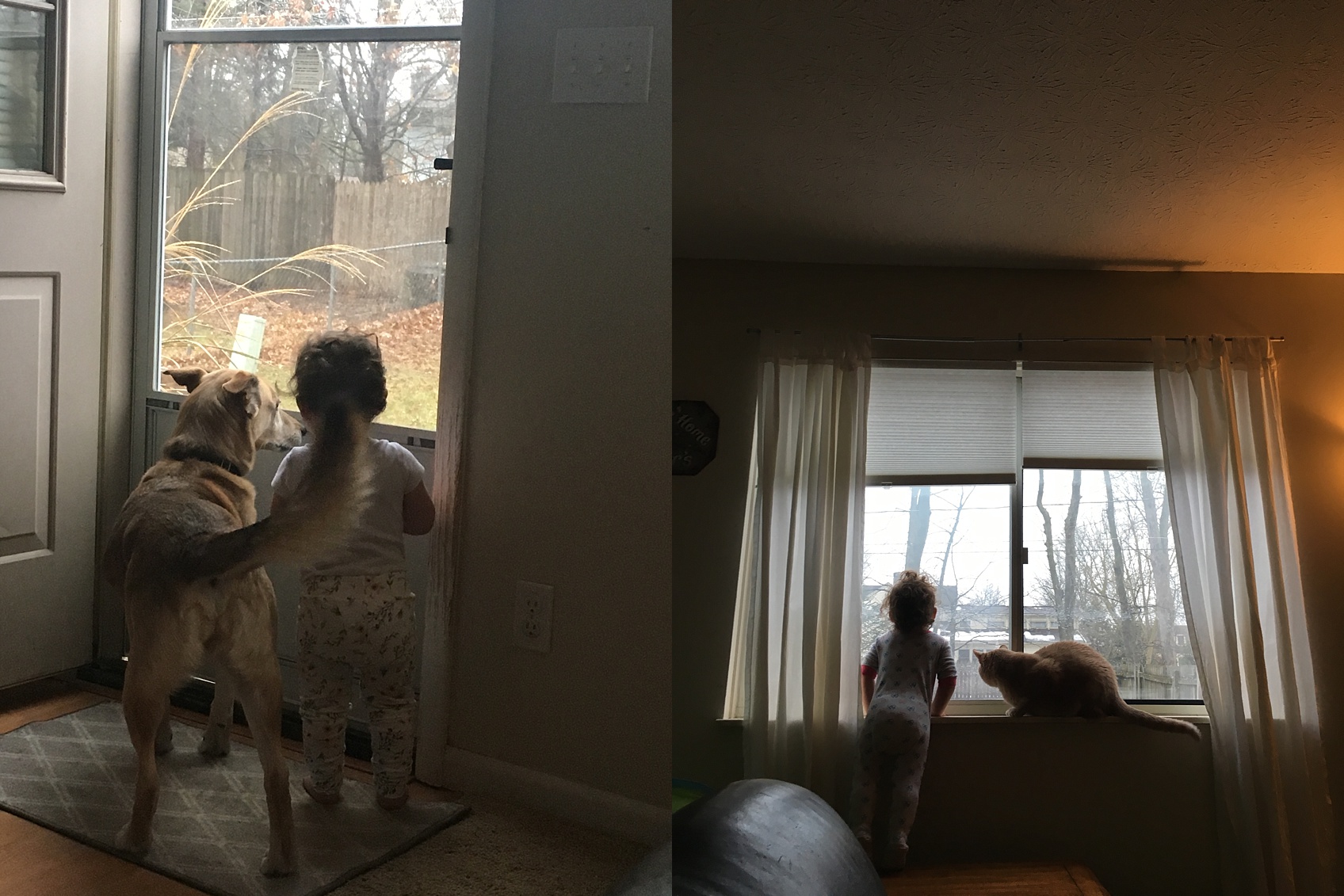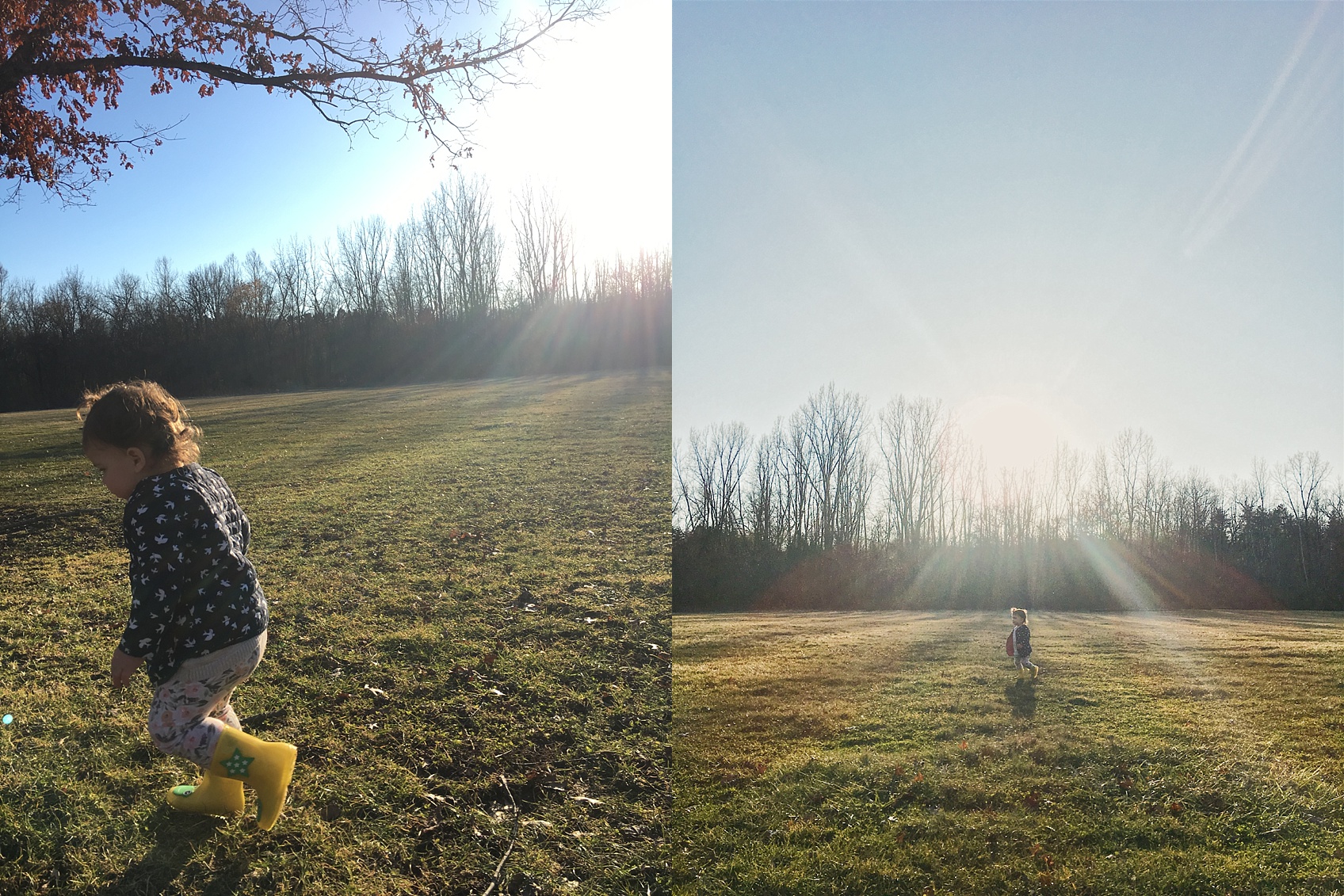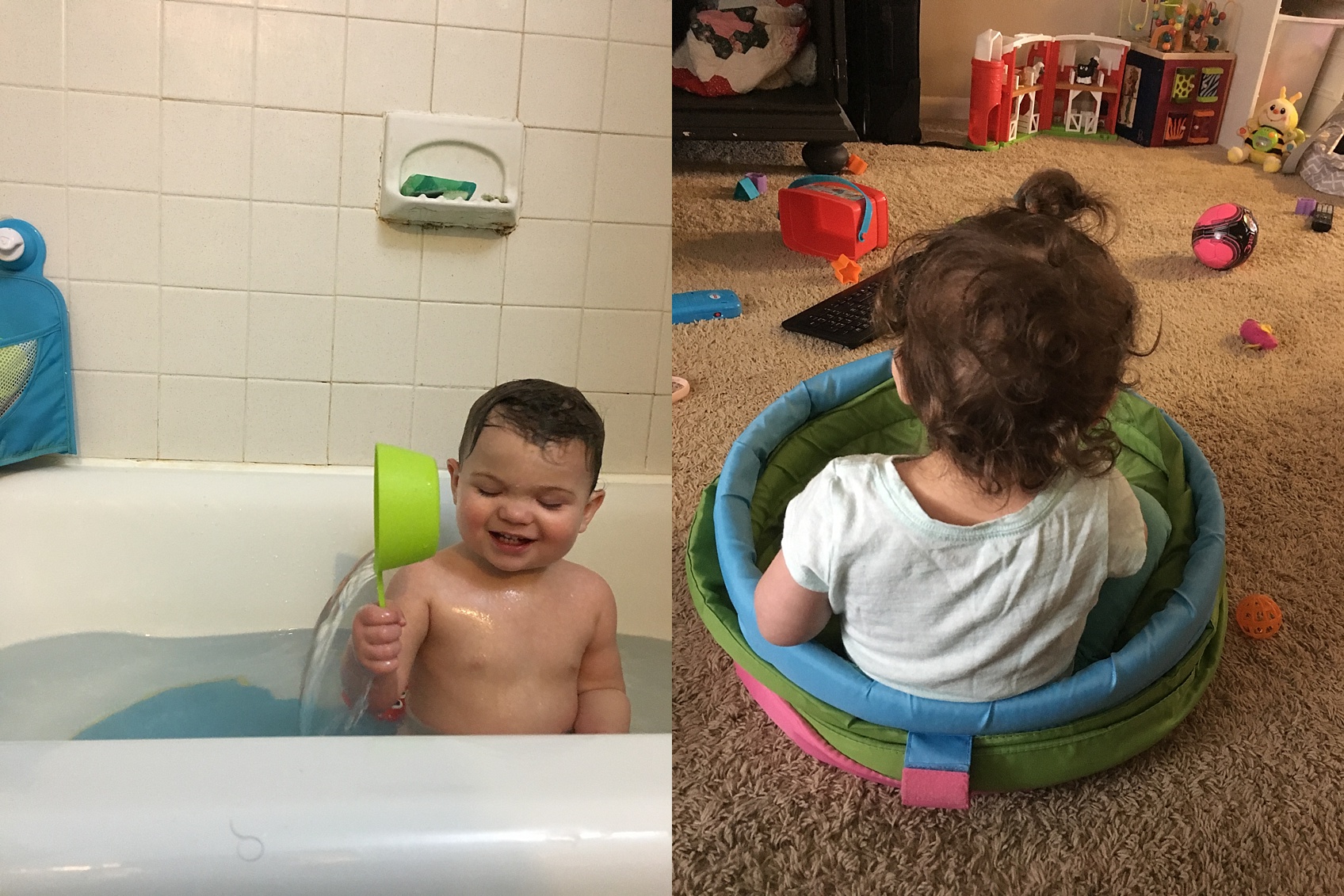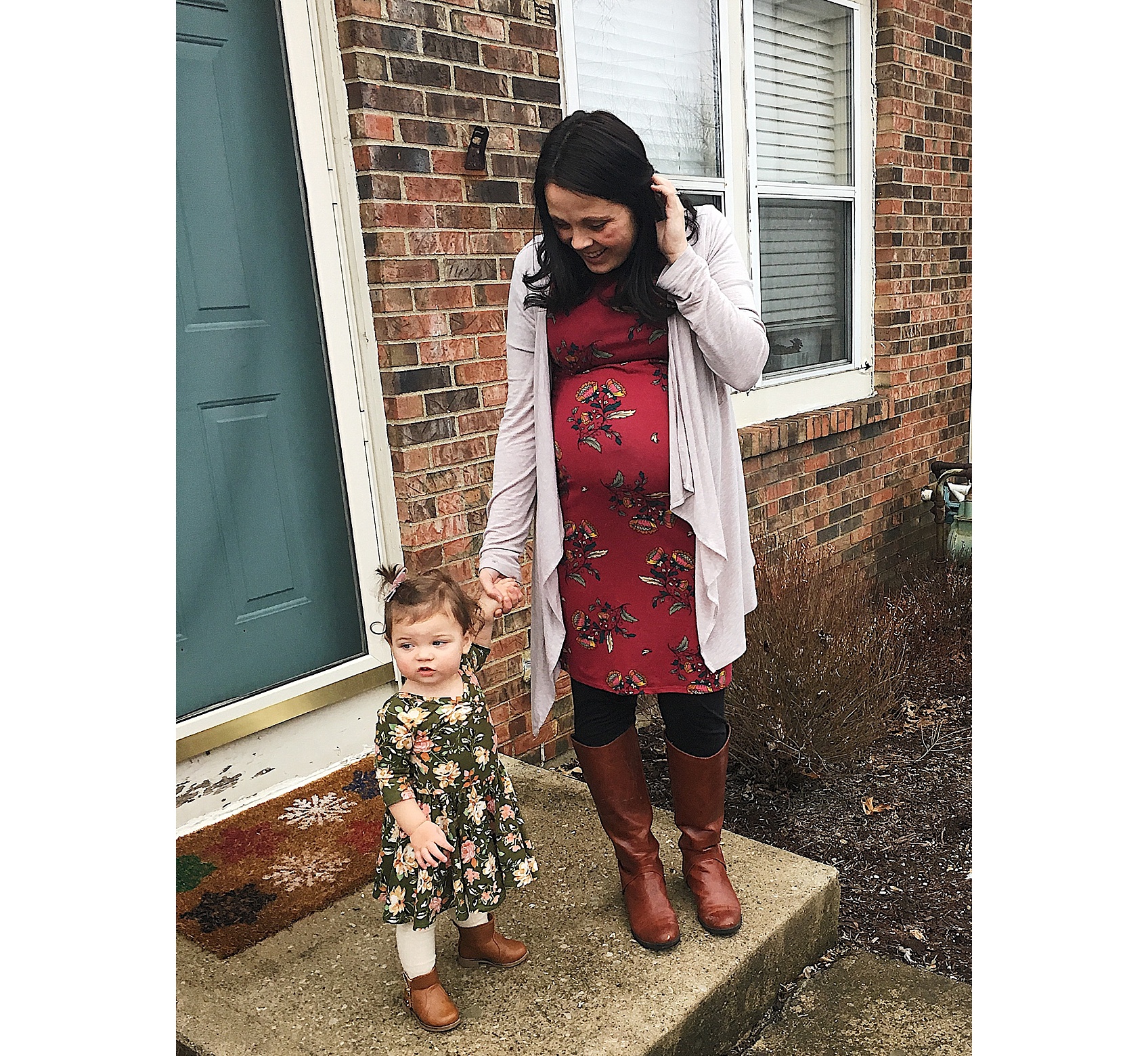 This last photo might be dark and blurry, but it's definitely one of my favorites of the month. It was so fun and amazing to watch Eloise actually PLAY with her cousins. She adores Tristan and Evelyn and she basically just followed them around and tried to do whatever they did. It made me so so happy.