If you have been following me since the beginning you probably know we go to the tree farm with our families every year. This year was no different! We had great weather and good spirits.
Matthew and I said when we had kids we were going to start getting a live tree. Last year, Eloise was so small and we were still in the "newborn" phase it was just too much to deal with. This year we realized we didn't have a good vehicle to transfer one, and all the things we would have to get/do to have a live tree, we decided to pass again. lol. We pulled out my 6 year old little fake tree and realized a few chunks of lights were out. I figured I would just angle the tree away and deal with it for one more year. A couple days later a whole other section was off. It was such a cheap little tree we decided to pitch it. We were then faced with the dilemma of getting a real tree vs. fake tree again!! We went to Target around Black Friday and saw one on a big sale. We picked it up and that was that!
We still tag along with our family to get their trees because it's tradition and fun!! Eloise absolutely loved it this year! All the people, kids, and dogs!! She had a blast! She even sat on Santa's lap with no problem! (Though she looked a little stunned) She looked so cute 100. I totally love her little boots, even though we cant really zip them up the whole way anymore. lol.
We love going every year! Maybe next year we will finally get that real tree in our own home. Maybe….
Pom hat from Little Sun Hat
Riding the Trolly to the trees!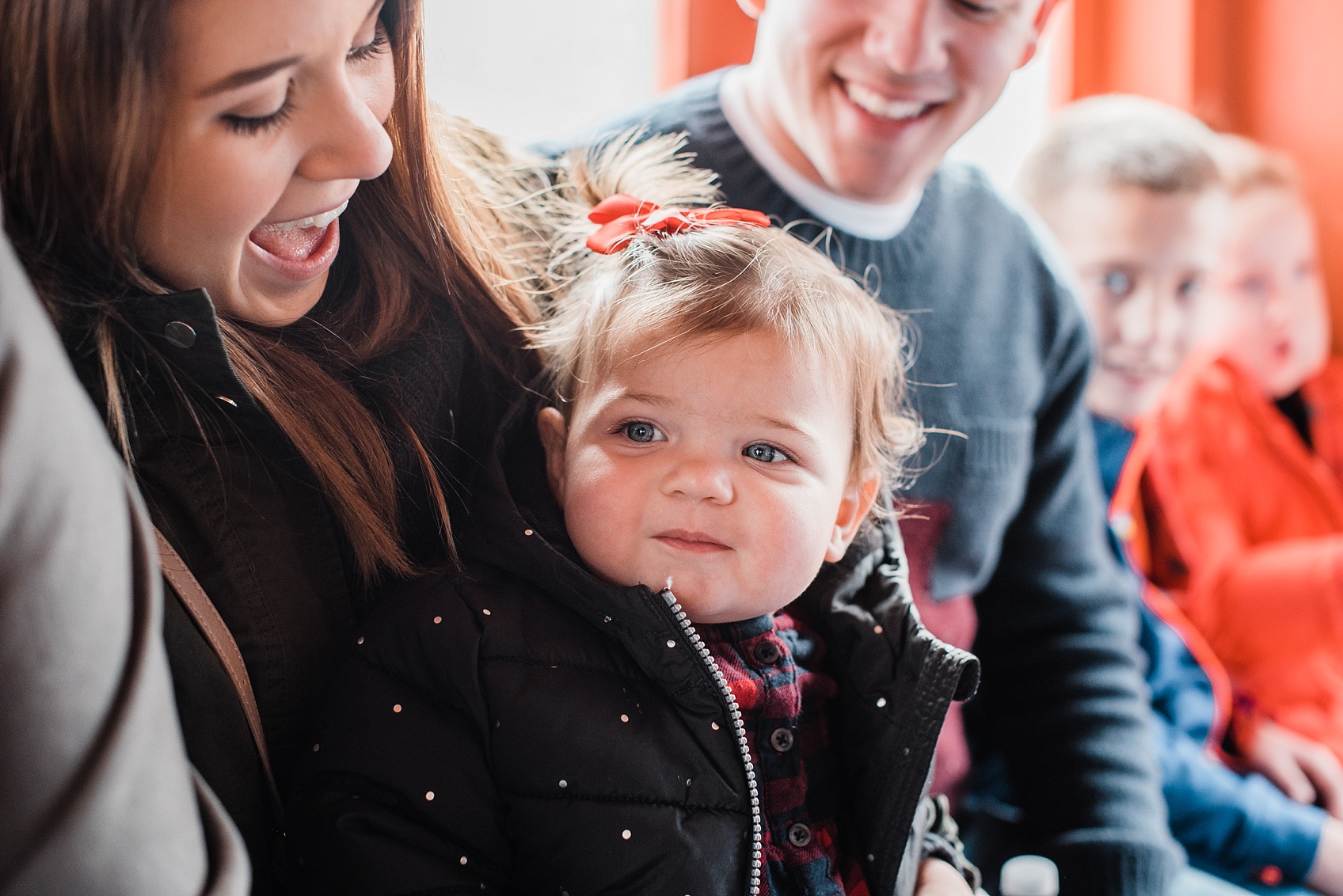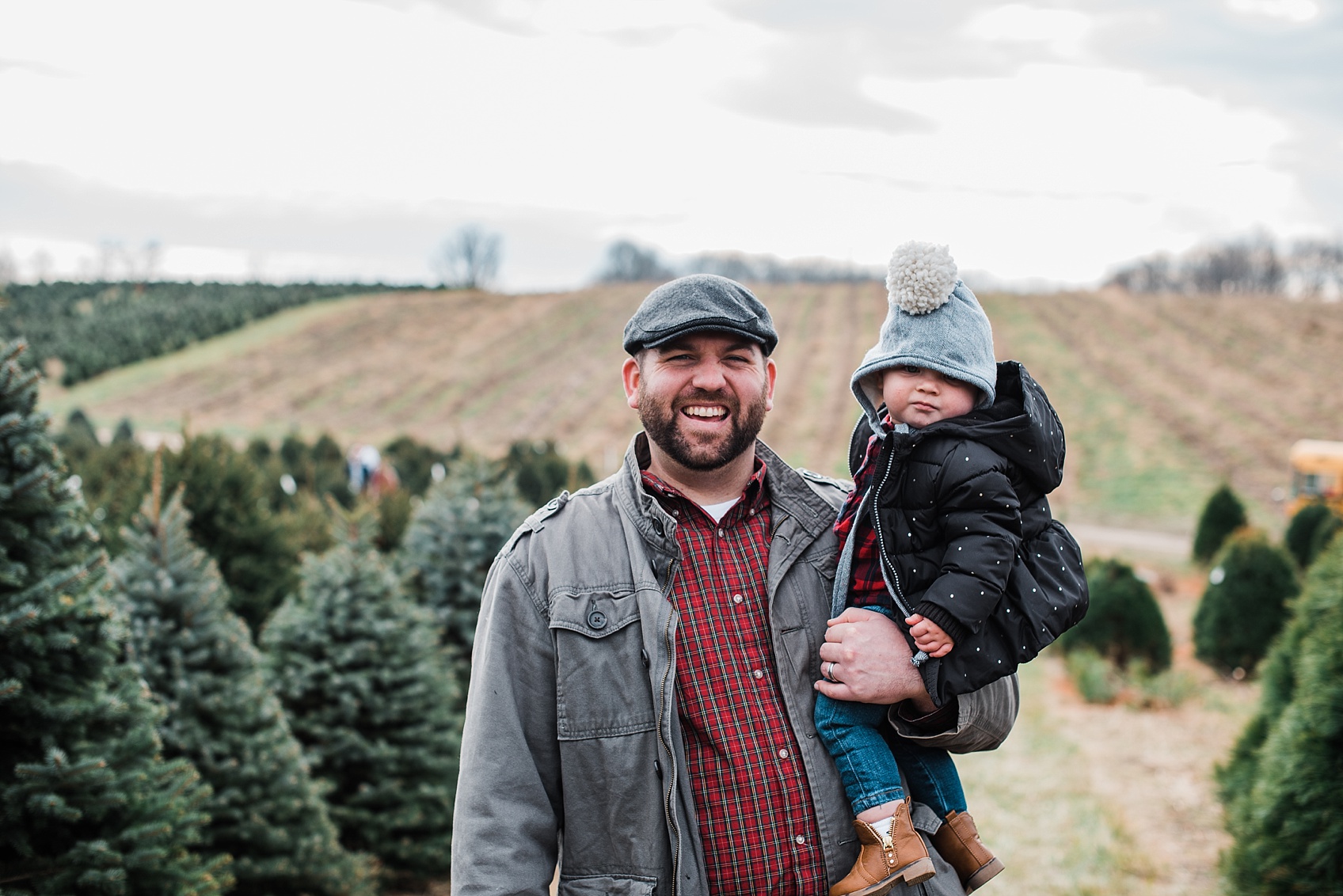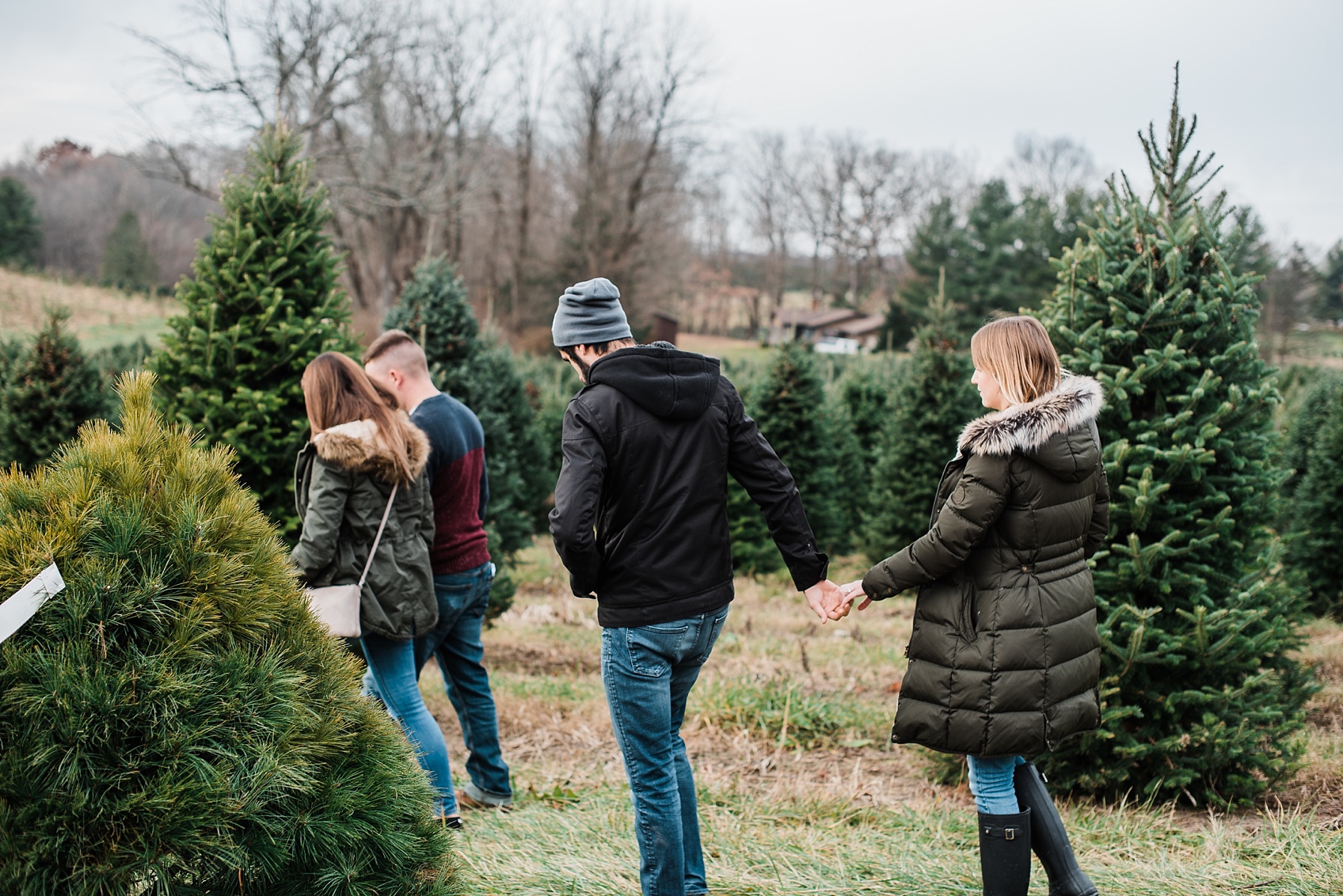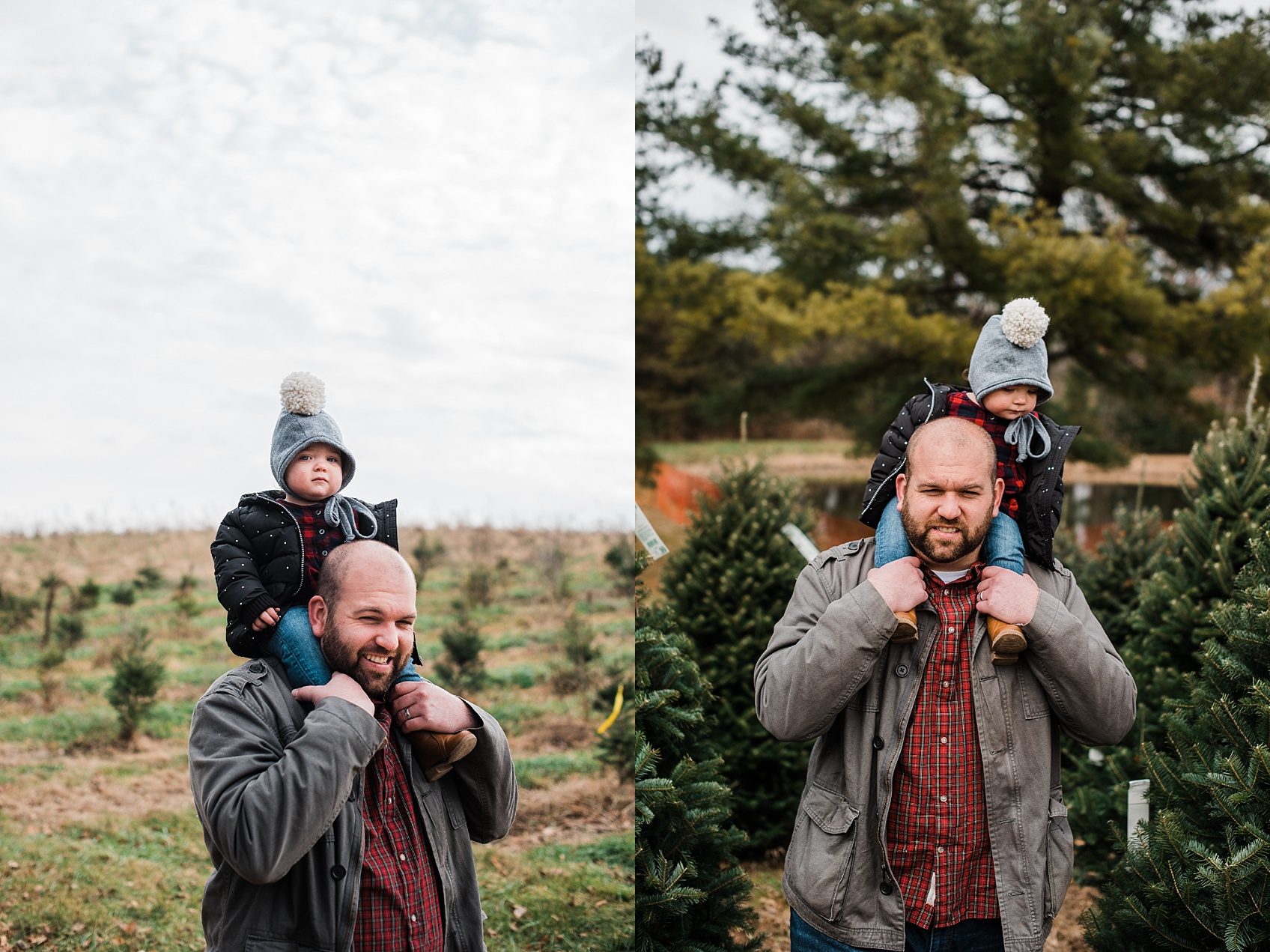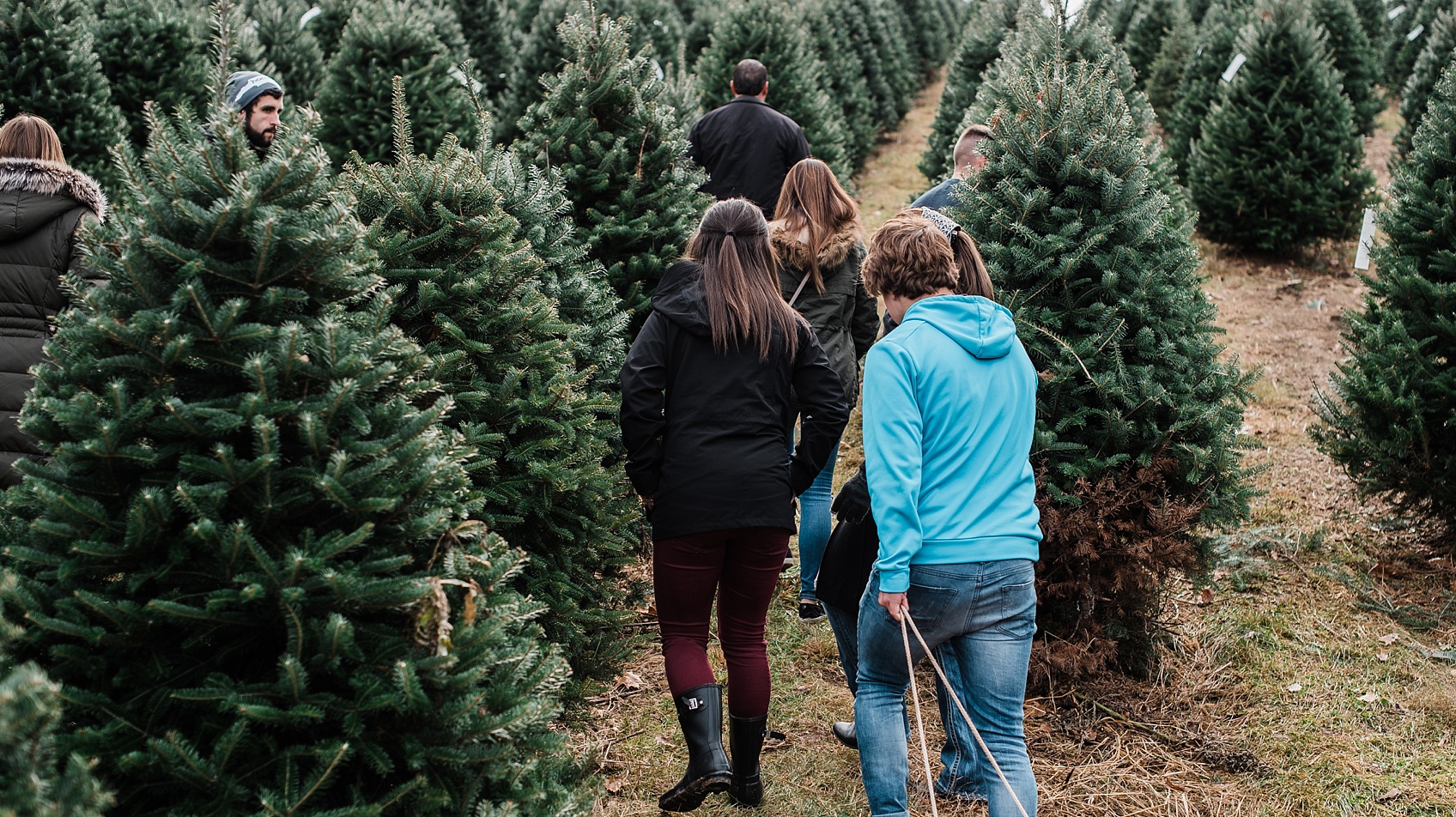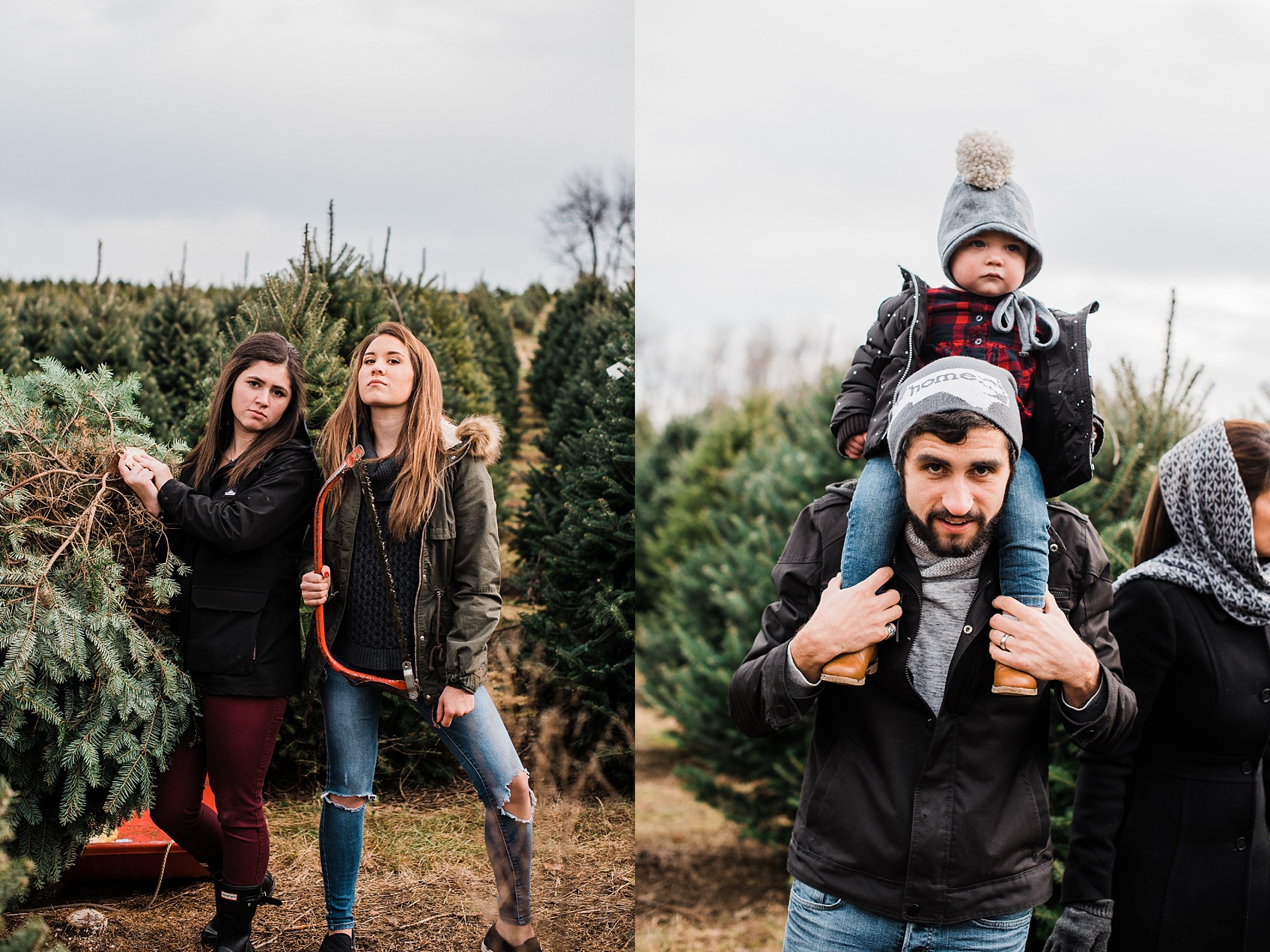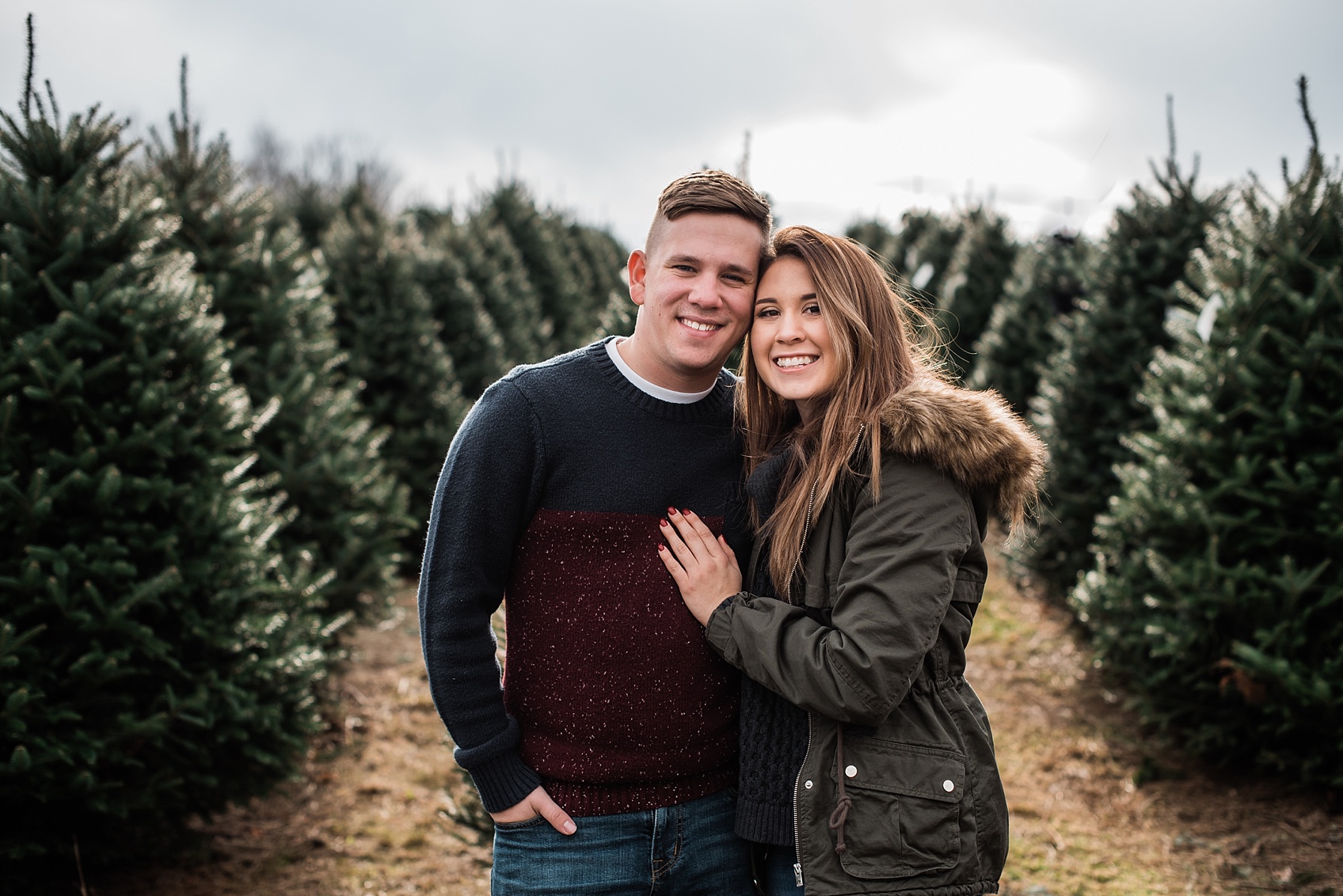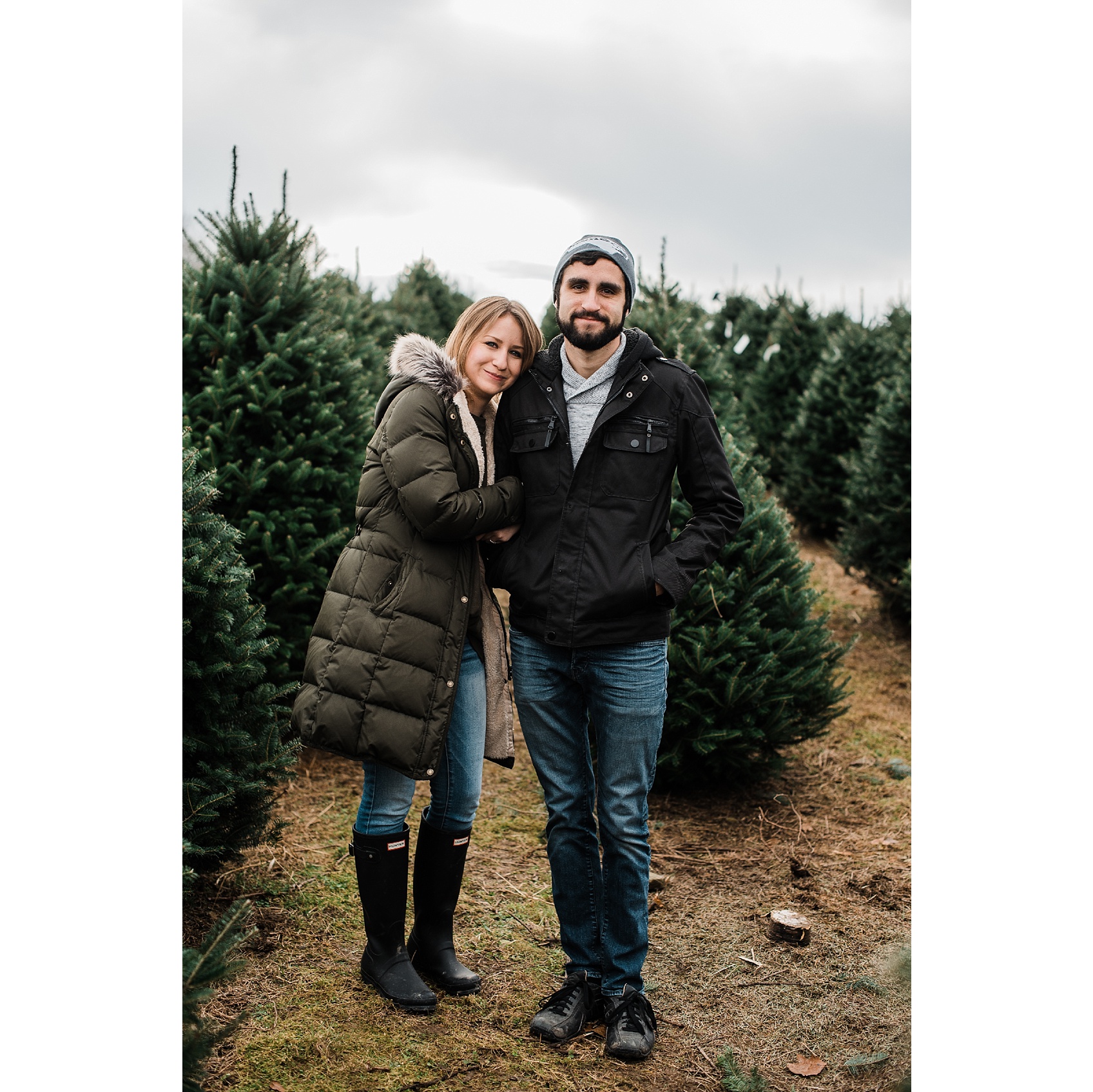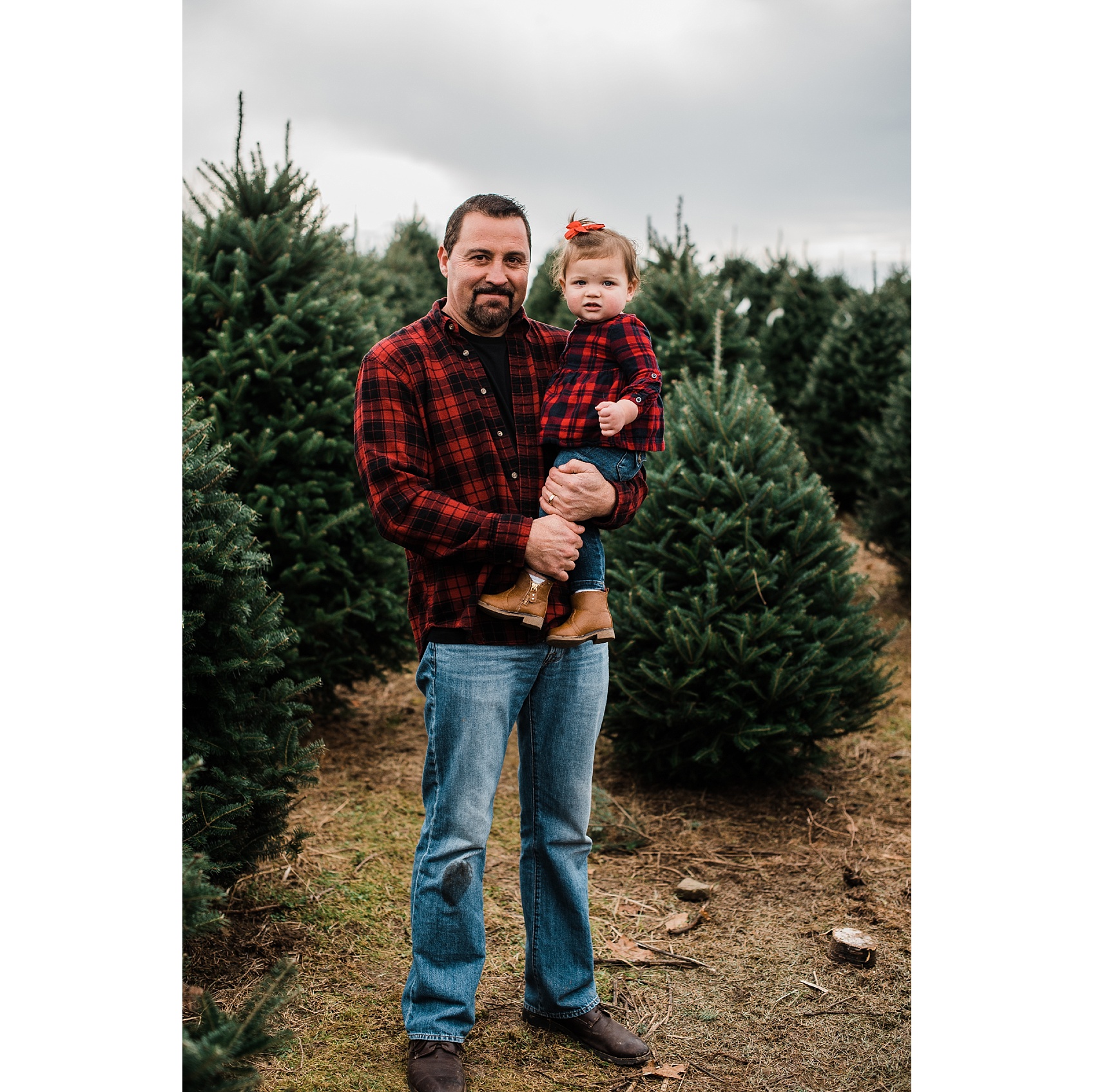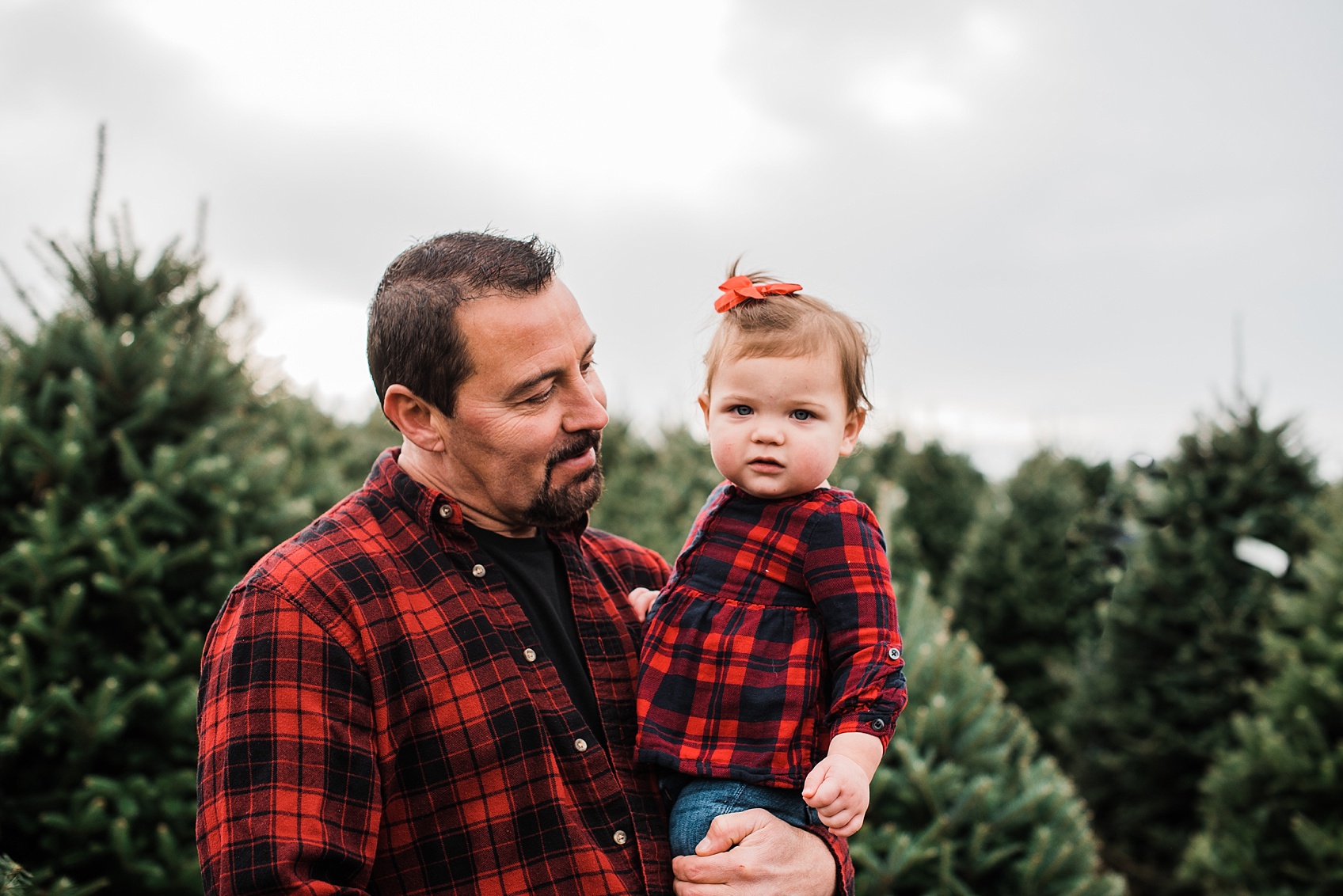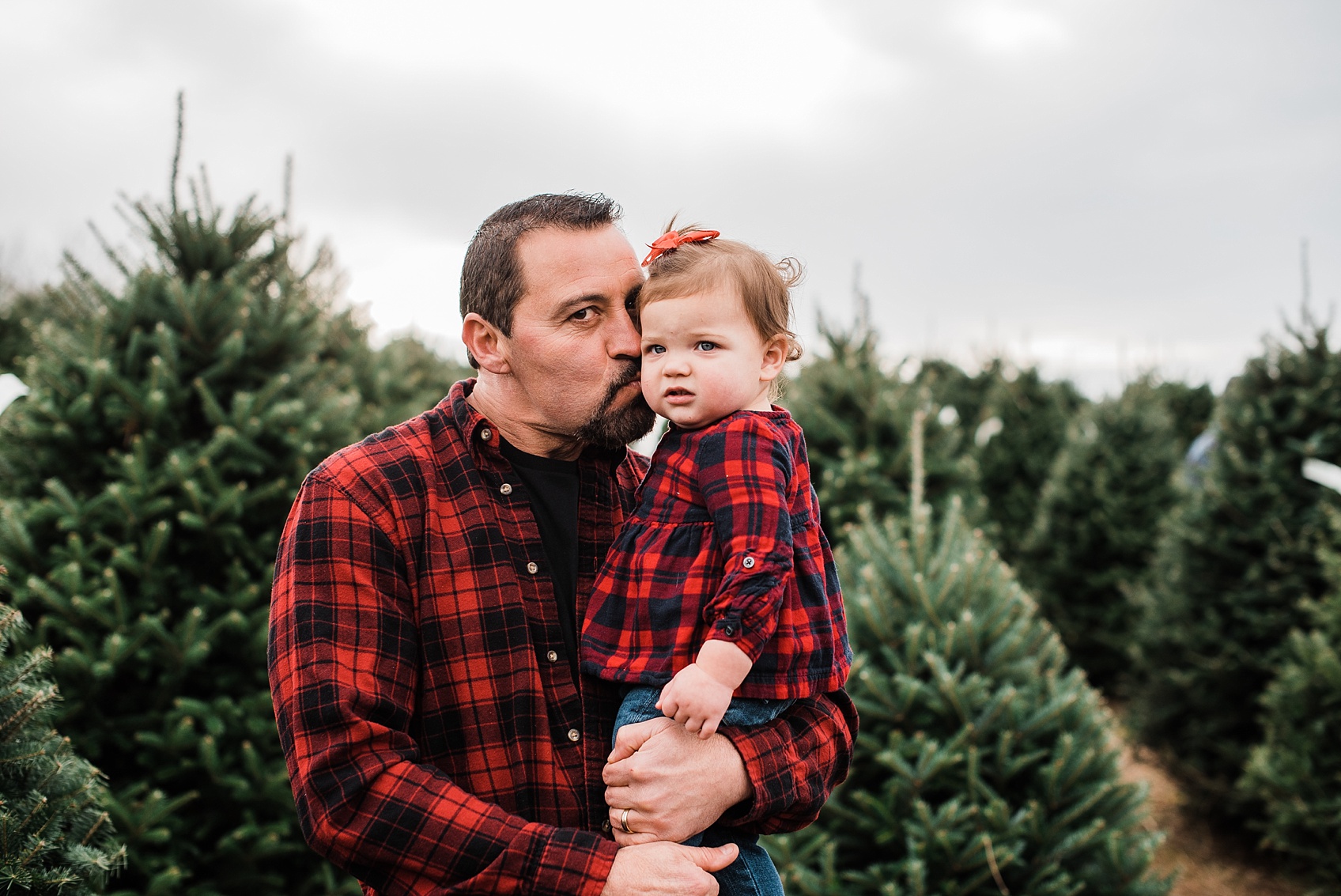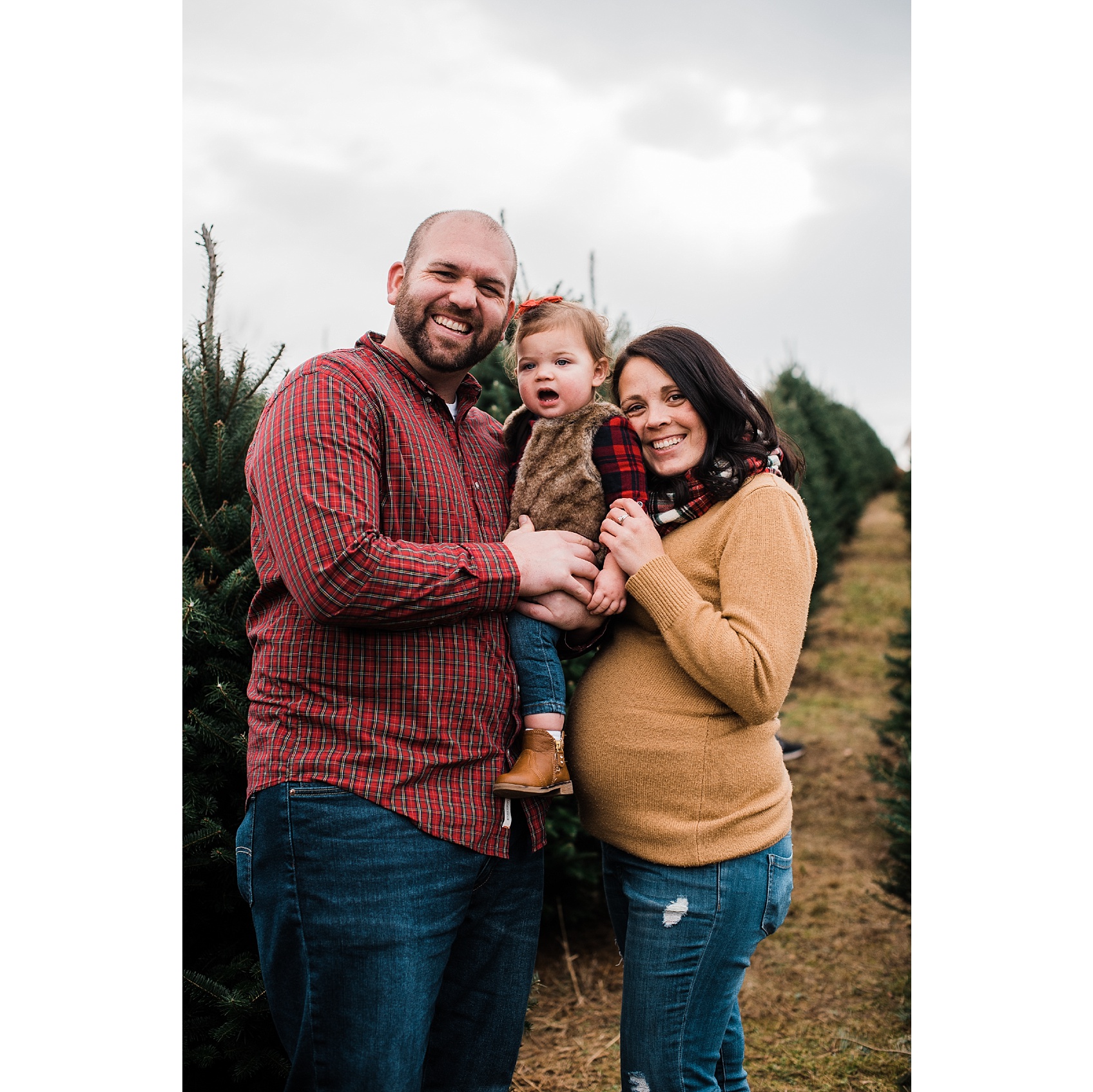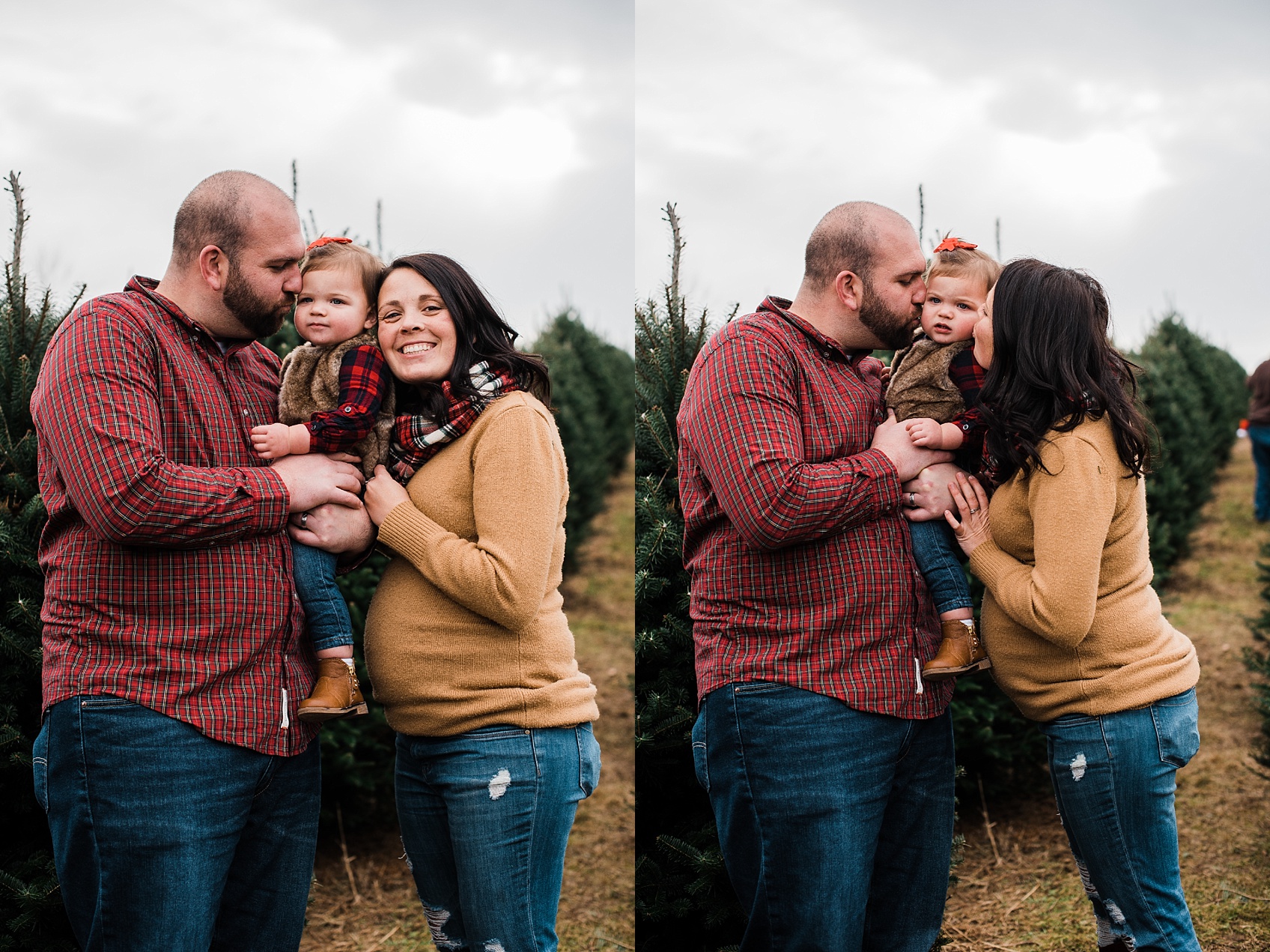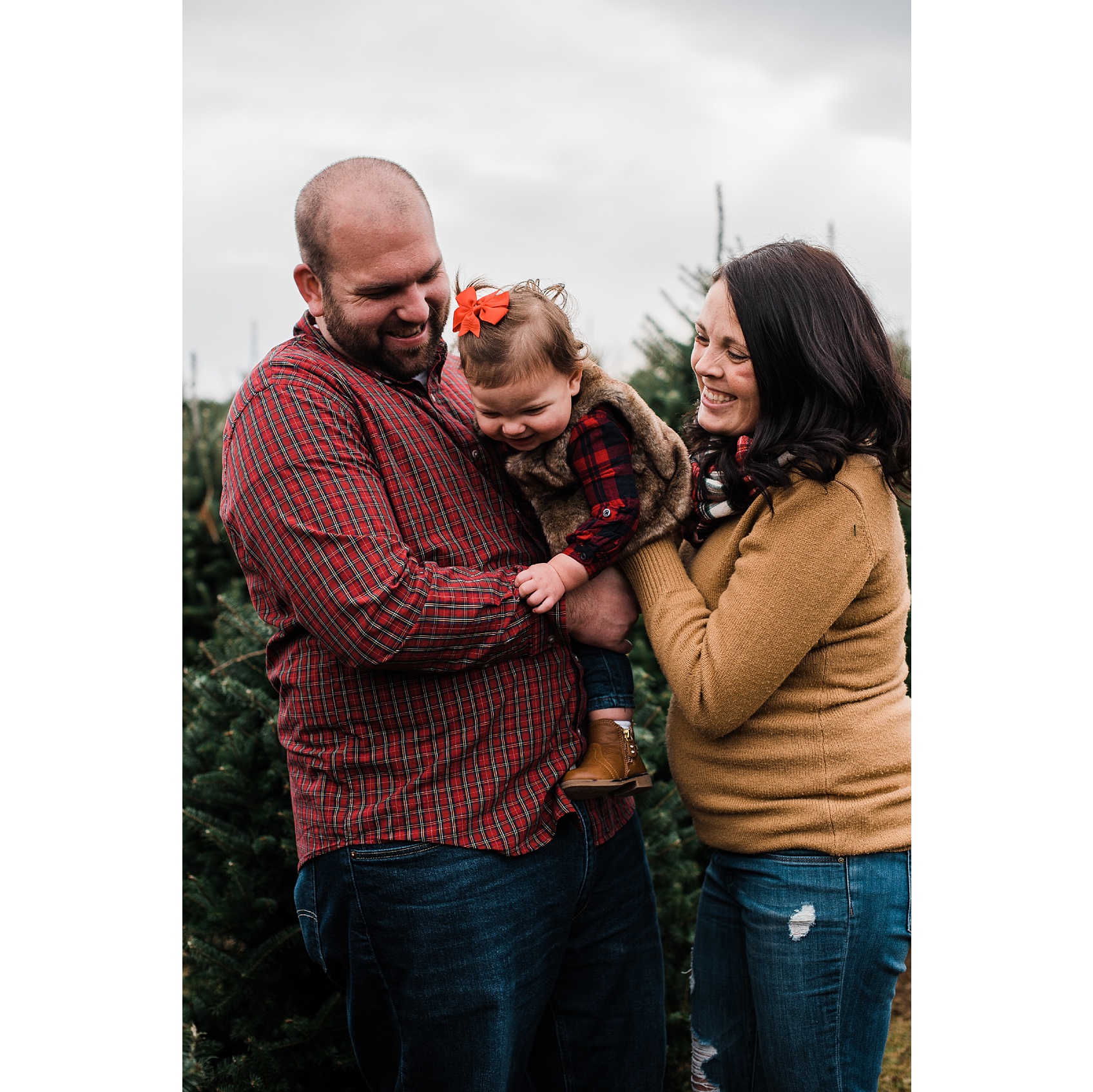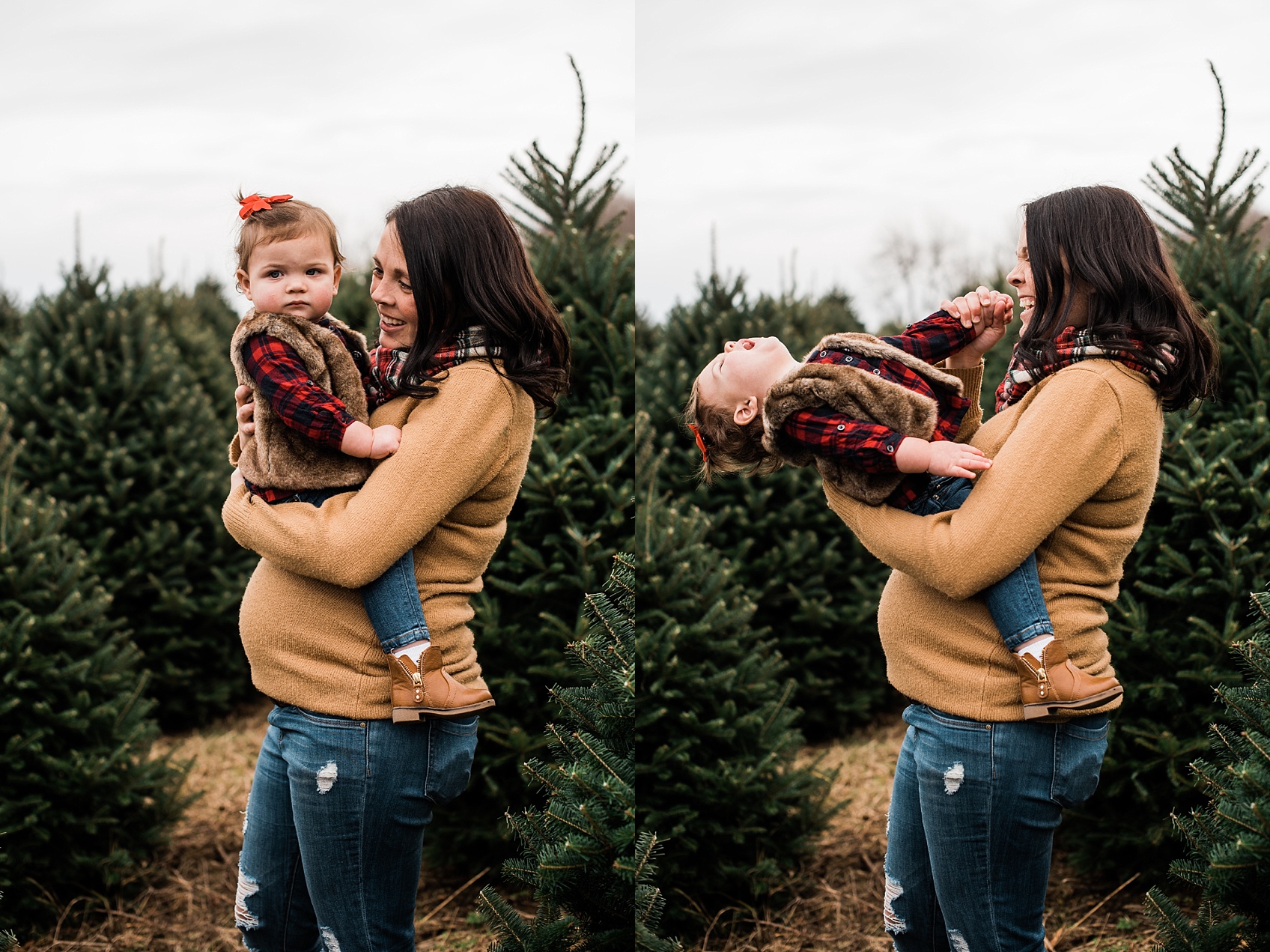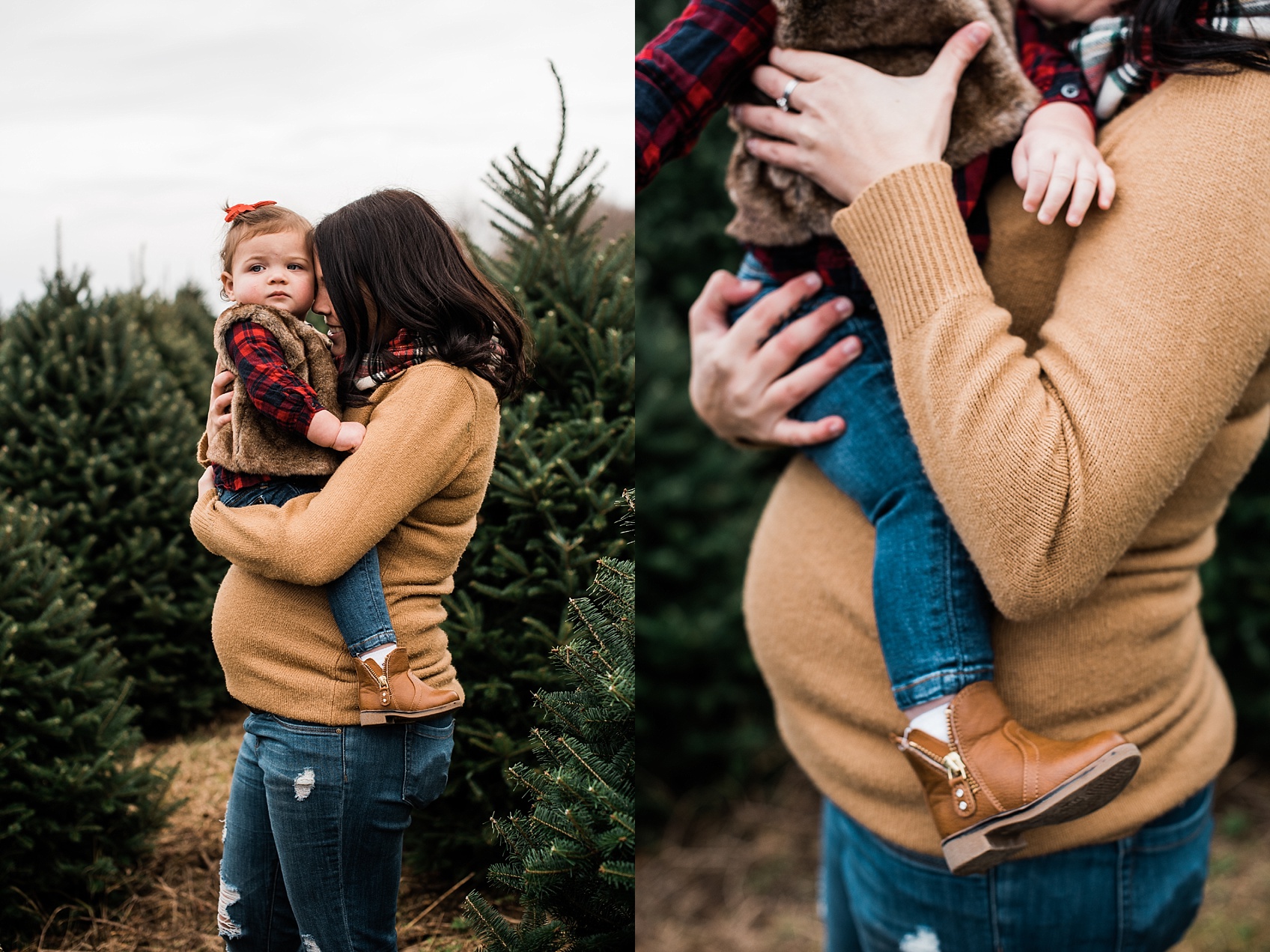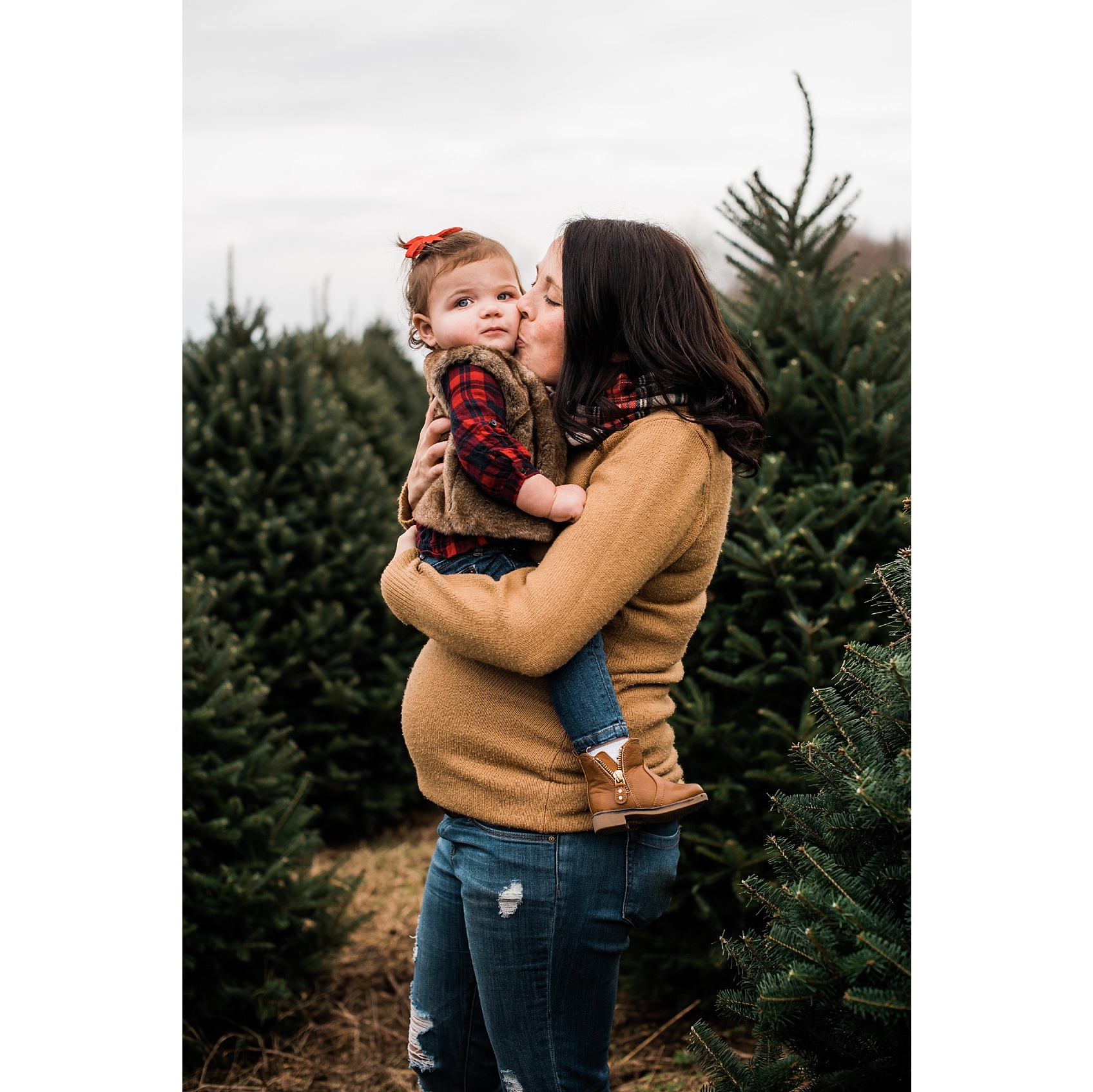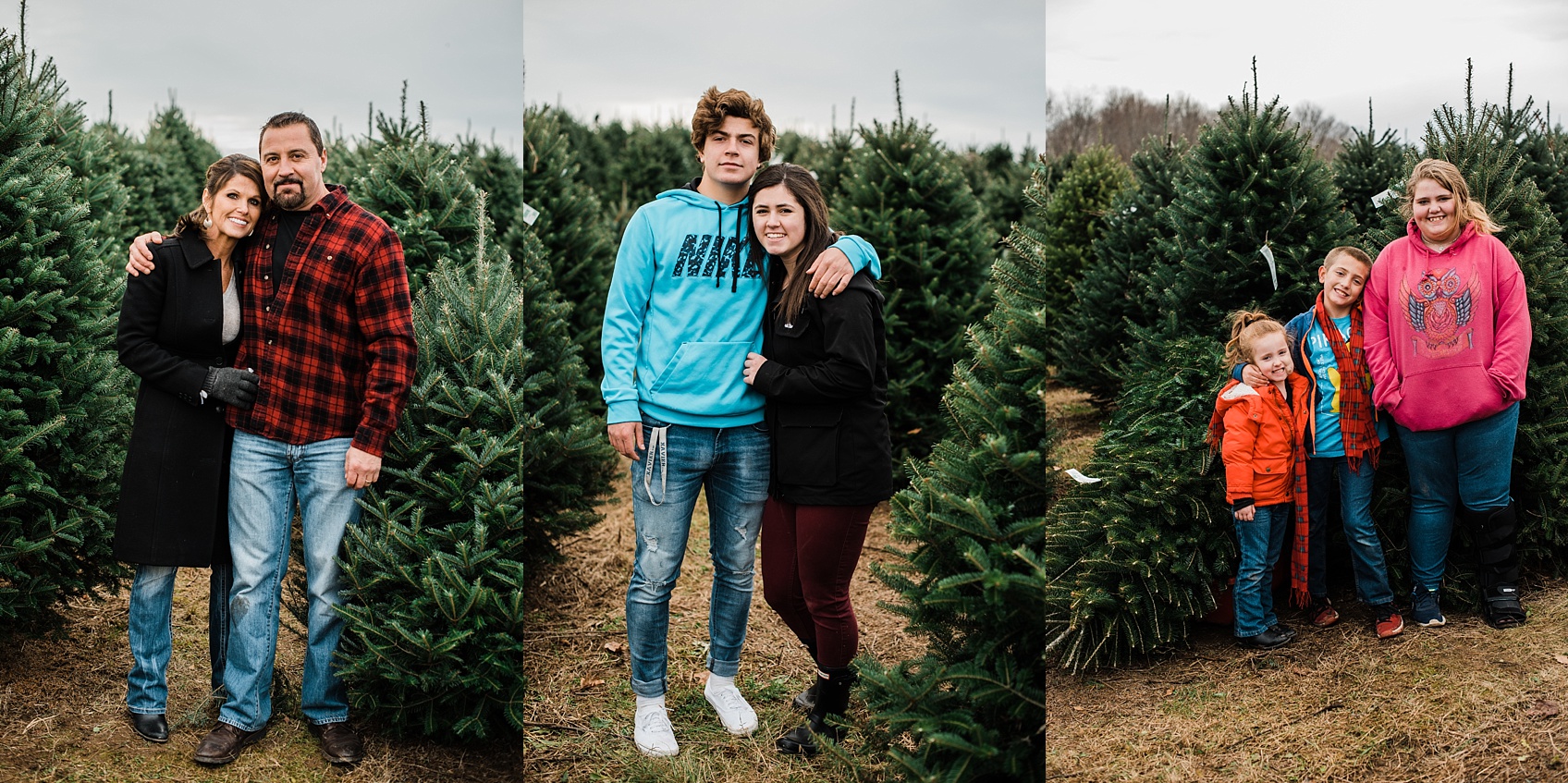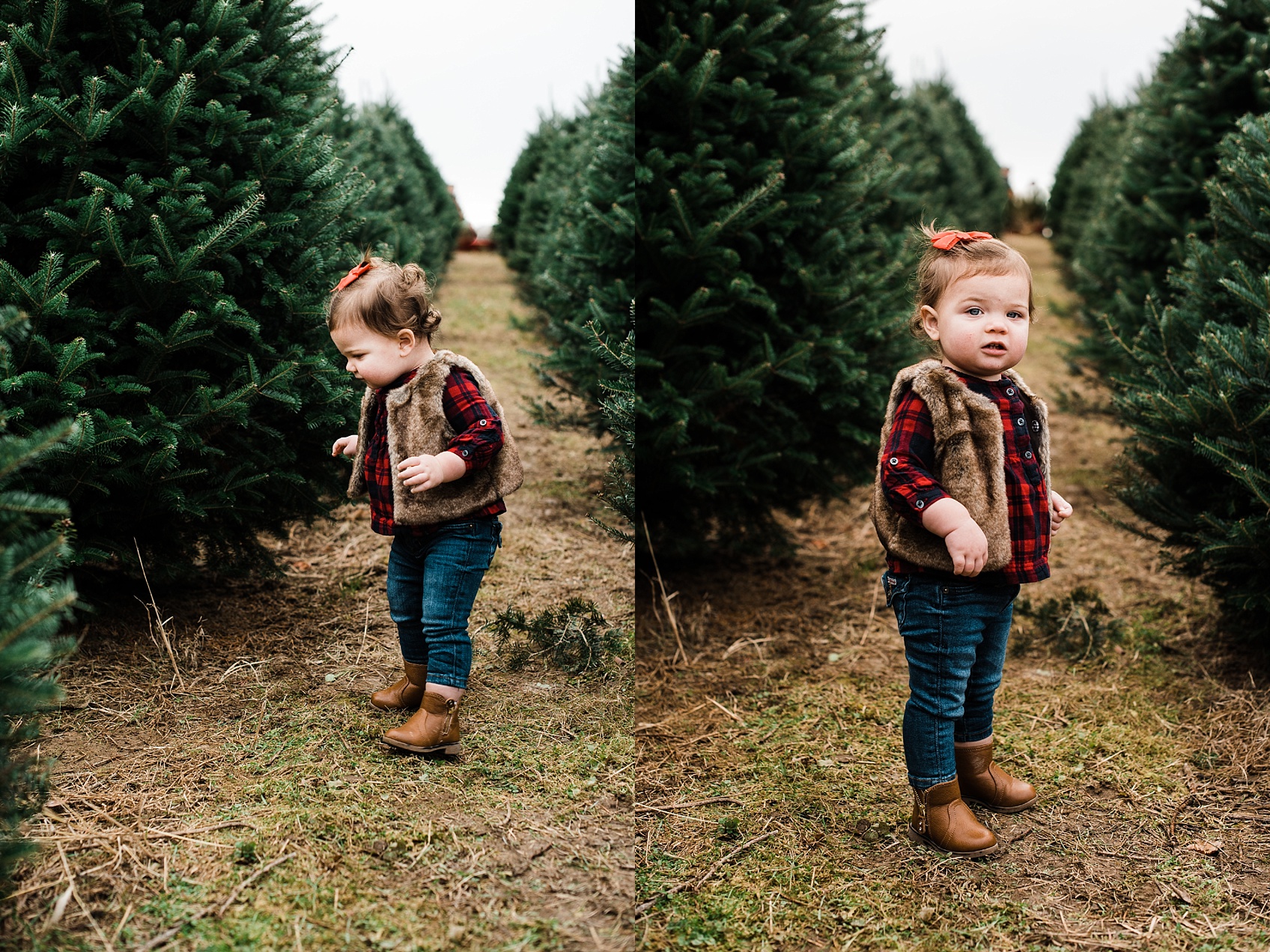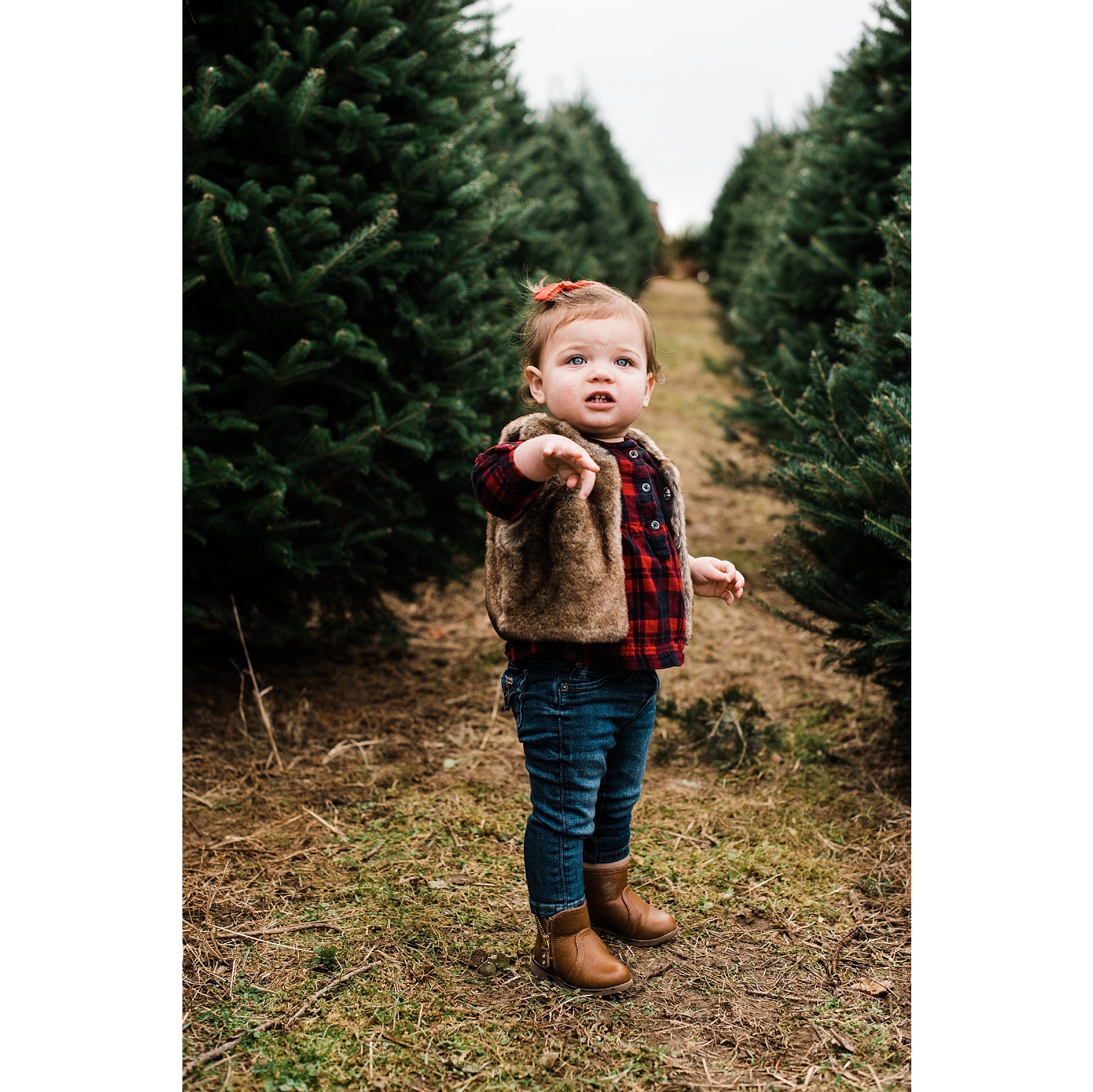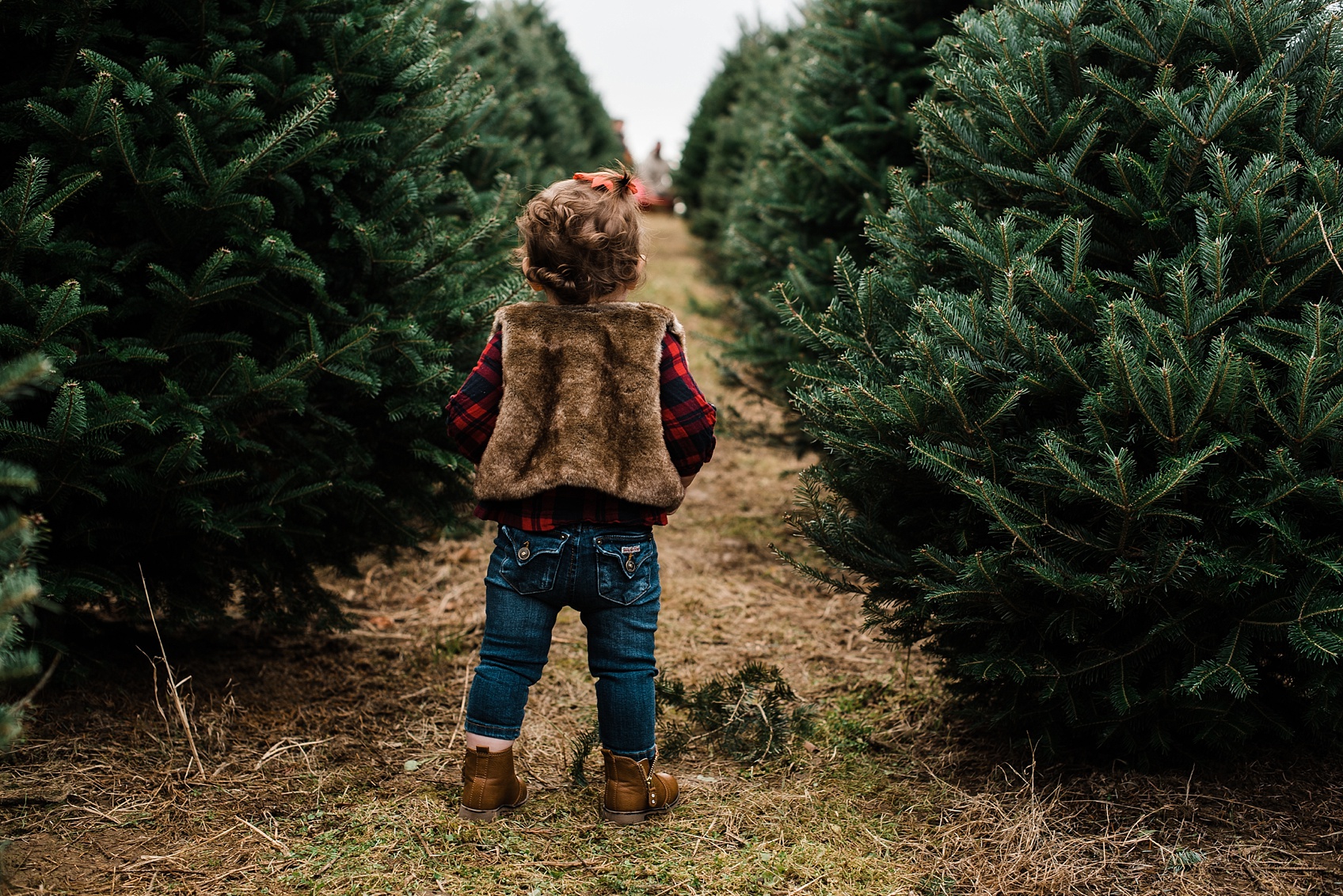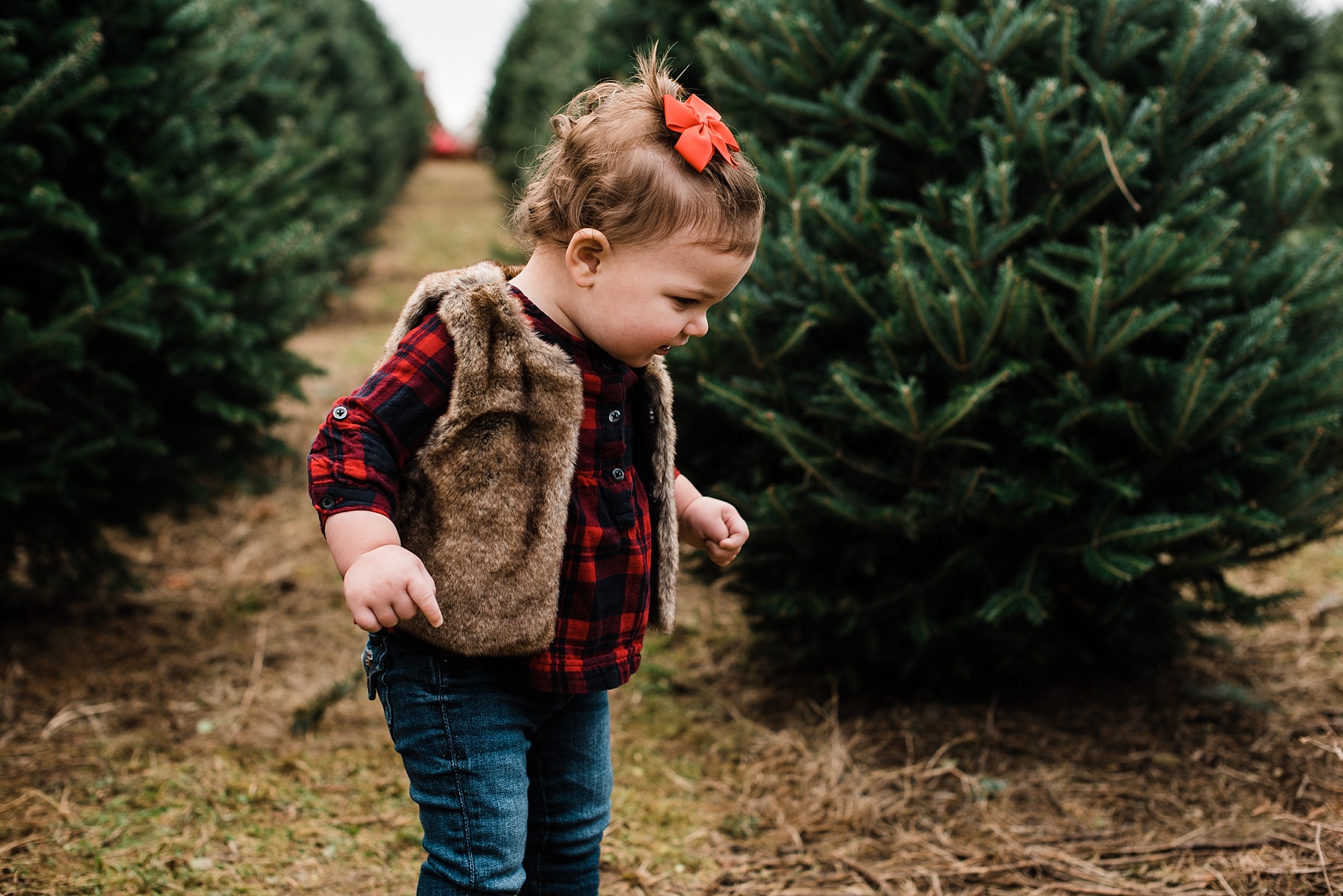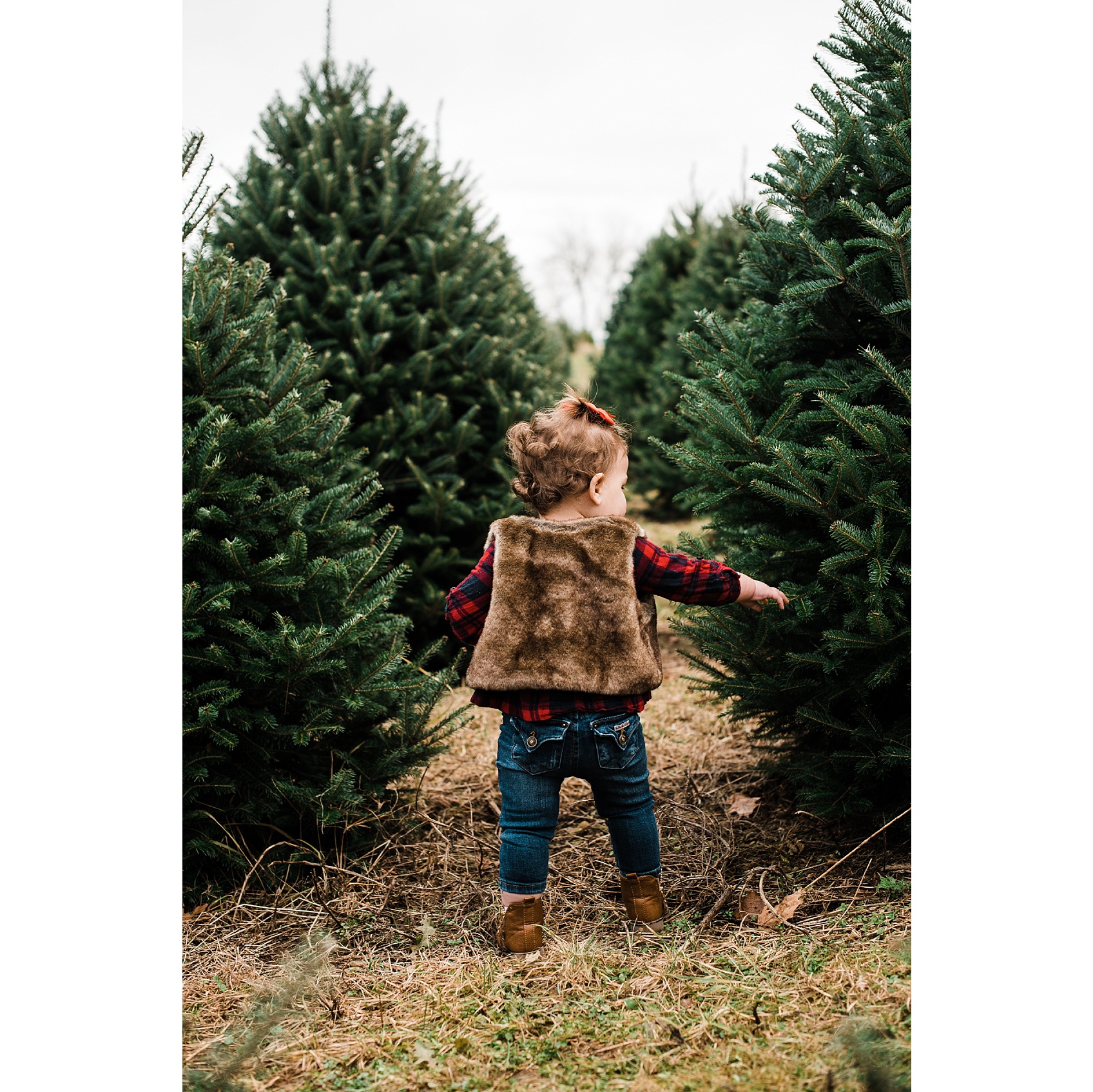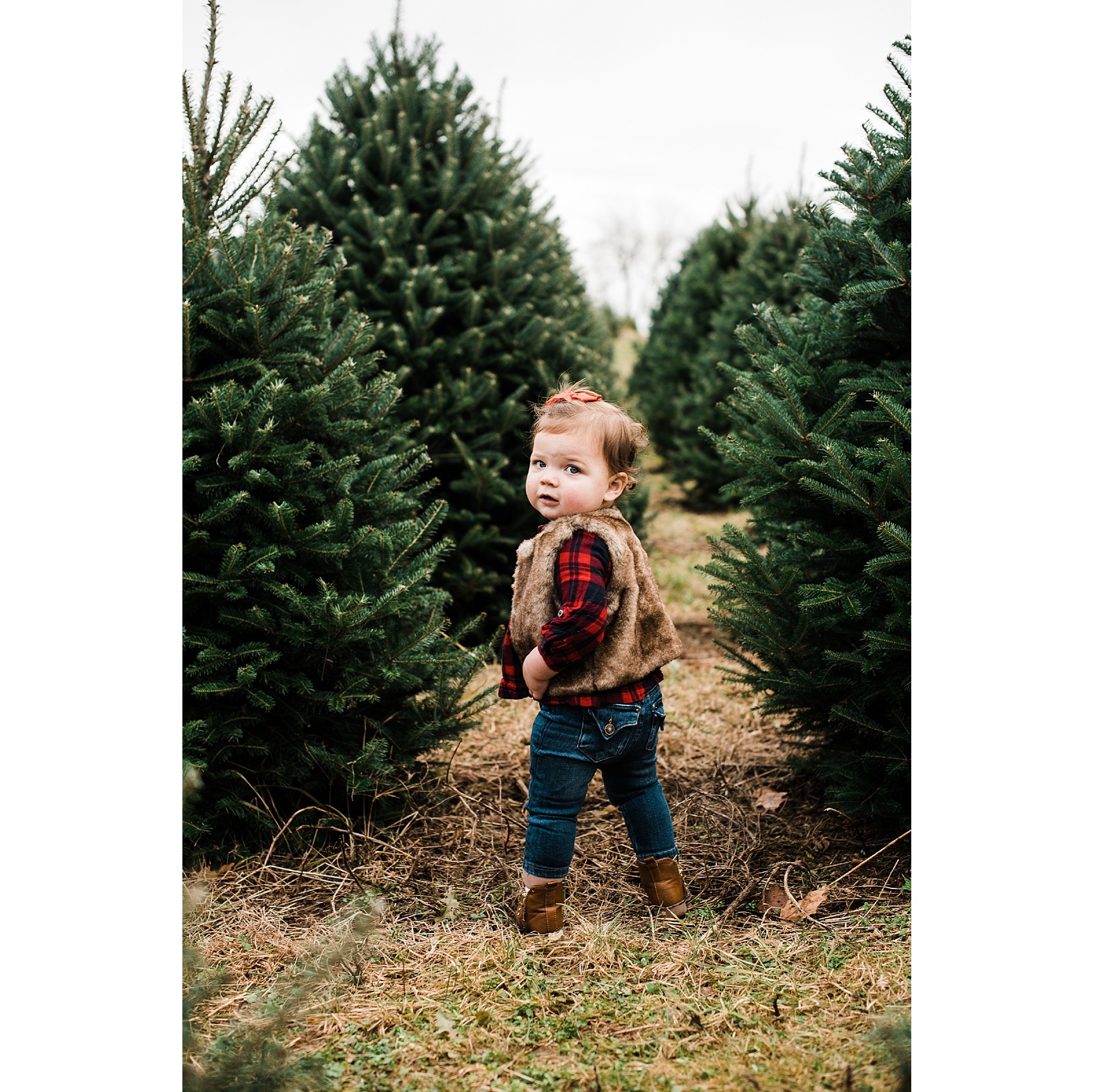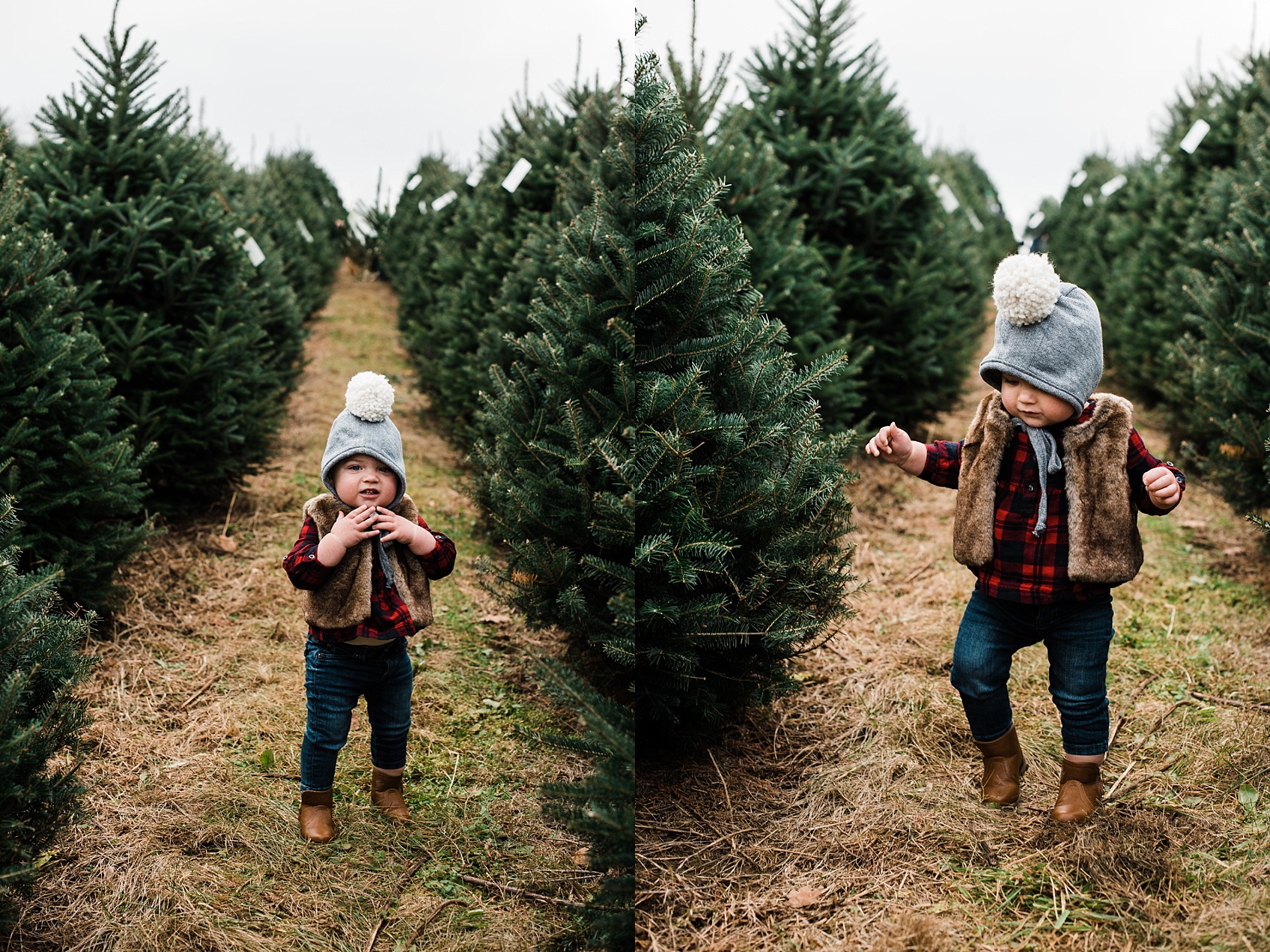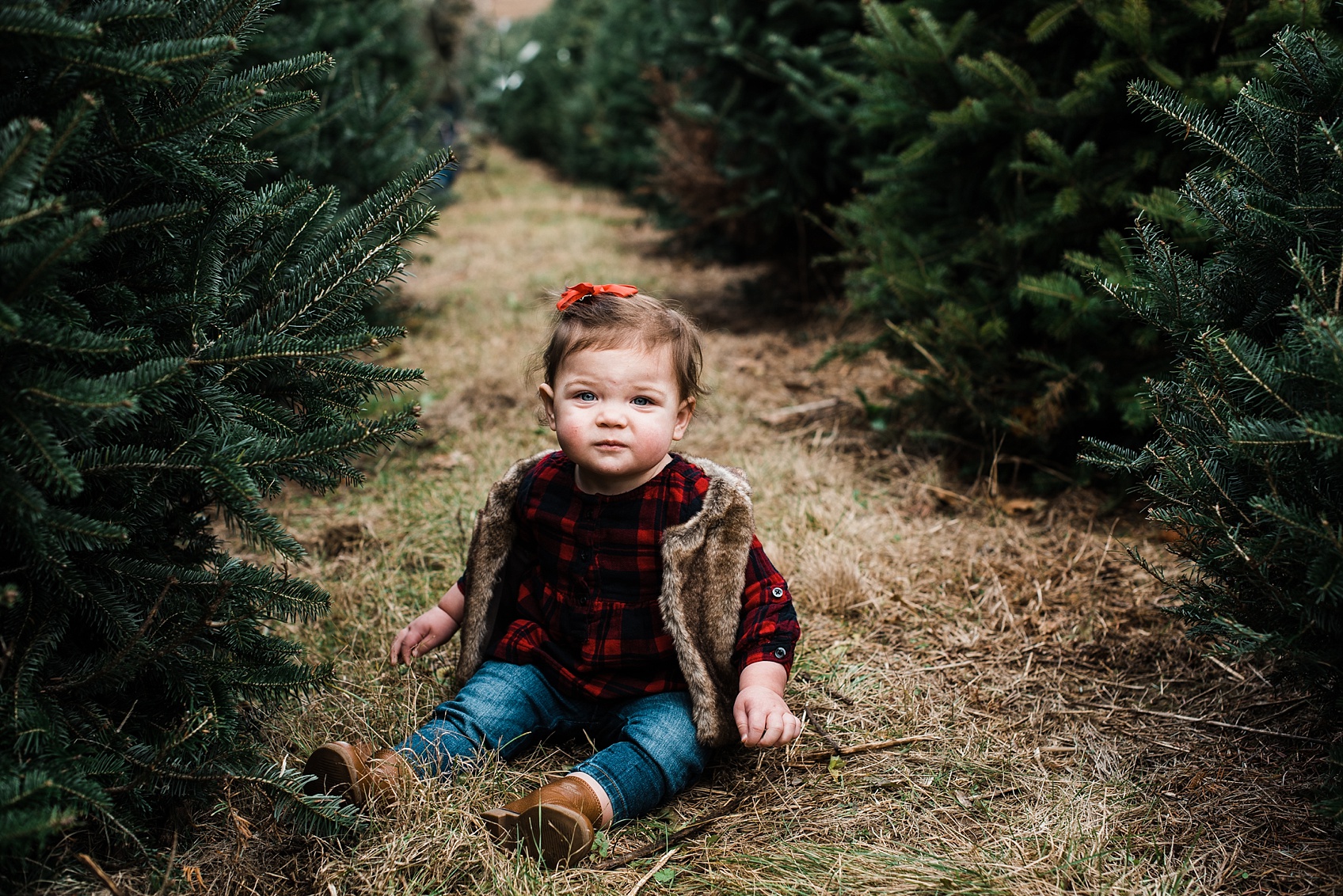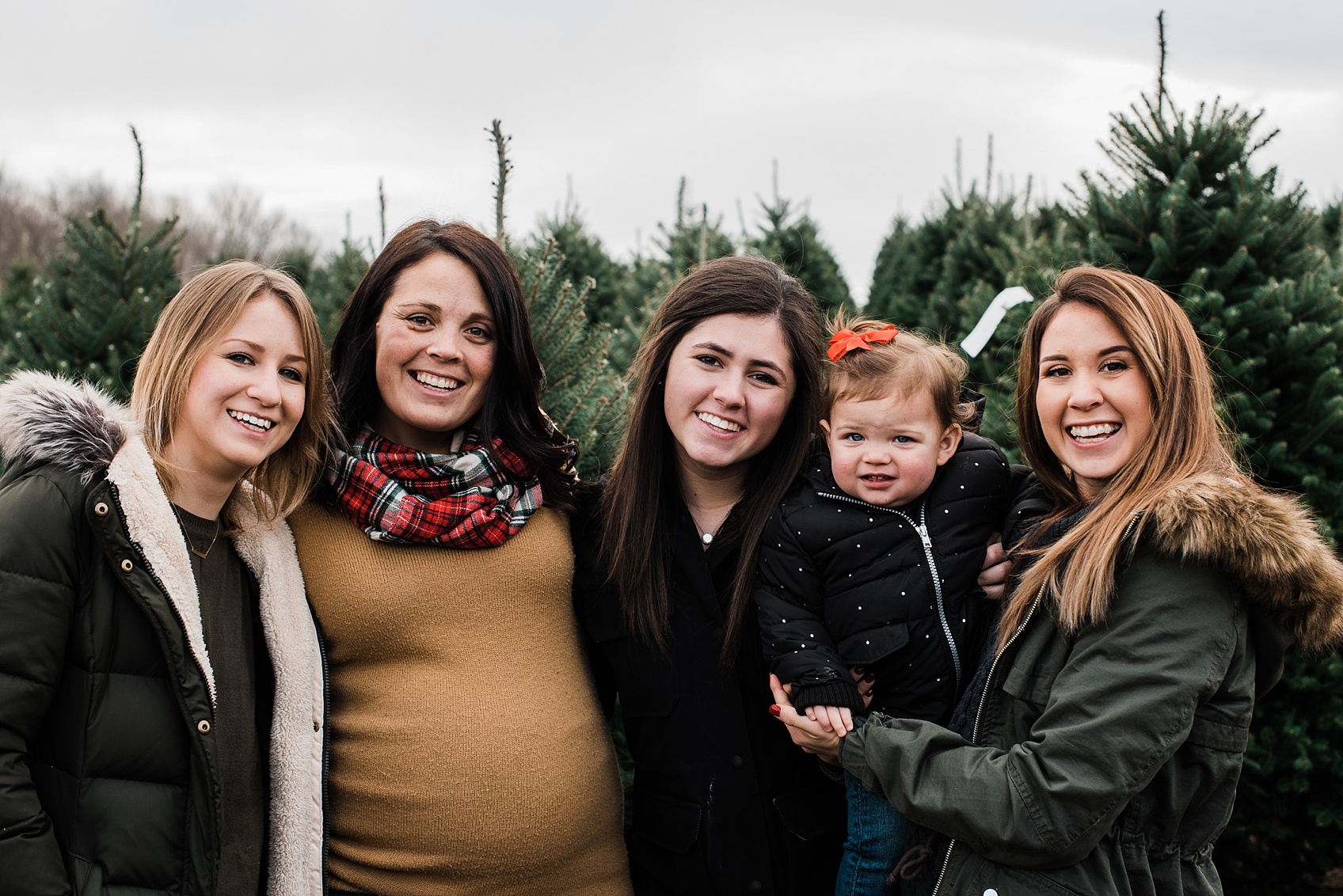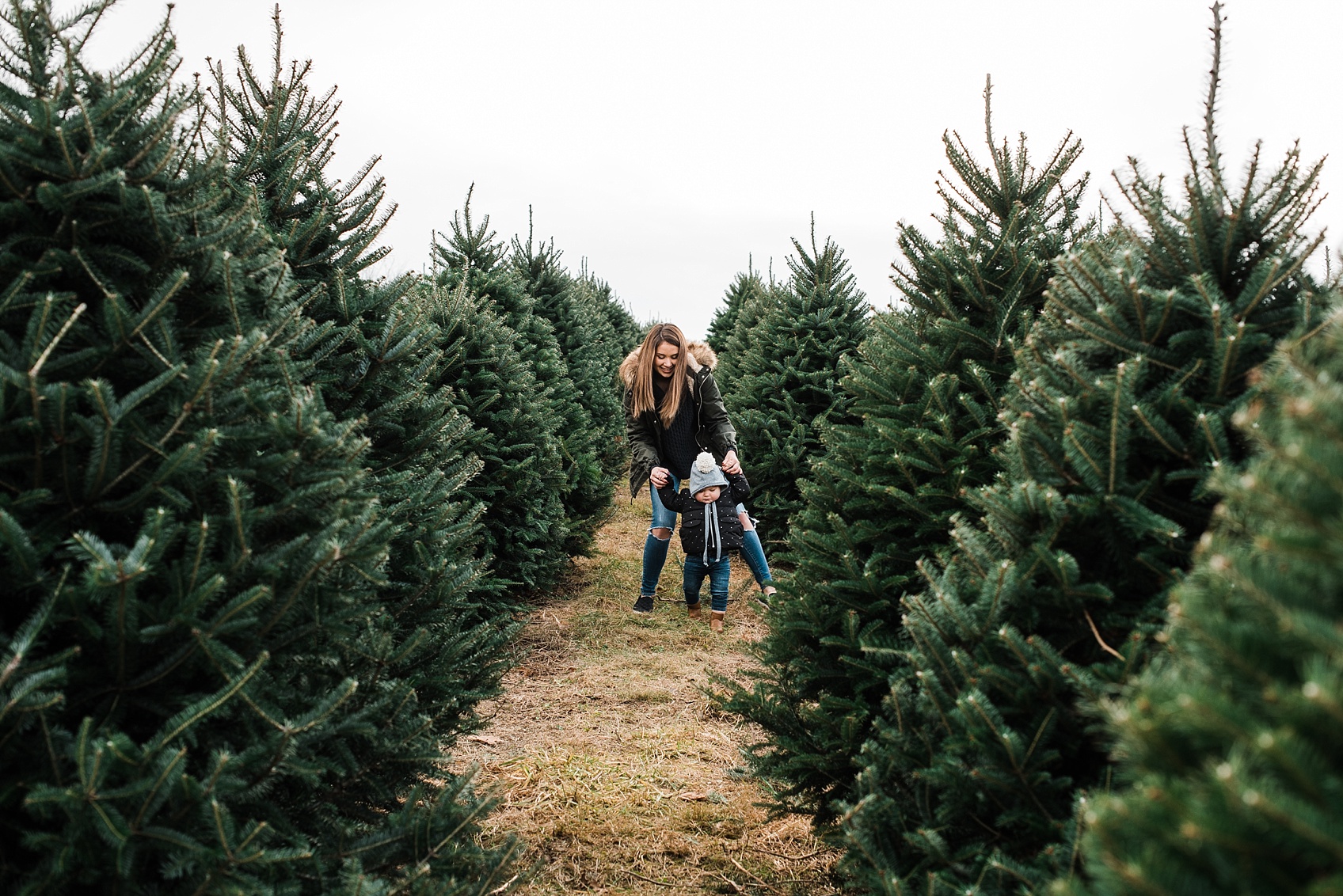 A little "last year vs. this year" for you!